Family vacations offer a wonderful opportunity to strengthen bonds and create enduring shared memories. Winter, with its numerous holiday breaks from school and long weekends, provides ample chances to escape the daily routine. Whether you're aiming for a budget-friendly getaway or ready to indulge, there are plenty of destinations that promise a good time; it's all about selecting the perfect place to match your vacation interests and objectives.
For those who love the sun, consider booking flights to the lush jungles of Costa Rica or the pristine Caribbean island of Antigua. Meanwhile, avid skiers will find their paradise in domestic slopeside havens like Park City and Telluride. Parents eager for a city adventure with their children in tow may find Toronto to be an excellent choice. If your schedule permits and you happen to have some extra frequent flyer miles, it's worth contemplating a long-distance adventure to a captivating place like Siem Reap.
According to travel experts, here are 16 fantastic winter vacation ideas for families.
Rovaniemi, Finland
Located right on the Arctic Circle, Rovaniemi, Finland is often referred to as the "Official Hometown of Santa Claus." The city offers an enchanting winter wonderland experience that captures the imagination of both young and old. Families can visit Santa Claus Village, where children can meet Santa in person, experience the magic of the Arctic Circle, and even cross the line that separates the northern and southern hemispheres. The charm of Rovaniemi extends beyond Santa Claus, with pristine snow-covered landscapes, Northern Lights displays, and a wide range of exciting activities such as husky sledging, reindeer sleigh rides, and snowmobiling. It's an ideal destination to create unforgettable family memories in the heart of the Arctic.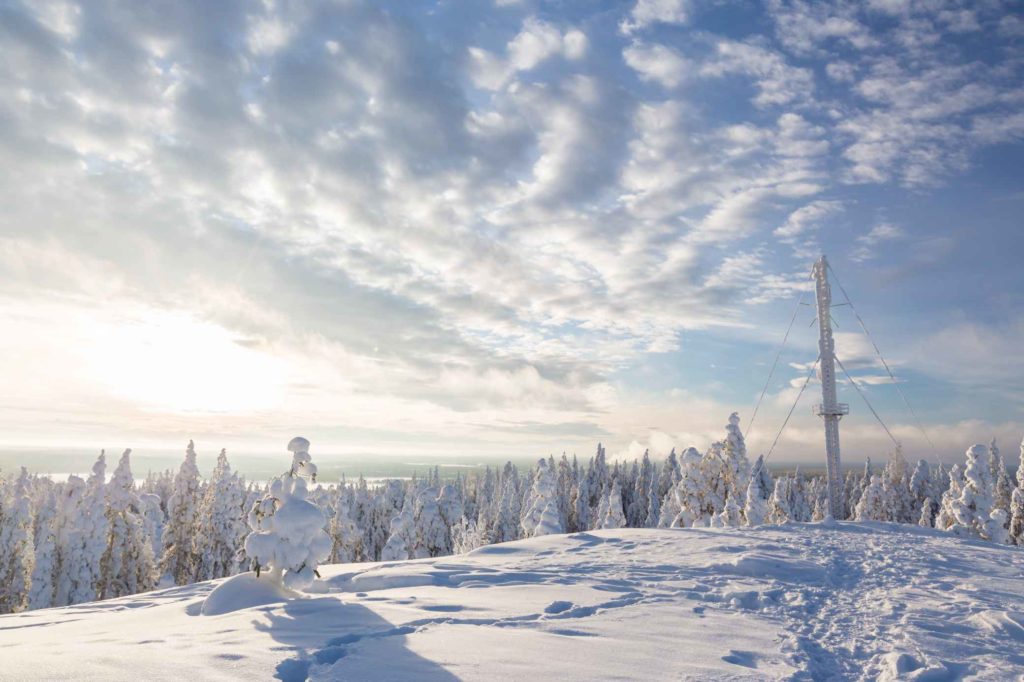 Moreover, Rovaniemi is home to the SantaPark Arctic World, a fascinating underground amusement park that operates year-round. It offers a delightful array of attractions, from Elf School to Ice Princess's Ice Gallery, making it an indoor winter wonderland. The whole family can explore the intricacies of Santa's Workshop, where crafts and games engage children in the spirit of Christmas. Rovaniemi also boasts numerous cosy, traditional log cabins and lodges, where families can enjoy the magic of the Northern Lights right from their doorstep or the comfort of a heated glass igloo.
The winter season in Rovaniemi guarantees a true Lapland experience, with activities like ice fishing, snowshoeing, and cross-country skiing. The city's unique location ensures that it receives a substantial amount of snowfall, turning it into a snowy paradise for children to build snowmen and enjoy exhilarating snowball fights.
Arenal, Costa Rica
Arenal, Costa Rica set against the backdrop of the towering Arenal Volcano, this area is a paradise for families seeking an active and unforgettable getaway. The Arenal region is known for its thrilling outdoor activities, and there's something for everyone to enjoy. Families can embark on exciting canopy tours, explore the treetops through ziplining adventures, or take leisurely hikes through the pristine rainforest, encountering diverse wildlife along the way. The stunning La Fortuna Waterfall, with its crystal-clear plunge pool, is a must-visit for families looking to swim in a postcard-perfect setting.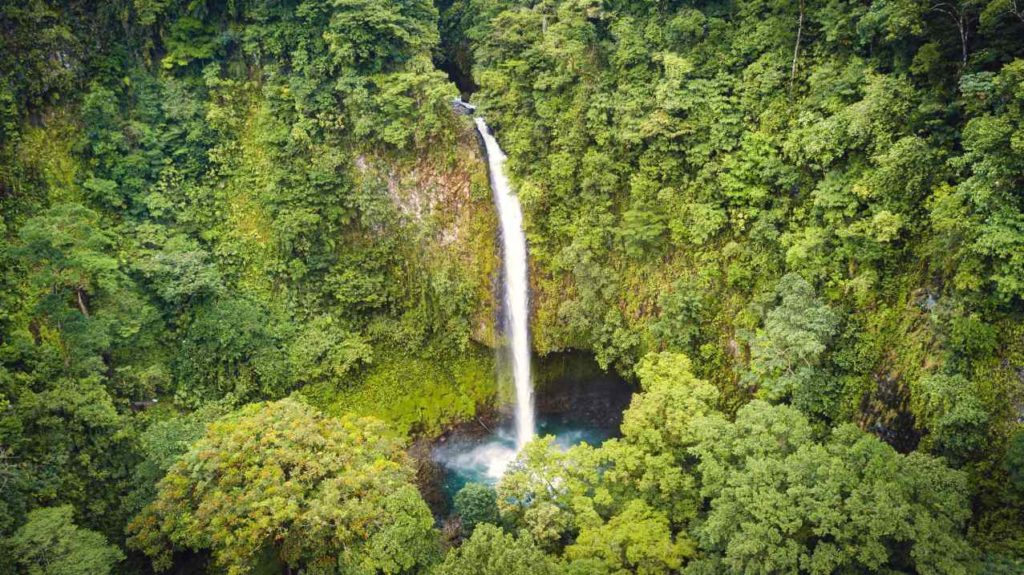 One of the unique features of Arenal is its geothermal hot springs, which provide a perfect way to relax and unwind after a day of exploring. Several resorts in the area have developed their hot spring facilities, creating a family-friendly atmosphere for parents and children to soak in the warm, soothing waters while surrounded by lush tropical vegetation. These hot springs often feature water slides and play areas, making it an exciting and relaxing experience for the whole family.
Arenal's charm also extends to the abundant wildlife. Families can go on guided wildlife tours to spot howler monkeys, toucans, and sloths, providing children with a captivating educational experience in a natural setting. Additionally, the Arenal Observatory Lodge offers an opportunity for stargazing and observing the active volcano from a safe distance.
Park City, Utah
Park City, Utah has something to offer every member of the family. For avid skiers and snowboarders, Park City Mountain Resort and Deer Valley Resort provide exceptional winter sports opportunities. The resorts offer dedicated learning areas for kids and beginners, making it an excellent place for children to take their first steps on the slopes. The city also hosts the Sundance Film Festival in January, providing a unique cultural experience for families interested in cinema.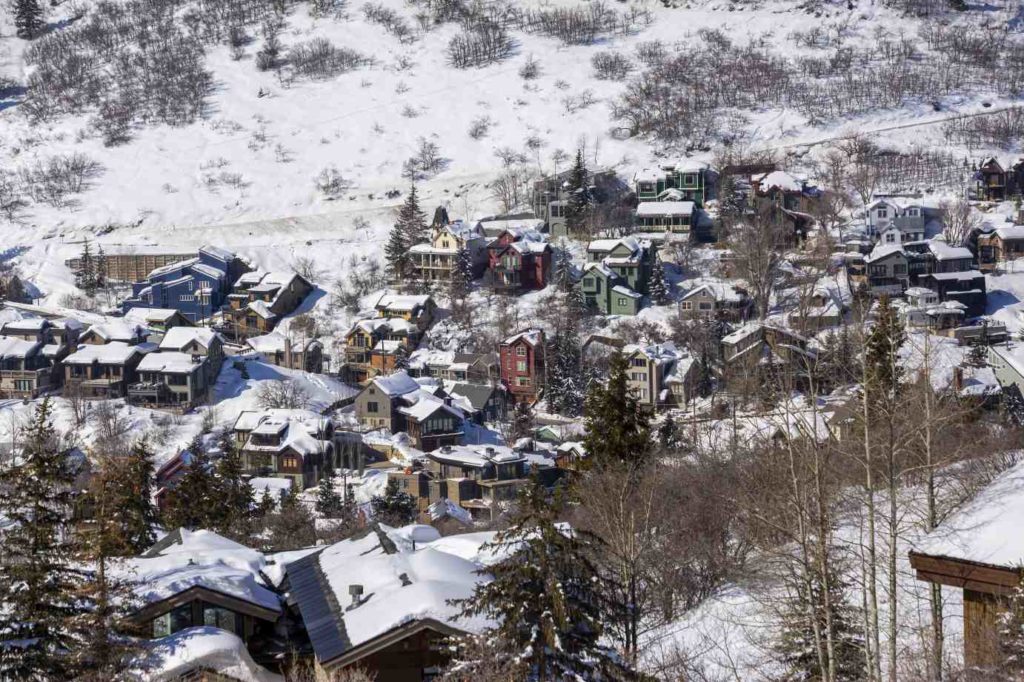 One of the standout features of Park City is its historic Main Street, lined with cosy shops, restaurants, and galleries. Families can enjoy strolls, visit the local museums, and indulge in diverse culinary delights. Additionally, during the winter season, the city is adorned with holiday lights, creating a festive and magical ambience. Families can take horse-drawn sleigh rides or hop on Park City Mountain's alpine coaster for thrilling rides through the snowy terrain.
To add to the charm, Park City is just a short drive from Salt Lake City, making it easily accessible. For families seeking adventure beyond skiing, the area offers snowshoeing, dog sledging, and even hot air balloon rides.
Bruges, Belgium
Known as the "Venice of the North," Bruges, Belgium comes alive with magical beauty during the winter season. The picturesque canals that wind through Bruges are often dusted with a layer of snow, creating a fairy-tale atmosphere that both parents and children will appreciate. Families can take boat tours along the canals to marvel at the city's well-preserved architecture and discover hidden gems around every corner.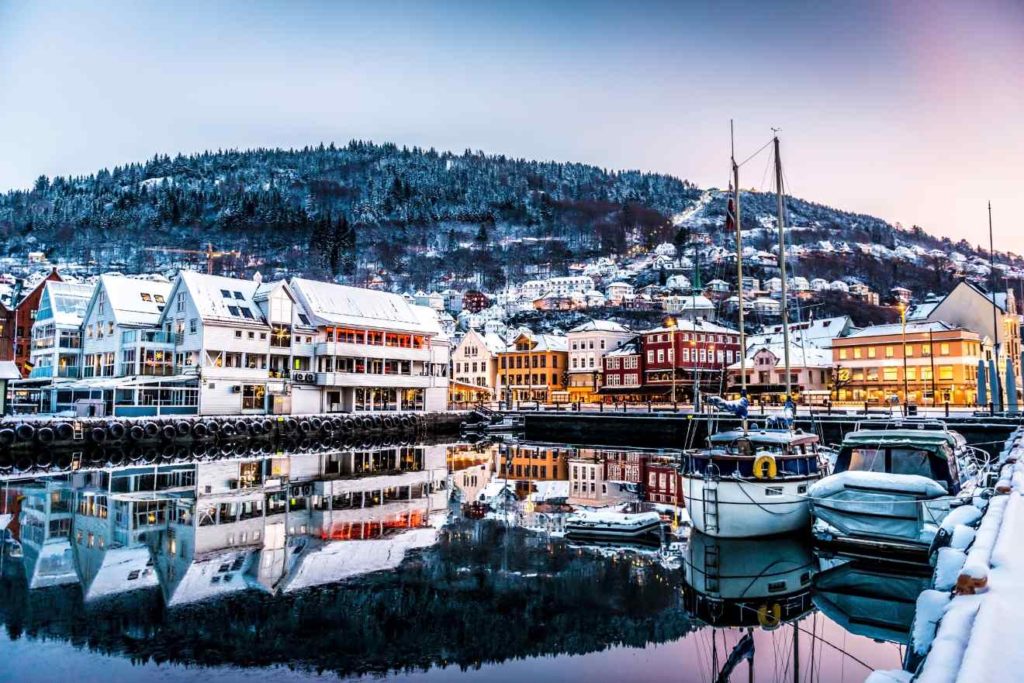 One of the main draws of Bruges during winter is its charming Christmas market. The city's Grote Markt square transforms into a winter wonderland adorned with festive lights, a giant Christmas tree, and rows of stalls selling artisanal crafts, delicious Belgian chocolates, and hot waffles. Children can visit Santa's house and enjoy carousel rides, while adults can savour mulled wine and seasonal treats. This market truly captures the spirit of the holiday season and offers a memorable experience for families.
Bruges also provides opportunities for indoor exploration with its many museums, including the Chocolate Museum and the Frietmuseum (Fries Museum), where families can learn about the history of two of Belgium's most famous culinary exports.
Kaikōura, New Zealand
Kaikōura, New Zealand is located on the east coast of the South Island and is renowned for its stunning coastal landscapes, abundant marine life, and rich Maori culture. The highlight of any trip to Kaikōura is the opportunity to embark on whale-watching tours. Families can witness majestic sperm whales, playful dolphins, and other marine creatures in their natural habitat, providing a thrilling and educational experience for kids and adults alike.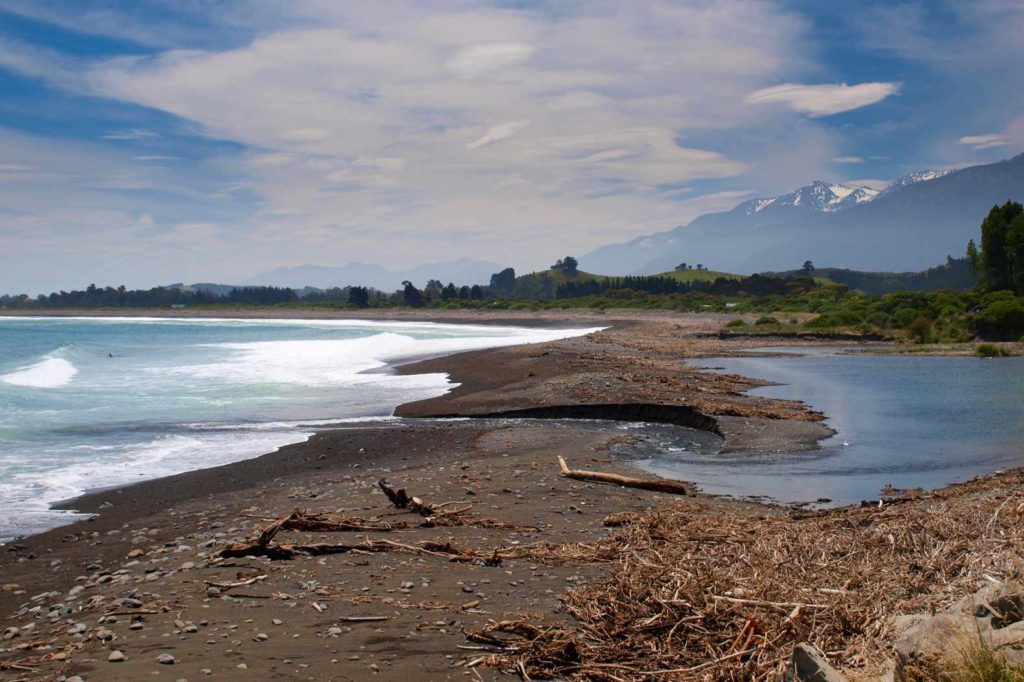 Beyond its marine wonders, Kaikōura offers numerous outdoor adventures suitable for families. The scenic Kaikōura Peninsula Walkway provides stunning views of the coast and the surrounding mountains. Families can explore the diverse ecosystems and flora along the way, and it's an excellent spot for birdwatching. For those seeking a bit of adrenaline, seal swimming and snorkelling with fur seals is an exhilarating experience, and Kaikōura is one of the few places in the world where this is possible.
Kaikōura is also steeped in Maori heritage, and families can immerse themselves in the local culture through guided tours and interactions with the indigenous Ngāi Tahu people. Whether it's experiencing a traditional Maori hangi feast or hearing captivating stories about the region's history, these cultural experiences add depth and richness to a family vacation in Kaikōura.
Toronto, Canada
Toronto, Canada comes alive during the winter season with a plethora of activities and attractions for families to enjoy. One of the standout features of a Toronto winter is the Toronto Christmas Market, held in the historic Distillery District. Families can immerse themselves in the holiday spirit, wandering through festive stalls, sipping on hot chocolate, and enjoying live entertainment. It's a magical place to create lasting memories with your loved ones.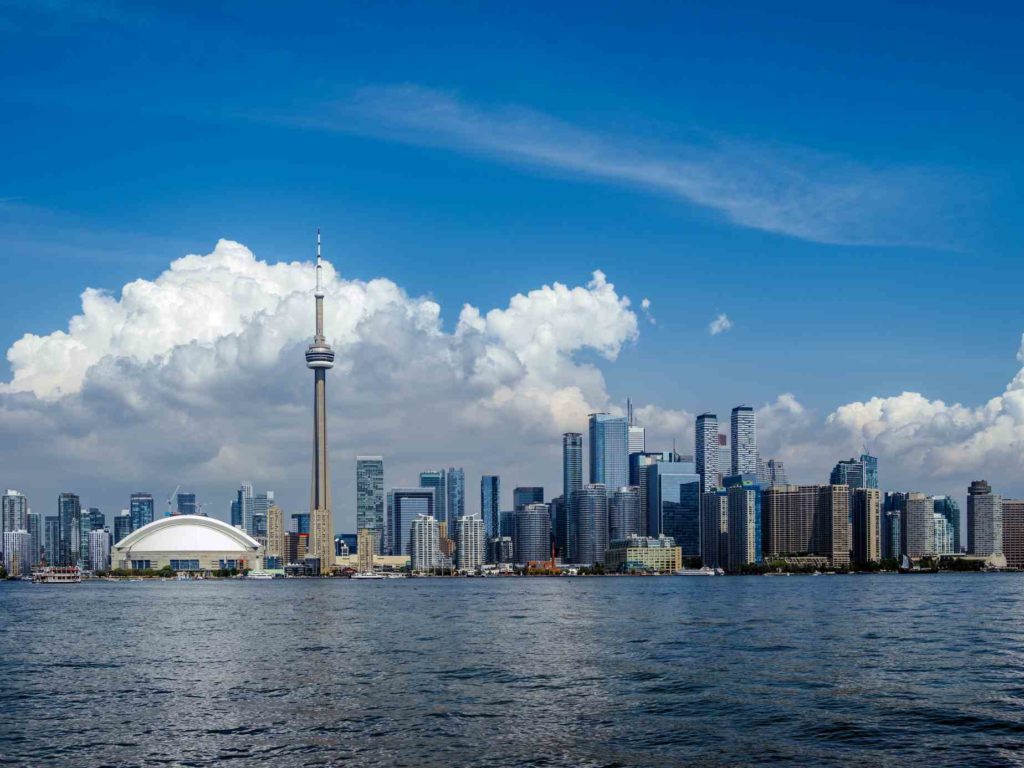 Toronto is also home to a variety of family-friendly museums and attractions. The Royal Ontario Museum, the Ontario Science Centre, and Ripley's Aquarium of Canada are just a few examples. These educational and interactive venues cater to children of all ages and provide an opportunity for fun and learning. Additionally, the Ontario Science Centre offers a planetarium, making it an ideal place to explore the cosmos.
If your family enjoys outdoor activities, Toronto offers ice skating at Nathan Phillips Square and several scenic parks for winter hikes and sledging. You can even take a day trip to the nearby Blue Mountain Resort for skiing and snowboarding.
Maasai Mara National Reserve, Kenya
The Maasai Mara National Reserve in Kenya is an incredible winter family vacation destination that offers a unique blend of wildlife encounters, cultural experiences, and stunning landscapes. The reserve is famous for its remarkable wildlife and the annual Great Migration, where millions of wildebeest, zebras, and other animals cross the Mara River in search of greener pastures. Families can embark on thrilling game drives to witness these awe-inspiring natural events, providing children with an educational and unforgettable adventure. It's an opportunity for kids to learn about the rich biodiversity of Africa and to appreciate the importance of wildlife conservation.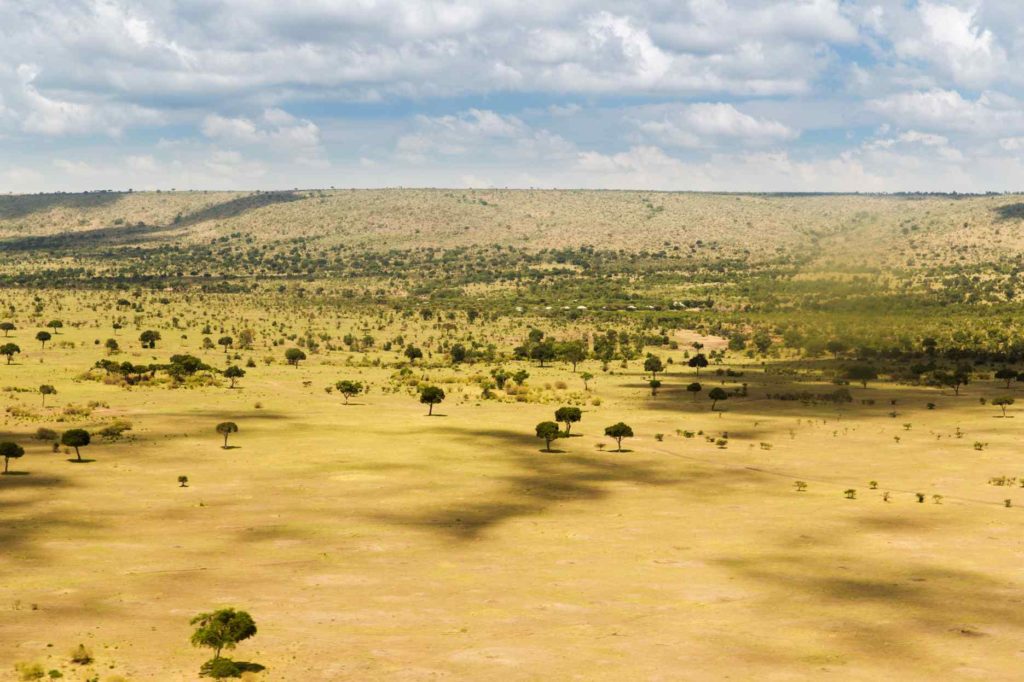 In addition to wildlife adventures, the Maasai Mara offers families the chance to interact with the local Maasai people, renowned for their distinct culture and traditional way of life. Visitors can engage in cultural tours, visit Maasai villages, and learn about their customs and traditions. Children can enjoy storytelling sessions and even take part in spear-throwing lessons, making for an enriching cultural experience.
The Maasai Mara is blessed with breathtaking landscapes, from open savannas to rolling hills and the mighty Mara River. Families can explore these natural wonders through guided nature walks, horseback safaris, and even balloon safaris, providing a unique perspective of the reserve. The reserve's family-friendly lodges and camps ensure a comfortable and safe stay, with the opportunity to dine under the starry African sky.
Lake Geneva, Wisconsin
Lake Geneva, Wisconsin, is an idyllic winter family vacation destination that exudes classic charm and offers a wide range of winter activities for all ages. The heart of this town is the beautiful Lake Geneva itself, which freezes over during the winter months, creating a picturesque setting for ice skating, ice fishing, and even ice boating. The annual Winterfest, held in January, is a highlight for families, featuring ice sculpting competitions, snow sculptures, and the popular U.S. National Snow Sculpting Championship. Kids can enjoy horse-drawn carriage rides and savour hot cocoa while parents explore the quaint shops and cosy restaurants along the lakeshore.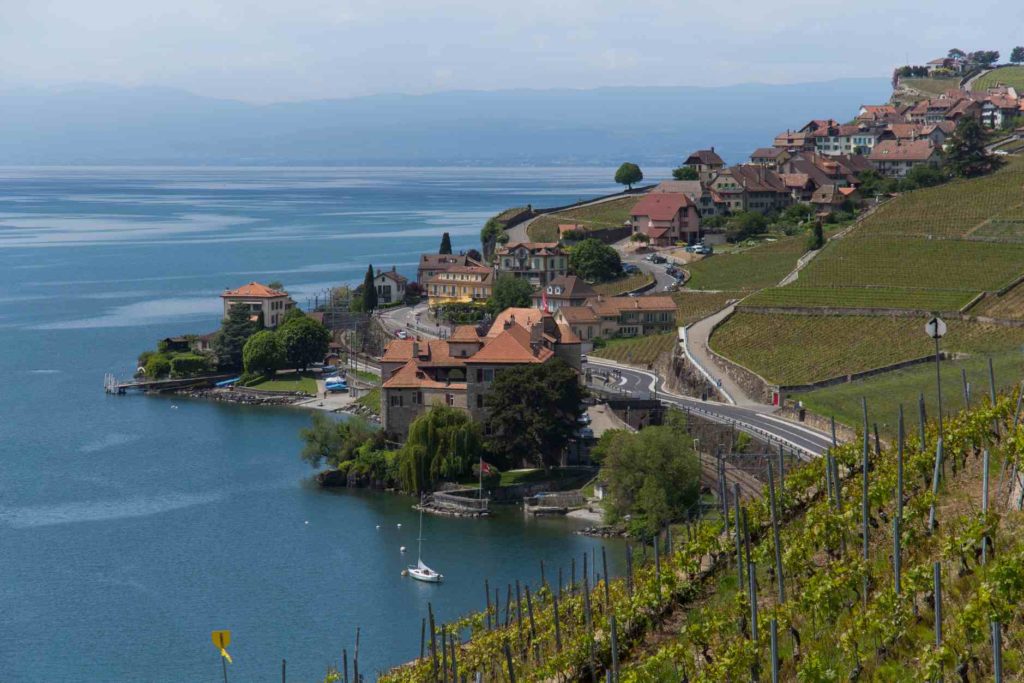 The Lake Geneva area also offers several family-friendly ski resorts, such as the Grand Geneva Resort & Spa, where families can hit the slopes for skiing and snowboarding. Additionally, the Mountain Top at Grand Geneva provides a variety of activities like snowshoeing and snowmobiling, ensuring that both novices and experienced winter sports enthusiasts have a fantastic time.
For those seeking indoor adventures, Lake Geneva has an array of cosy options, including water parks, spas, and interactive museums. The city's rich history can be explored at the Geneva Lake Museum, where families can learn about the area's past and enjoy hands-on exhibits.
Siem Reap, Cambodia
Siem Reap, Cambodia is best known as the gateway to the awe-inspiring Angkor Wat complex, which is a UNESCO World Heritage site. Families can embark on an adventure to explore the ancient temples, including the iconic Angkor Wat, Ta Prohm, and Bayon. Siem Reap offers opportunities for guided tours that cater to children, making the history and art of the temples come alive for young minds.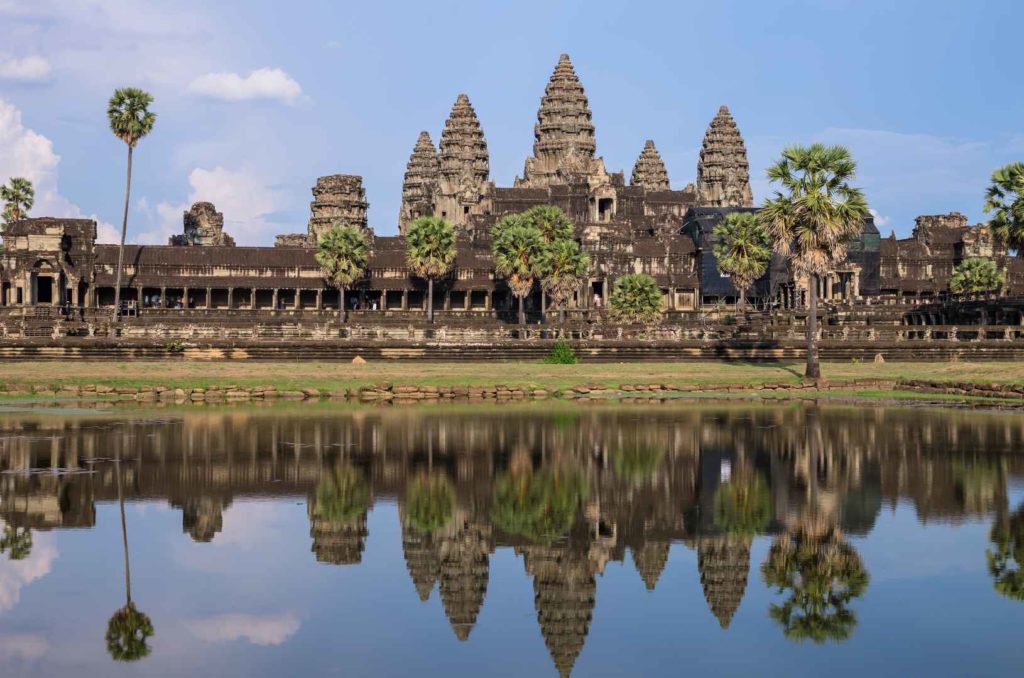 Beyond the temples, Siem Reap boasts an array of family-friendly activities. For a unique experience, families can visit the Angkor Zipline Eco-Adventure Canopy Tour, which allows you to glide through the lush rainforest while learning about local conservation efforts. The Tonlé Sap Lake, Southeast Asia's largest lake, offers boat tours where you can observe floating villages and witness the daily life of the residents, providing an educational and eye-opening experience.
Siem Reap is also known for its warm hospitality and vibrant street markets, such as the Angkor Night Market and Pub Street, where families can enjoy traditional Khmer cuisine and shop for handmade souvenirs.
Telluride, Colorado
Telluride, Colorado is nestled in the stunning San Juan Mountains, Telluride is known for its exceptional ski resorts, including the Telluride Ski Resort and the nearby Mountain Village. Families can hit the slopes on over 2,000 acres of skiable terrain, with options for all skill levels. The resort provides a welcoming atmosphere for children and beginners, making it an ideal destination for family skiing and snowboarding adventures.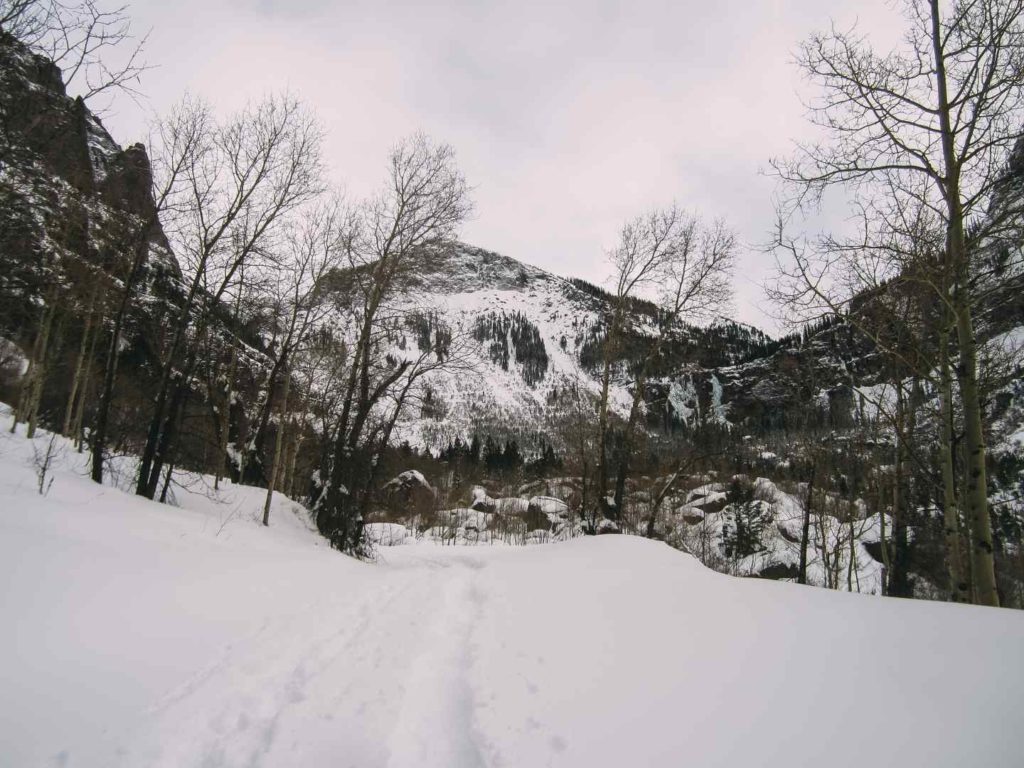 The charm of Telluride extends beyond its fantastic ski terrain. The historic town itself is a postcard-worthy winter wonderland, with its well-preserved Victorian architecture and quaint streets lined with shops, restaurants, and galleries. The town is particularly captivating during the holiday season when it is adorned with festive lights and decorations. Families can enjoy horse-drawn sleigh rides, ice skating, and festive events on Main Street, creating a magical winter atmosphere that children will cherish.
To add to the allure, Telluride offers a range of family-friendly activities, such as snowshoeing, cross-country skiing, and even winter fly fishing. The area's rich history and stunning natural beauty are on display at the Telluride Historical Museum, providing an educational opportunity for kids and adults alike.
Antigua
Antigua, a Caribbean island, is a splendid winter family vacation destination known for its sun-soaked beaches, vibrant culture, and diverse activities suitable for all ages. The island boasts 365 beaches, each with its unique charm and crystal-clear waters. Families can bask in the sun, build sandcastles, or embark on snorkelling adventures to explore the colourful underwater world. Antigua's ideal climate makes it a perfect escape from the winter chill, offering a warm and welcoming atmosphere for a family getaway.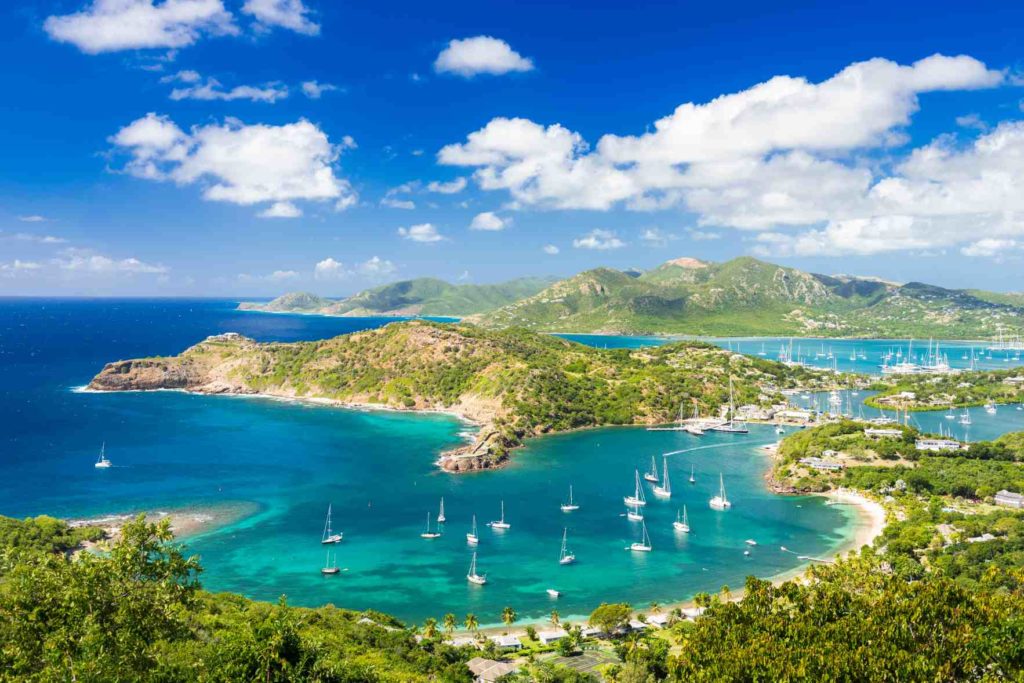 Antigua is not only about beach bliss; it also provides numerous family-friendly adventures. A visit to Shirley Heights is a must, where families can enjoy stunning panoramic views, historic military buildings, and live music. The Sunday evening BBQ party at Shirley Heights is a particularly festive experience for both kids and adults. Additionally, the island offers thrilling boat excursions, such as catamaran trips and eco tours, where families can swim with stingrays, watch dolphins, and explore Antigua's natural beauty.
The island's rich history is showcased at Nelson's Dockyard, a UNESCO World Heritage site, providing a learning opportunity for children about the island's maritime history. Moreover, Antigua's charming towns and villages, like St. John's, offer opportunities to savour local cuisine and explore markets.
London, United Kingdom
London, United Kingdom, is an exceptional winter family vacation destination, blending rich history, culture, and festive charm. The city comes alive during the winter months with dazzling holiday lights, festive markets, and a host of activities suitable for families of all ages. One of the most iconic experiences is visiting Winter Wonderland in Hyde Park, a magical wonderland featuring ice skating, fairground rides, a Christmas market, and even a circus, providing children with a true winter wonderland adventure.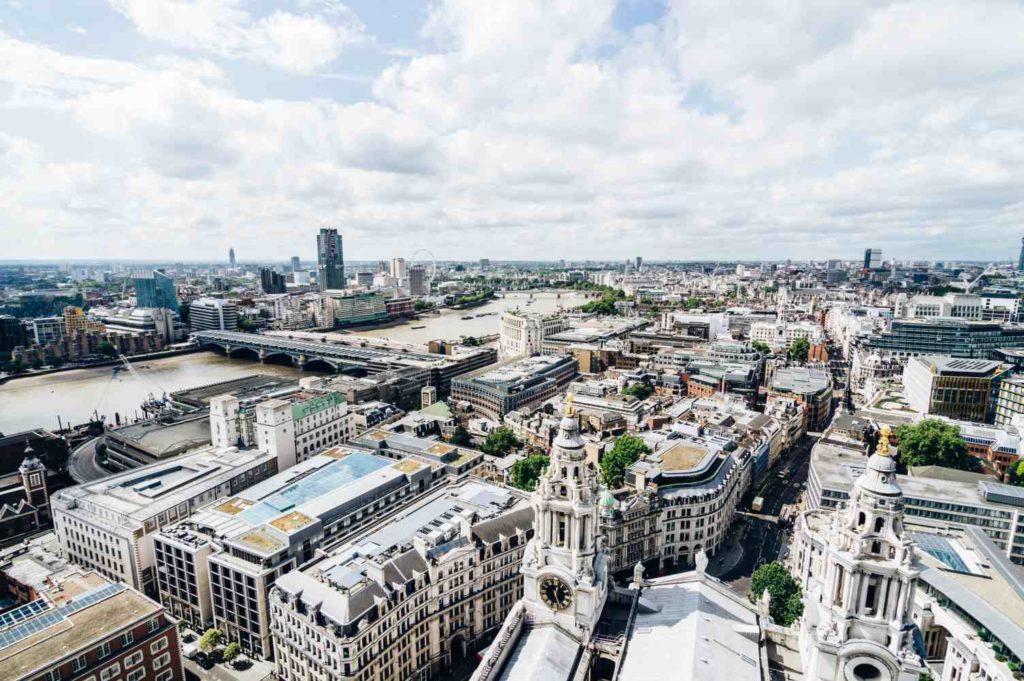 London offers a treasure trove of cultural experiences for families. Museums like the British Museum, the Natural History Museum, and the Science Museum are not only educational but also interactive and engaging for kids. Moreover, the Warner Bros. Studio Tour – The Making of Harry Potter is a must-visit for any family, offering a glimpse into the world of the beloved wizard.
London's historic landmarks, including the Tower of London, Buckingham Palace, and the London Eye, are all wonderfully enchanting during the winter season, with fewer crowds making it a great time for family sightseeing. And of course, no winter visit to London would be complete without enjoying traditional British fare in cosy pubs or indulging in festive afternoon tea.
Orlando, Florida
Orlando, Florida, is an outstanding choice for a winter family vacation, offering a warm and sunny escape from the cold weather. The city is renowned for its world-class theme parks, including Walt Disney World, Universal Orlando Resort, and SeaWorld Orlando. These attractions provide an array of magical experiences for children of all ages, from meeting beloved Disney characters to thrilling rides and mesmerizing shows. Orlando's theme parks transform into a winter wonderland during the holiday season, with festive decorations and special events, creating an enchanting atmosphere for families.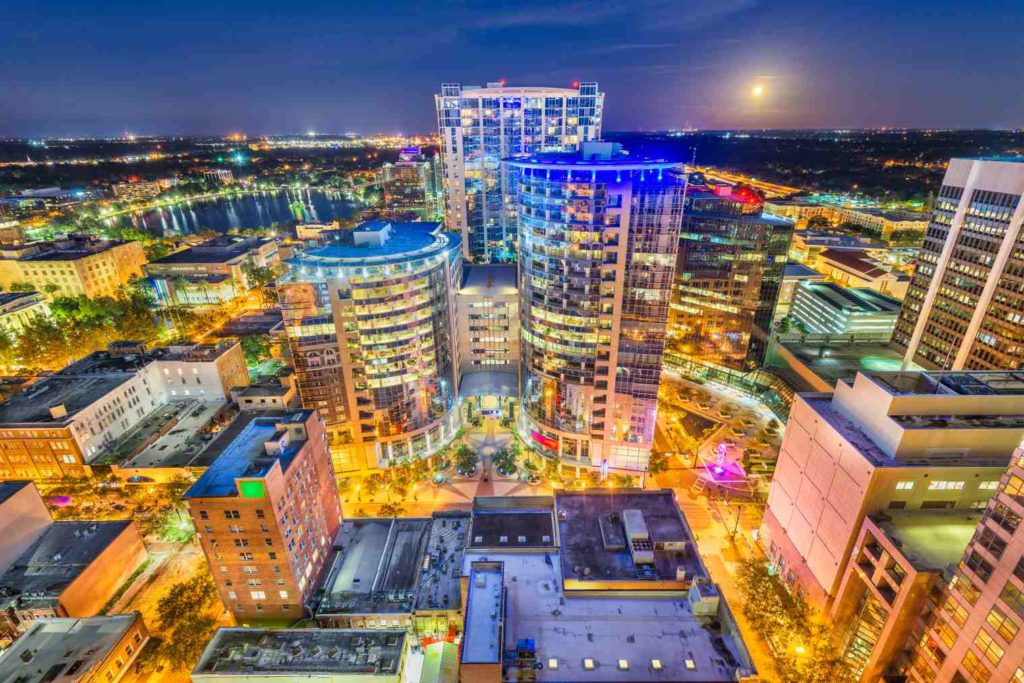 Beyond the theme parks, Orlando boasts a variety of outdoor activities and natural attractions. Families can explore the beautiful gardens and wildlife at the Harry P. Leu Gardens or enjoy a day at Gatorland, where you can encounter alligators and crocodiles up close. The Kennedy Space Center Visitor Complex, just a short drive from Orlando, offers an educational and inspiring experience for kids interested in space exploration.
Orlando's excellent climate allows for outdoor adventures throughout the winter season. Families can go on airboat rides through the Everglades, enjoy water parks like Aquatica and Volcano Bay, or take a day trip to one of the nearby beaches. Additionally, the city offers numerous dining options to satisfy even the pickiest eaters, with a wide variety of international cuisine and kid-friendly restaurants.
Grand Canyon National Park, Arizona
Grand Canyon National Park, located in Arizona, is an exceptional choice for a winter family vacation, offering a unique and awe-inspiring natural wonder with fewer crowds and cooler temperatures. Visiting the Grand Canyon during the winter allows families to experience the breathtaking vistas and striking landscapes in a tranquil and peaceful setting. The iconic vistas, such as those from the South Rim, provide an unforgettable opportunity for children to marvel at the immense beauty of the canyon. The canyon's mild winter temperatures make it a comfortable destination for exploring the hiking trails and viewpoints, with the bonus of occasional snowfall, transforming the park into a winter wonderland.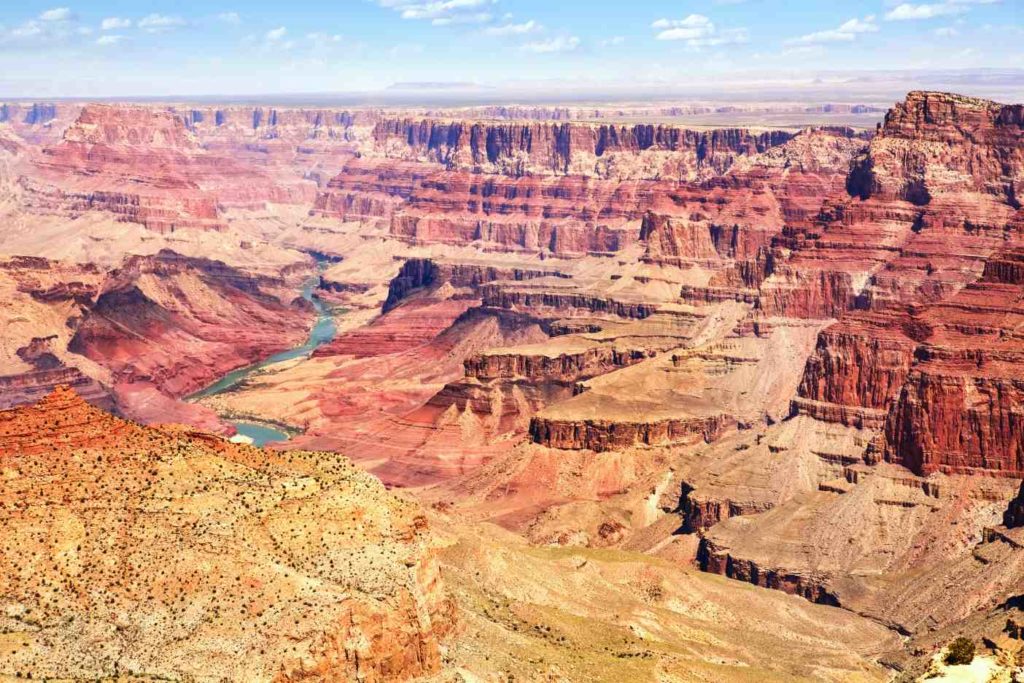 Families can participate in various activities within the park, including ranger-led programs, which are both educational and fun for kids. These programs provide insights into the natural and cultural history of the Grand Canyon, offering an opportunity to learn while enjoying the stunning surroundings. The Grand Canyon also provides opportunities for wildlife viewing, with chances to spot mule deer, California condors, and other native species.
The Grand Canyon Railway, departing from Williams, Arizona, offers a delightful winter experience for families. Riding the vintage train through a scenic winter landscape to reach the Grand Canyon adds an extra layer of adventure to the trip. The park offers comfortable lodges and family-friendly accommodations for a cosy winter stay, and the area's dining options cater to a variety of tastes.
Alentejo, Portugal
Alentejo, Portugal, emerges as an enticing winter family vacation destination that combines historical charm, captivating landscapes, and mild weather. This region is known for its rolling plains, vineyards, and charming whitewashed towns, offering a tranquil and picturesque setting for a family getaway. Alentejo's winters are mild, making it an inviting escape from harsher cold climates. Families can explore the region's captivating countryside, with opportunities for hiking and cycling along scenic routes that wind through cork oak forests and vineyards.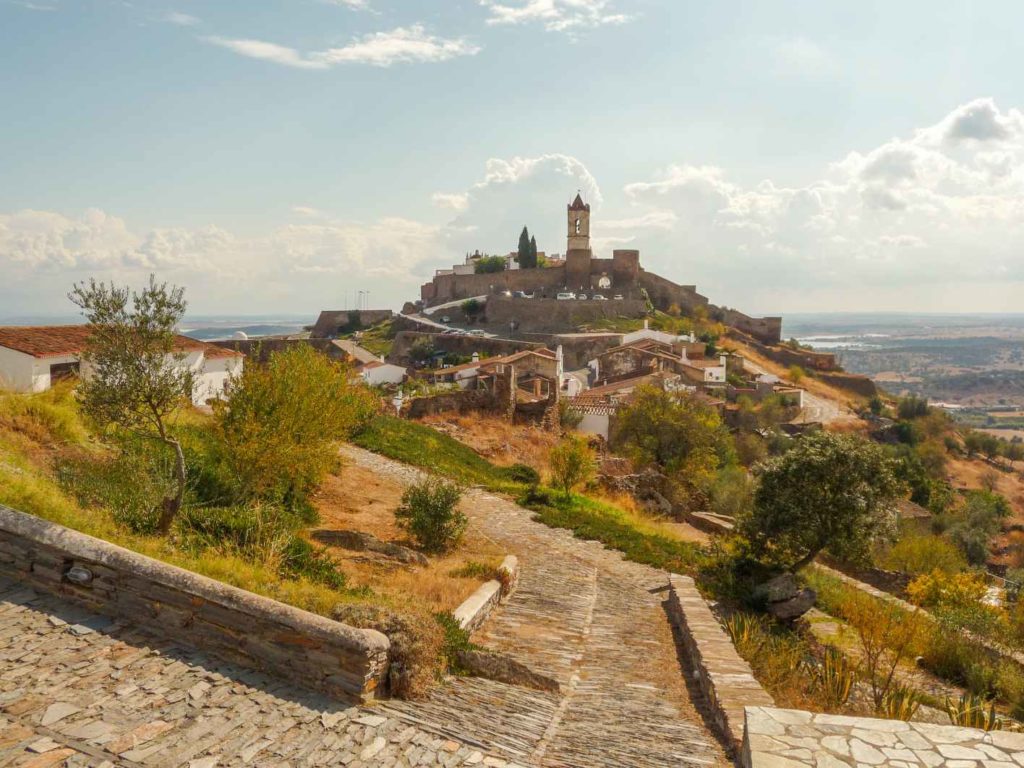 The region's historic towns and villages, such as Évora and Monsaraz, boast well-preserved architecture, ancient castles, and charming cobblestone streets, providing an opportunity for families to immerse themselves in Portugal's rich history. Évora, a UNESCO World Heritage site, offers historical attractions like the Roman Temple and the Chapel of Bones, which can intrigue and educate children with a sense of wonder.
Alentejo is celebrated for its delicious culinary traditions, with family-friendly restaurants serving mouthwatering dishes like grilled meats, local cheeses, and freshly baked bread. Families can also enjoy wine tastings at the numerous vineyards in the region, where parents can sample local wines while children can explore the vineyards.
Reykjavik, Iceland
Reykjavik, Iceland, is a fantastic winter family vacation destination that offers a unique blend of natural wonders, cultural experiences, and adventure. The winter season in Reykjavik presents an opportunity for families to witness the dazzling Northern Lights, a natural spectacle that leaves both children and adults in awe. The city's proximity to natural attractions like the Golden Circle and the Blue Lagoon provides opportunities for exciting day trips where families can explore geysers, waterfalls, and geothermal hot springs.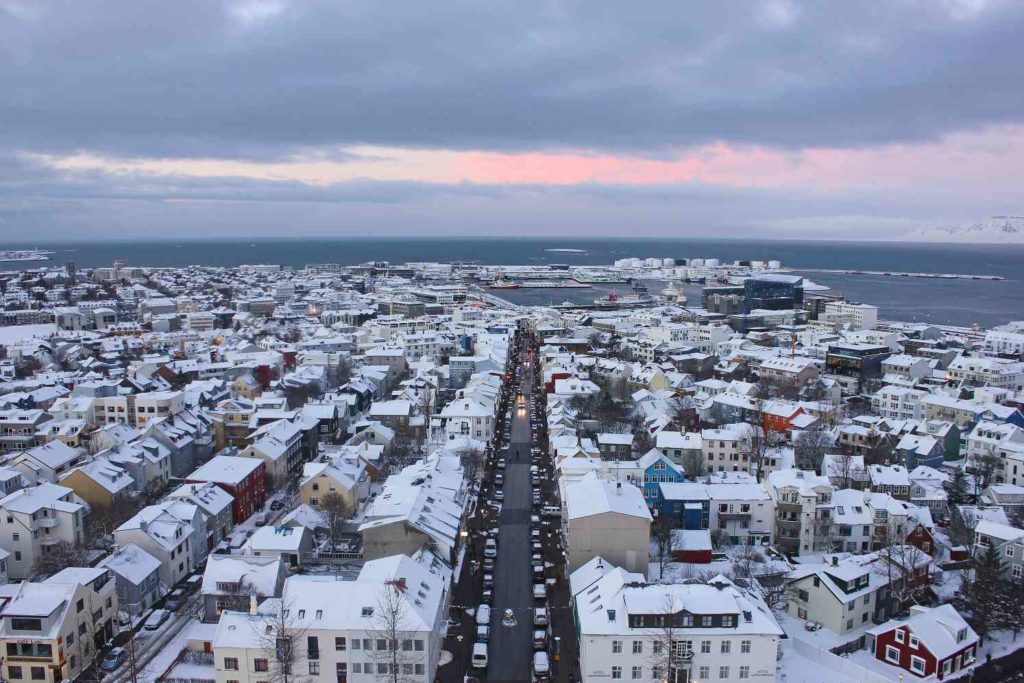 Reykjavik's family-friendly atmosphere is evident through its various museums and educational attractions. The Perlan Museum, for example, offers a planetarium, interactive exhibits, and an ice cave, making it a captivating experience for children. Moreover, the Whales of Iceland exhibition allows families to learn about the marine life of the North Atlantic Ocean and see life-sized whale models, providing an educational and entertaining adventure.
The city's cosy cafes and restaurants serve delicious Icelandic cuisine, allowing families to savour traditional dishes like lamb stew and fresh seafood. Reykjavik's vibrant street art and cultural festivals provide a lively atmosphere, with opportunities for families to engage in local traditions and events.