2023 beckons with its much-anticipated promise of 'revenge travel.' After the lockdown, the urge to travel fills the air as people around the world are eager to make up for lost time and finally go on those long-awaited dream vacations they've worked and saved so hard for.
Many tourist spots are slowly beginning to open up again. But unfortunately, not all attractions have survived unscathed. Taking advantage of this period has allowed some places to remodel or refocus their infrastructure for an exciting new start; while others closed forever.
If you're looking ahead to your next travel adventure, take note of this list! These places will be off the table in 2023 and beyond.
01. Train Street, Hanoi, Vietnam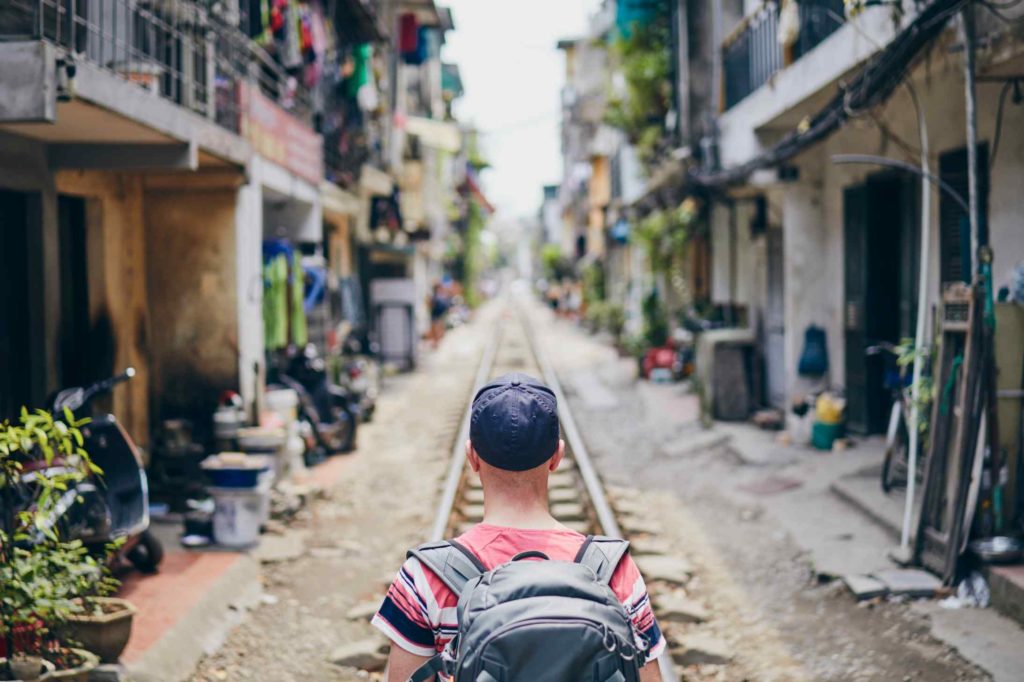 "Train Street," a beloved destination among Instagrammers, was an unlikely mix of excitement and controversy. Located in Vietnam's bustling capital city, the Old Quarter street featured nearby trains that whisked along tracks within just inches from homes and shops. Tourists were enticed by its unique draw; posing for pictures on an industrial track with coffee shop close-ups.
Despite its retro look, Train Street is still a bustling hub of activity. Unfortunately, this has resulted in overcrowding on the tracks and occasional re-routes by trains to avoid people.
Despite a 2019 call from Hanoi's government to shutter the tourist-oriented shops that had opened on Train Street, this popular area continued to draw visitors until the fall of 2022. That is when authorities declared an end of operations for all businesses and installed barriers preventing pedestrian entry.
02. The Underground Museum, Los Angeles
Noah and Karon Davis are a dynamic artist duo that has brought prominence to artwork by artists of colour through their flourishing institution, the Underground Museum.
Nestled in the vibrant Bernal Heights area lies several cosy storefronts, just waiting to be explored! It was not just an exhibition space but also served as a bookshop, community centre, and organizing space to bring people together even after its founder Noah Davis' sadly passed away in 2015.
The pandemic took a significant toll on the Underground Museum. It had garnered some star-studded support from Tracee Ellis Ross, Beyonce and John Legend but sadly closed its doors in 2022
It remains to be seen what the future holds for this beloved museum, or if it will make a comeback in some new and creative way.
Though the museum is temporarily closed, there are still lots of art experiences to be enjoyed in Los Angeles. We invite you all to explore and engage with this vibrant artistic atmosphere! Stay tuned for further updates on when we will re-open our doors.

Karon Davis – Wrote on the Museum's Website
03. Jurong Bird Park, Singapore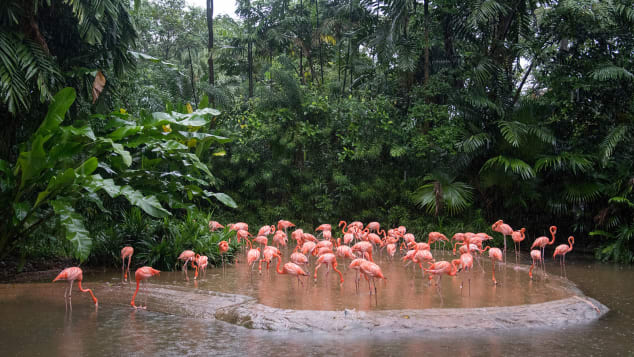 After entertaining generations of visitors for over half a century, Asia's largest bird park in Singapore will be flying away forever when its doors close in August 2022.
Singapore's beloved wildlife park is set to become part of a revolutionary eco-tourism hub, combining it with other well-known attractions and wildlife to provide visitors with the unique opportunity to witness nature up close.
The beloved wildlife park is not going away – instead, it will join forces with some other amazing natural attractions and wildlife to create a stunning eco-tourism destination in Northern Singapore.
Embark on an exciting journey of discovery through the Mandai Rejuvenation Project! Take flight in 2023 with Bird Paradise's grand opening and explore other areas as they open over the next few years.
04. The Dublin Writers' Museum, Ireland
Ireland is a country with an incredible literary legacy, with greats such as Oscar Wilde and Samuel Beckett. Take a journey through history at Dublin Writers Museum! Revel in their magnificent works and discover why they remain an unparalleled force in English-language literature today.
The museum, like many other beloved tourist attractions around the world, had to temporarily close in March 2020. Unfortunately, that was the climax of this gripping story.
In August 2022, the Irish national tourism body revealed that this museum didn't meet modern expectations in terms of accessibility, presentation and interpretation. As a result, it would no longer be open for visitors to explore its cultural heritage collection.
05. Jumbo Kingdom Floating Restaurant, Hong Kong
Hong Kong's famed Jumbo Kingdom was once the largest of its kind in the world, but time and tide have taken their toll.
The iconic restaurant has been a fixture in the entertainment scene for decades, featuring in countless movies and TV shows. It even attracted some of the most eminent figures from around the world including Queen Elizabeth II and actor Chow Yun-Fat! However, over time it sadly faded out with locals as well as tourists alike.
The majestic three-story vessel was an expensive endeavour, but the coronavirus pandemic caused tourism in Hong Kong to plummet due to harsh closures and restrictions.
After several failed attempts to offload Jumbo in Hong Kong, the vessel set sail for a Southeast Asian shipyard- only to meet her untimely demise en route near the Paracel Islands.
06. The 9/11 Tribute Museum, New York City
The 9/11 Tribute Museum served as a precursor to the National September 11 Memorial & Museum at Ground Zero. In memory of those lost in the 1993 and 2001 World Trade Center attacks, their loved ones opened a quiet haven for reflection in 2006.
A small corner of lower Manhattan served as a poignant reminder to those impacted by the tragic events that occurred there. An ever-growing collection of items, donated with love and sorrow, greeted all who visited this special spot in tribute to each precious life lost.
After feeling the financial squeeze of the pandemic, a well-known museum sadly closed its doors in the summer of 2022. But it leaves behind an inspiring legacy from their Tribute Walking Tours – intimate stories shared by 9/11 survivors to honour those lost on that fateful day.
07. Museum of London, UK
Established over a century ago in 1912, the iconic history and culture museum is making an exciting move! Located in London Wall currently, it will find its new home at the nearby General Market. After much renovation and restoration, its relocation promises an even brighter future for the attraction.
The London Museum is transforming into a more vibrant and welcoming destination for locals to explore. With extended hours on Fridays and Saturdays, visitors will have plenty of time to browse the museum's offerings before visiting local small businesses in the area.
With its planned reopening in 2026, the museum will be easily accessible from London's Farringdon Station via the new Elizabeth Line – truly a testament to the city's ever-unfolding evolution.
8. The Queen Mary, Long Beach, CA
After dazzling passengers across the Atlantic for decades, Queen Mary has found her final port of call! In 1967 she docked in Long Beach to start a new chapter as an eye-catching restaurant, hotel and shrine to Art Deco design. For over fifty years now tourists have experienced all that this special ship has had on offer.
Now, the ship finds itself in a precarious position requiring urgent repairs to get back on course. City of Long Beach officials estimates that over $5 million will be required to restore her former glory, bringing attention back to this emblematic ship's glorious past and preserving its place in history.
The weight of the lifeboats has had a detrimental effect over time which is why they will soon be taken away in order to join an exciting new chapter with their potential display in a museum or historical society.
So on December 12, a portion of the Long Beach Ship was brought back to life! Visitors are now able to explore limited sections for free and get an up-close look at one of California's most beloved attractions. Unfortunately, many onboard amenities remain closed during these unprecedented times.