Family vacations represent the pinnacle of crafting enduring memories, strengthening bonds through novel encounters, and breaking away from the daily grind to discover the marvels of the world. While the globe offers an array of options for destinations, certain international spots shine with their welcoming atmosphere for families, immersive cultural offerings, and the allure of exciting adventures. Here are the top 8 international vacation destinations that deserve a spot on your family's travel wish list:
1. Paris, France
Paris, France, often referred to as the "City of Love," is undeniably one of the top international vacation spots for families. This enchanting city offers a blend of culture, history, and art that can captivate visitors of all ages. The iconic Eiffel Tower stands tall against the skyline, providing an awe-inspiring backdrop for family photos and creating lasting memories. Exploring the Louvre Museum is a remarkable experience for children and adults alike, as they marvel at famous works like the Mona Lisa and Venus de Milo. Families can also enjoy strolls along the Seine River, where charming bridges and picturesque parks beckon for picnics and relaxation.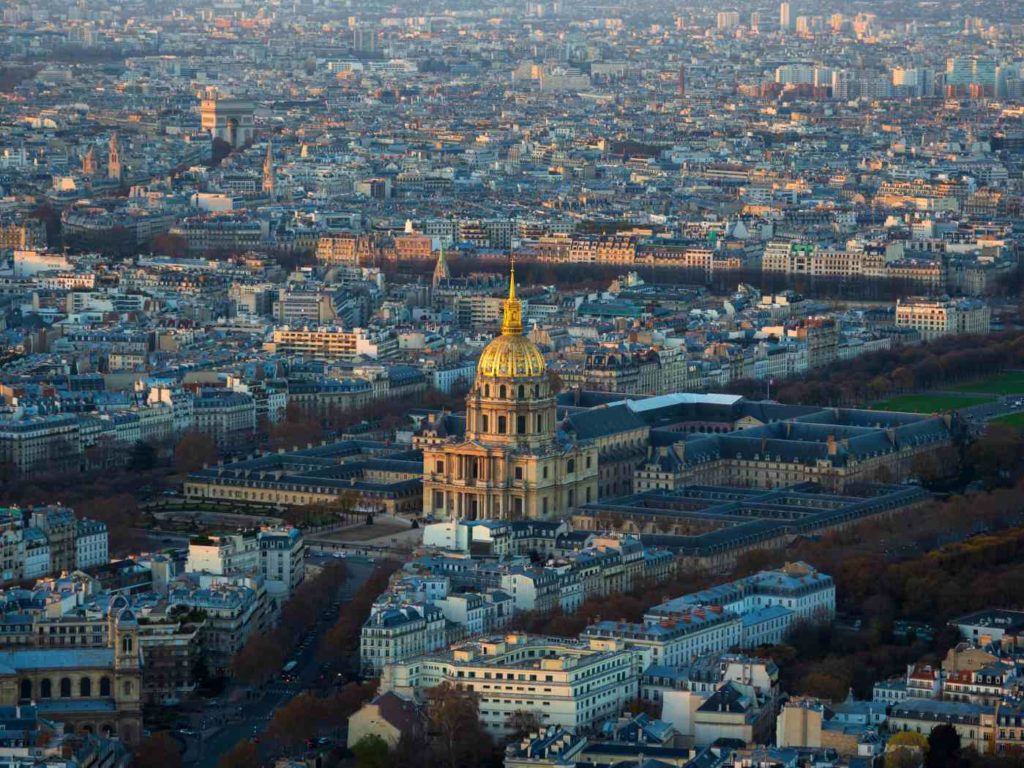 One of the joys of visiting Paris as a family is its culinary delights. Children can savour buttery croissants, flaky pastries, and delicious crepes from local bakeries and street vendors. Parents can indulge in world-renowned French cuisine at quaint bistros while children sample kid-friendly French classics like croque-monsieur. Paris also boasts beautiful parks and gardens such as Luxembourg Gardens and Parc des Buttes-Chaumont, offering green spaces for kids to play and adults to unwind. Moreover, the city's efficient public transportation system makes it easy to access various attractions, ensuring a seamless and enjoyable vacation for families.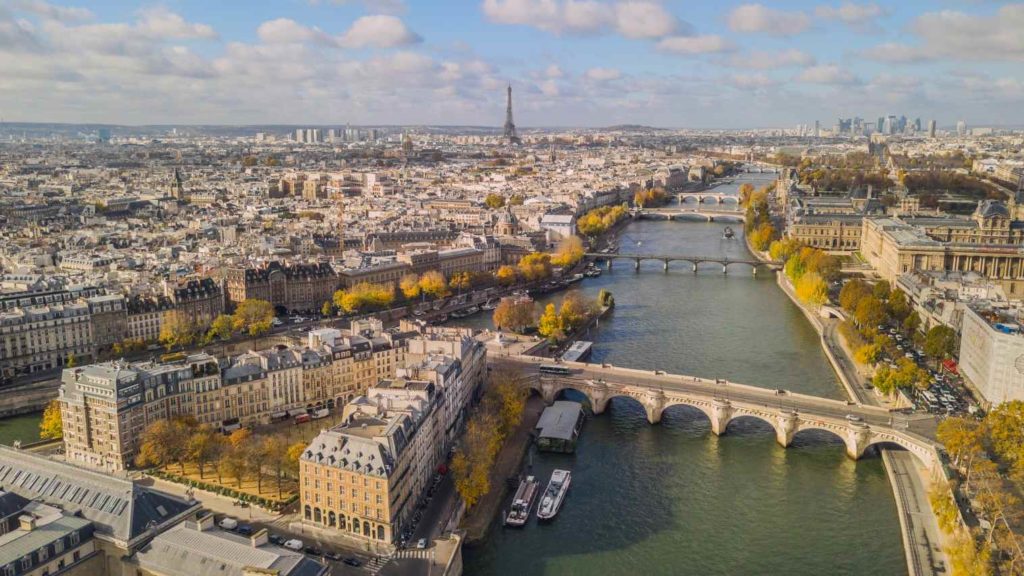 For educational experiences, the city offers numerous museums and historical sites tailored to younger audiences. Musee d'Orsay's collection of impressionist art and the Cité des Sciences et de l'Industrie's interactive exhibits are both engaging and enriching for children. The Palace of Versailles, just a short train ride from the city centre, provides a fascinating history lesson with its opulent architecture and grand gardens. Paris is also home to Disneyland Paris, a dream destination for families, where beloved Disney characters come to life in a European setting.
2. Tokyo, Japan
Tokyo, Japan, is an extraordinary destination for families seeking a unique blend of tradition and modernity. This bustling metropolis is known for its cutting-edge technology, vibrant neighbourhoods, and rich cultural heritage. Families can embark on a captivating journey through Tokyo's diverse districts, each offering a distinct atmosphere and attractions. In the historic district of Asakusa, the majestic Senso-ji Temple and Nakamise-dori shopping street provide an opportunity to explore Japan's ancient traditions. Meanwhile, in the trendy district of Shibuya, the famous Shibuya Crossing and Hachiko Statue offer an exciting taste of modern Tokyo. Families can also enjoy a serene escape to traditional Japanese gardens, such as Shinjuku Gyoen or Koishikawa Korakuen, providing tranquil settings for leisurely walks and picnics.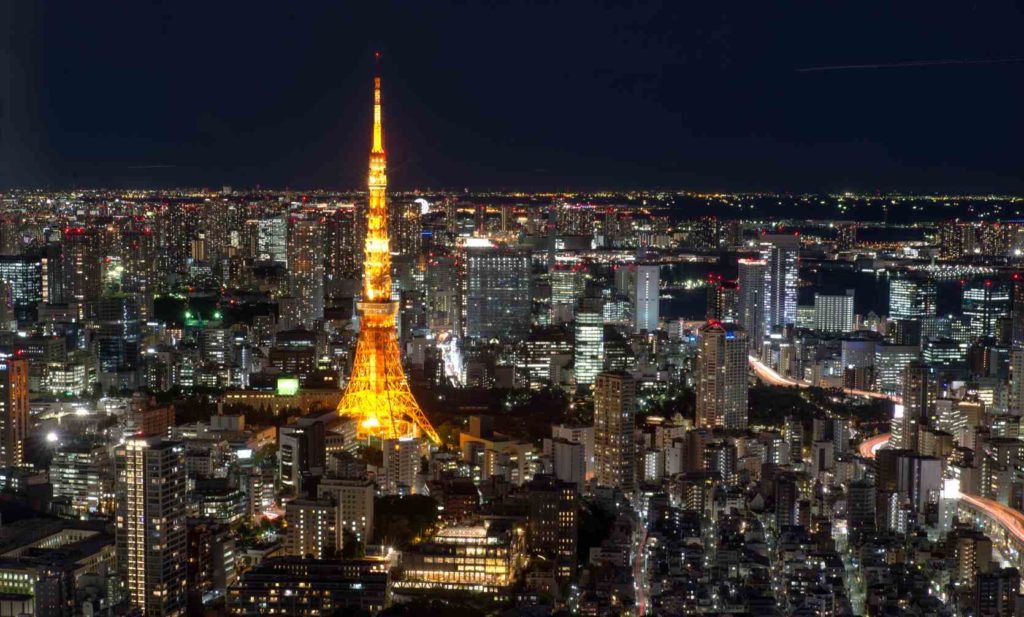 Tokyo Disneyland and Tokyo DisneySea are a haven for families, offering an enchanting world of Disney magic and adventure. Both parks provide thrilling rides, beloved Disney characters, and captivating shows that cater to visitors of all ages. Japanese hospitality, known as "omotenashi," is deeply ingrained in Tokyo's culture, making it a welcoming destination for families. Restaurants often feature kid-friendly menus, and Tokyo's efficient public transportation system makes it easy to navigate the city with little ones in tow. Additionally, Tokyo offers a range of family-friendly accommodations, from traditional ryokans to modern hotels, ensuring a comfortable and enjoyable stay for all.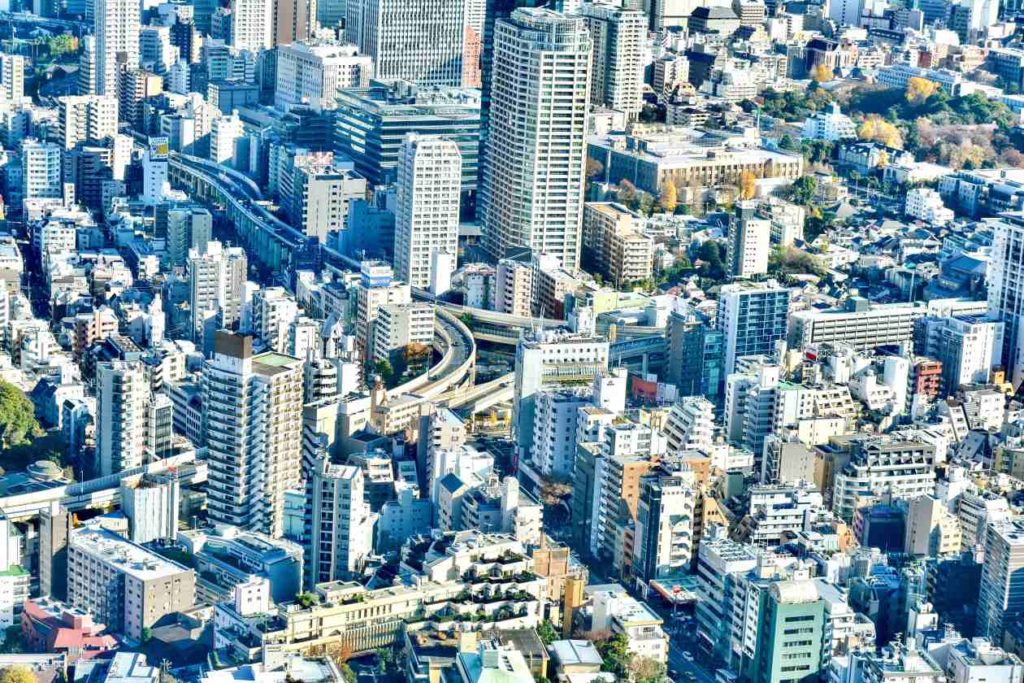 For an educational and immersive experience, families can visit museums like the Edo-Tokyo Museum, which showcases Tokyo's history and evolution, or the National Museum of Nature and Science, featuring interactive exhibits on science and technology. Tokyo also boasts kid-centric attractions like the Miraikan Science Museum and the interactive digital art museum, teamLab Borderless.
3. Rome, Italy
Rome, Italy, is a captivating destination that seamlessly blends history, culture, and family-friendly attractions, making it one of the top international vacation spots for families. The Eternal City is a living museum, where ancient ruins like the Colosseum and the Roman Forum provide a mesmerizing glimpse into the past. Families can embark on a journey through time as they explore these iconic landmarks, immersing themselves in the stories of ancient Rome. The Vatican City, with its awe-inspiring St. Peter's Basilica and the Vatican Museums, offers a chance for both parents and children to admire world-renowned art and architecture.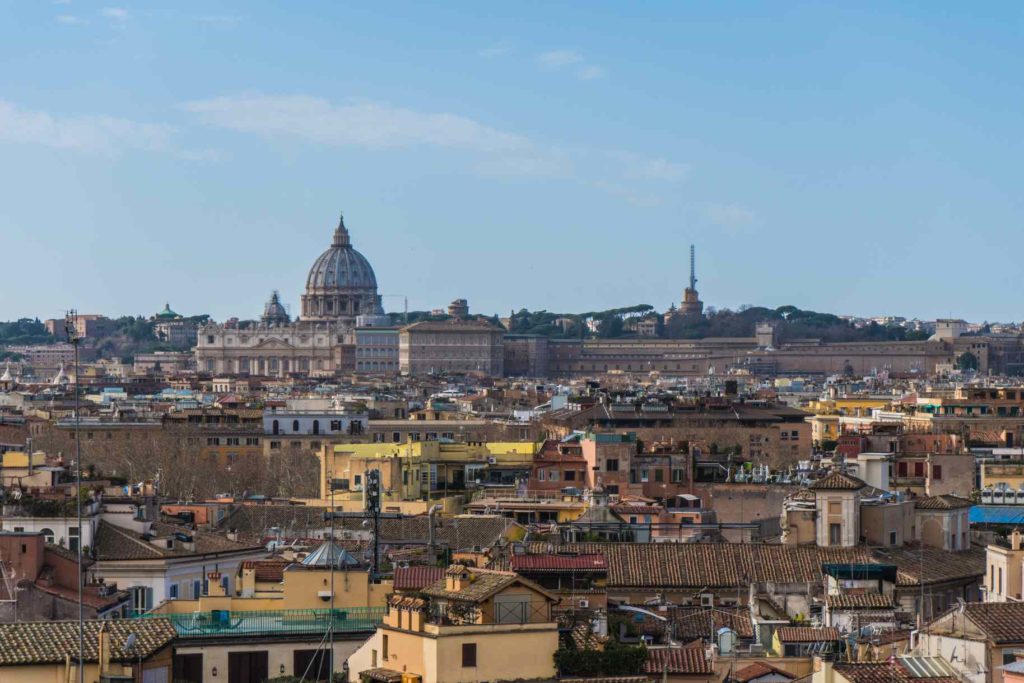 One of the joys of visiting Rome with family is indulging in delicious Italian cuisine. Kids and adults alike can savour mouthwatering pizza, pasta, and gelato from local trattorias and gelaterias. Rome's charming piazzas, such as Piazza Navona and Campo de Fiori, provide excellent spots for al fresco dining and people-watching. The city's vibrant street markets, like the Campo de Fiori market, offer opportunities to sample fresh produce and local specialities. Moreover, Rome's compact city centre makes it easy to explore on foot or by using the efficient public transportation system, ensuring that families can make the most of their time in this historical city.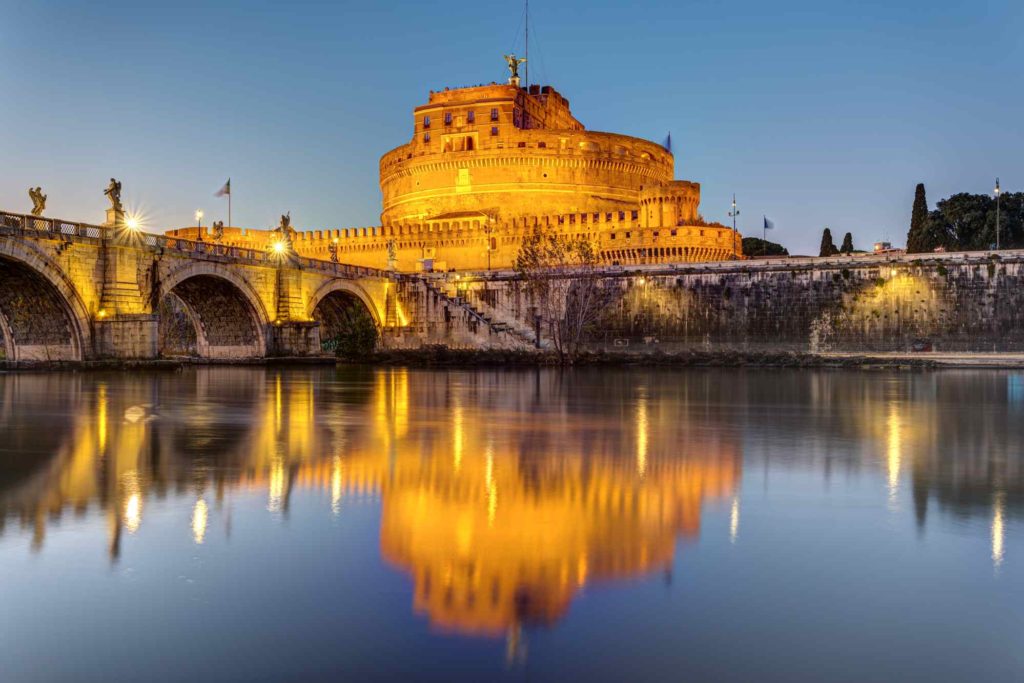 Rome also offers family-friendly activities and attractions, such as the Borghese Gardens with its playgrounds and bike rentals, and the Bioparco di Roma, a delightful zoo for animal enthusiasts. Exploring the city's charming neighbourhoods like Trastevere, known for its narrow winding streets and lively atmosphere, provides a sense of local life and culture.
4. Sydney, Australia
Sydney, Australia, stands out as one of the top international vacation spots for families due to its diverse range of attractions and stunning natural beauty. The city's most iconic landmark, the Sydney Opera House, is a sight to behold, and families can enjoy guided tours or catch a family-friendly performance. Just a short stroll away is the Sydney Harbour Bridge, where you can climb to the top for breathtaking panoramic views of the city. Sydney's numerous beaches, including the famous Bondi Beach and Manly Beach, offer endless opportunities for sun, sand, and surf, making it an ideal destination for families who love the outdoors.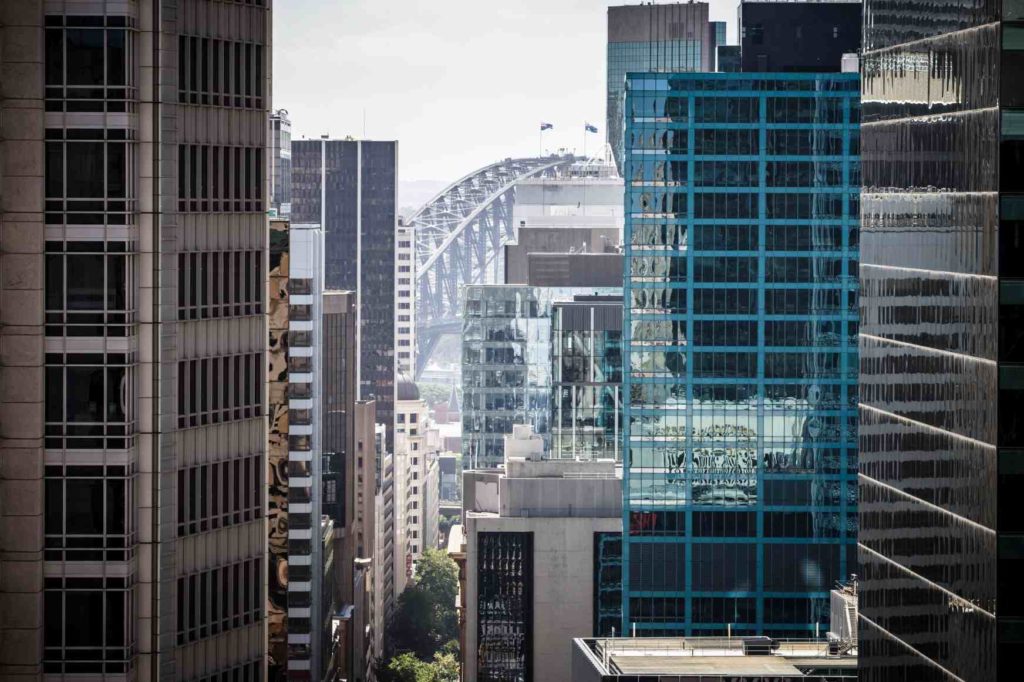 For wildlife enthusiasts, a visit to Taronga Zoo provides an opportunity to get up close and personal with Australia's unique animals. The zoo offers interactive exhibits and wildlife shows that are both entertaining and educational for kids and adults. Families can also explore the Sydney Aquarium, home to a variety of marine life, or take a day trip to the Featherdale Wildlife Park to meet cuddly koalas and kangaroos.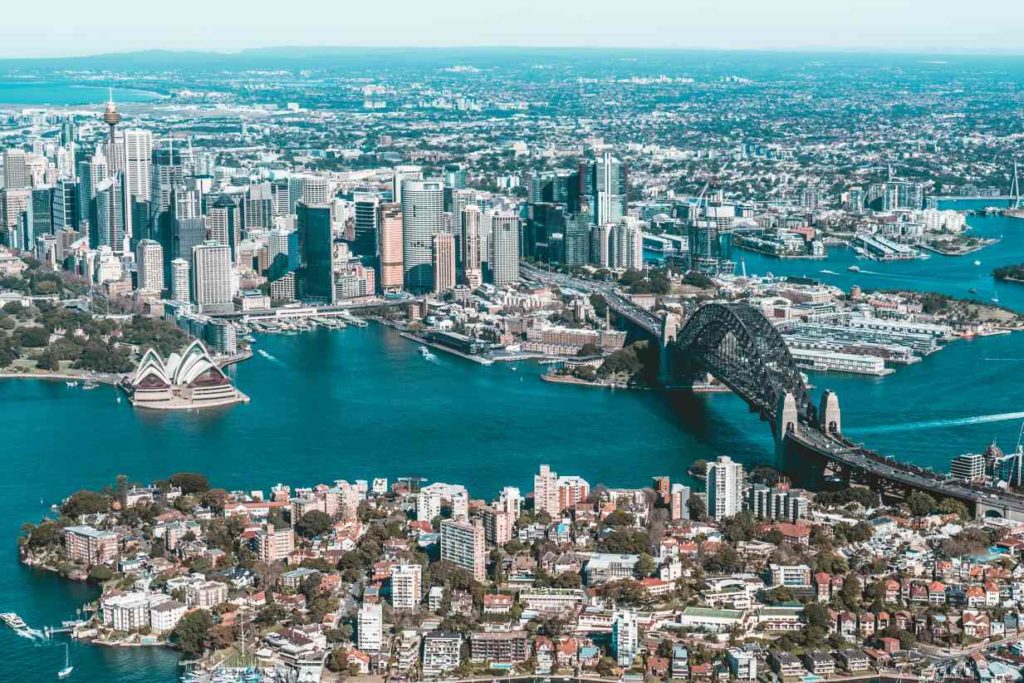 Sydney's vibrant neighbourhoods, like Darling Harbour and Circular Quay, are filled with family-friendly restaurants, shops, and attractions, ensuring that there's never a dull moment during your stay. Sydney's public transportation system makes it easy to navigate the city, and the friendly locals make visitors feel welcome.
5. Barcelona, Spain
Barcelona, Spain, is a dynamic and family-friendly destination that beautifully combines history, art, and seaside charm. One of its most renowned landmarks, the Sagrada Familia, is a true architectural masterpiece designed by Antoni Gaudí. Families can explore this magnificent basilica with its intricate facades and awe-inspiring interior. A visit to Park Güell, also designed by Gaudí, offers a whimsical experience with its colourful mosaics, gingerbread-like houses, and panoramic views of the city. Barcelona's Gothic Quarter is another must-see, where families can wander through narrow medieval streets, visit the Barcelona Cathedral, and enjoy street performances in the bustling Plaça de Catalunya.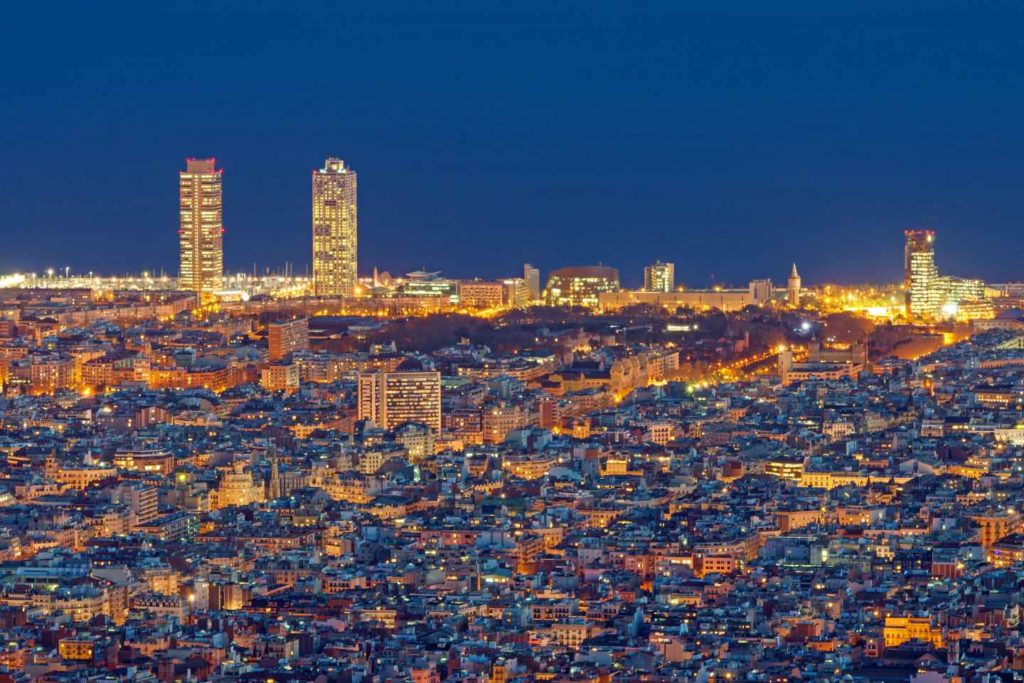 Barcelona's location on the Mediterranean coast provides ample opportunities for families to enjoy the sun and sea. The city's beaches, such as Barceloneta Beach, are easily accessible and perfect for swimming, sunbathing, and water sports. The beachfront promenade is lined with restaurants and ice cream shops, making it a delightful spot for family picnics and relaxation. Additionally, the city's many parks, including Montjuïc Park and Ciutadella Park, offer green spaces for kids to play, have a picnic, or rent rowboats.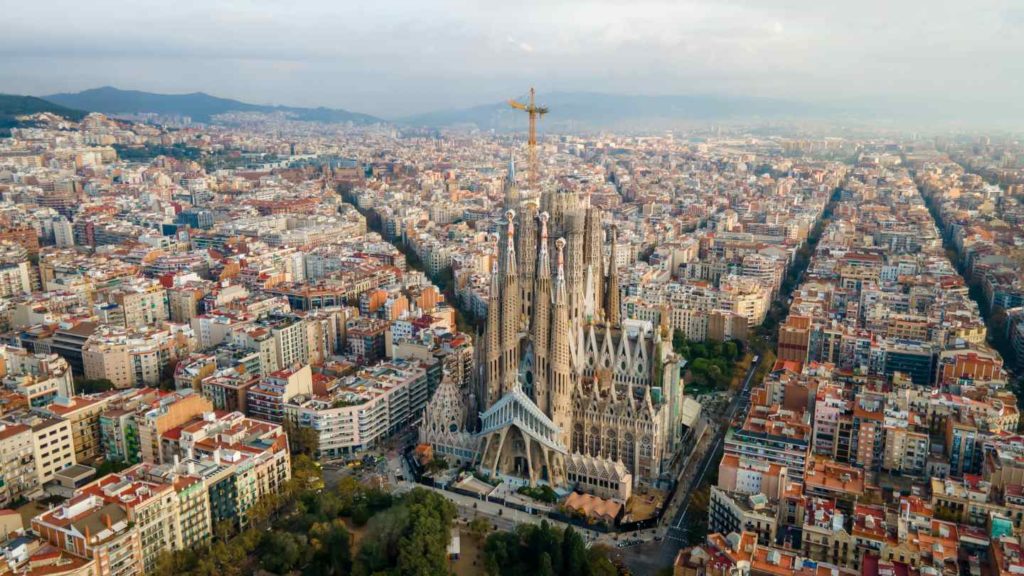 Barcelona's food scene is a treat for families, with tapas bars and restaurants serving delicious Spanish cuisine. Children can savour classics like patatas bravas and churros, while adults can sample local wines and fresh seafood. The city's bustling markets, such as La Boqueria, provide a feast for the senses with colourful produce, meats, cheeses, and sweets. Barcelona's efficient public transportation system, including the iconic red and white buses, makes it easy to explore the city with kids.
6. Banff, Canada
Banff, Canada, nestled in the heart of the Canadian Rockies, is a spectacular destination for families seeking adventure and natural beauty. This charming mountain town is surrounded by breathtaking landscapes, including towering peaks, crystal-clear lakes, and lush forests. Families can explore Banff National Park, Canada's first national park, where they can hike scenic trails, go wildlife spotting, and take in the stunning vistas of places like Lake Louise and Moraine Lake. The picturesque town of Banff itself offers a range of family-friendly activities, from shopping for local souvenirs to dining in cosy restaurants.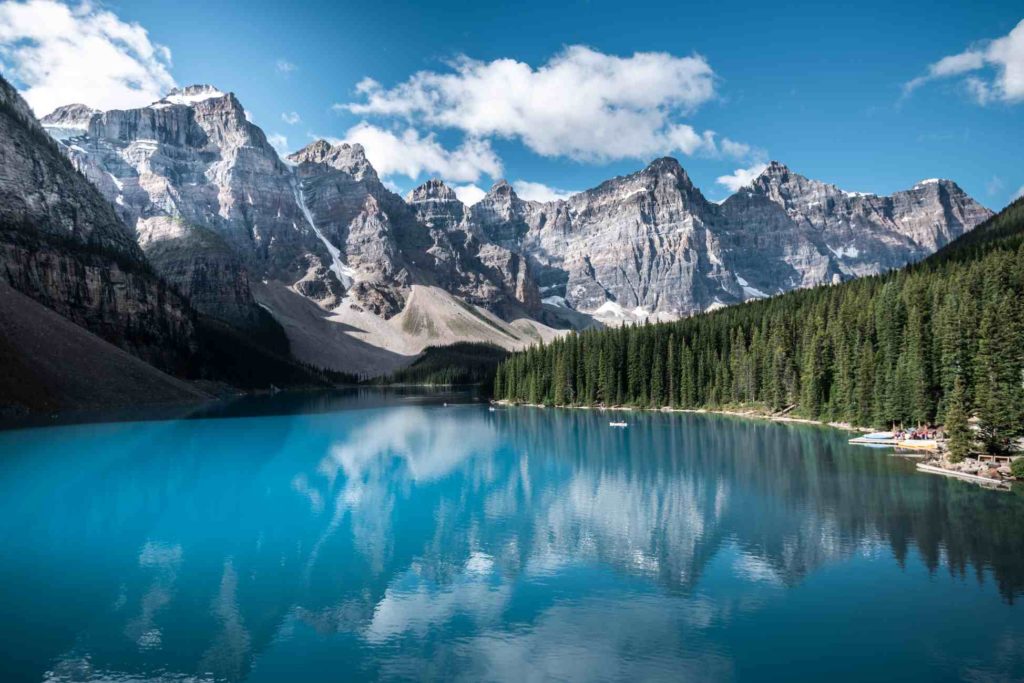 For families interested in winter sports, Banff is a winter wonderland with world-class skiing and snowboarding at resorts like Sunshine Village and Lake Louise Ski Resort. Activities such as canoeing, biking, and horseback riding abound in the summertime. The Banff Gondola provides a thrilling ride to the top of Sulphur Mountain, offering panoramic views of the surrounding peaks and a chance to see the resident mountain goats. For an educational experience, the Cave and Basin National Historic Site tells the story of the discovery of hot springs that led to the creation of Canada's national parks.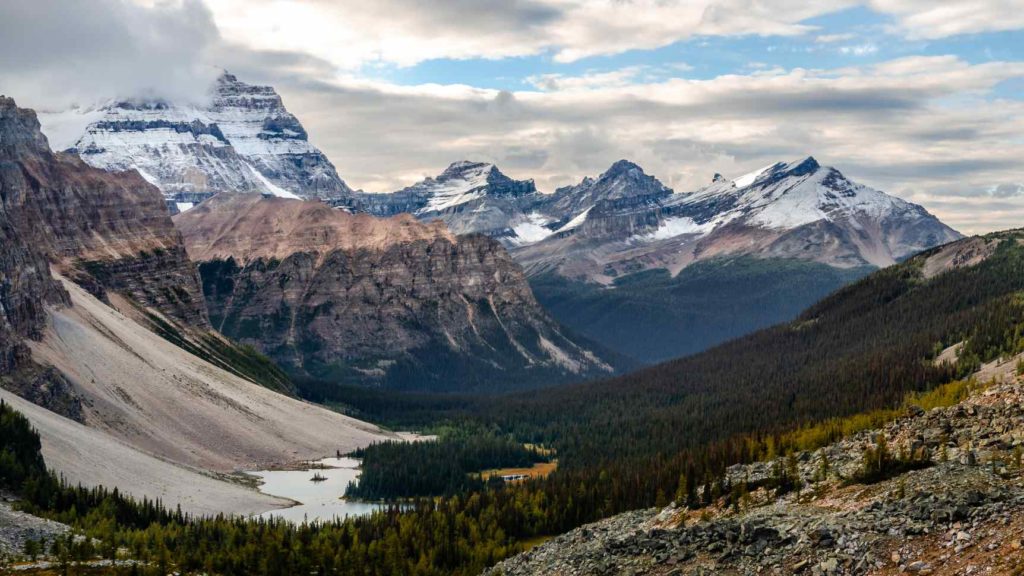 Banff also boasts a range of family-friendly accommodations, from cosy lodges to luxury resorts, ensuring a comfortable and enjoyable stay.
7. Dubai, UAE
Dubai, United Arab Emirates, is a captivating destination that combines modern luxury with a wide range of family-friendly attractions, making it one of the top international vacation spots for families. The city is renowned for its iconic skyscrapers, including the Burj Khalifa, the world's tallest building, where families can take a high-speed elevator ride to the observation deck for panoramic views of the city and desert. Dubai's commitment to entertainment and leisure is evident in its numerous indoor theme parks, such as IMG Worlds of Adventure and Dubai Parks and Resorts, where thrilling rides and immersive experiences cater to visitors of all ages.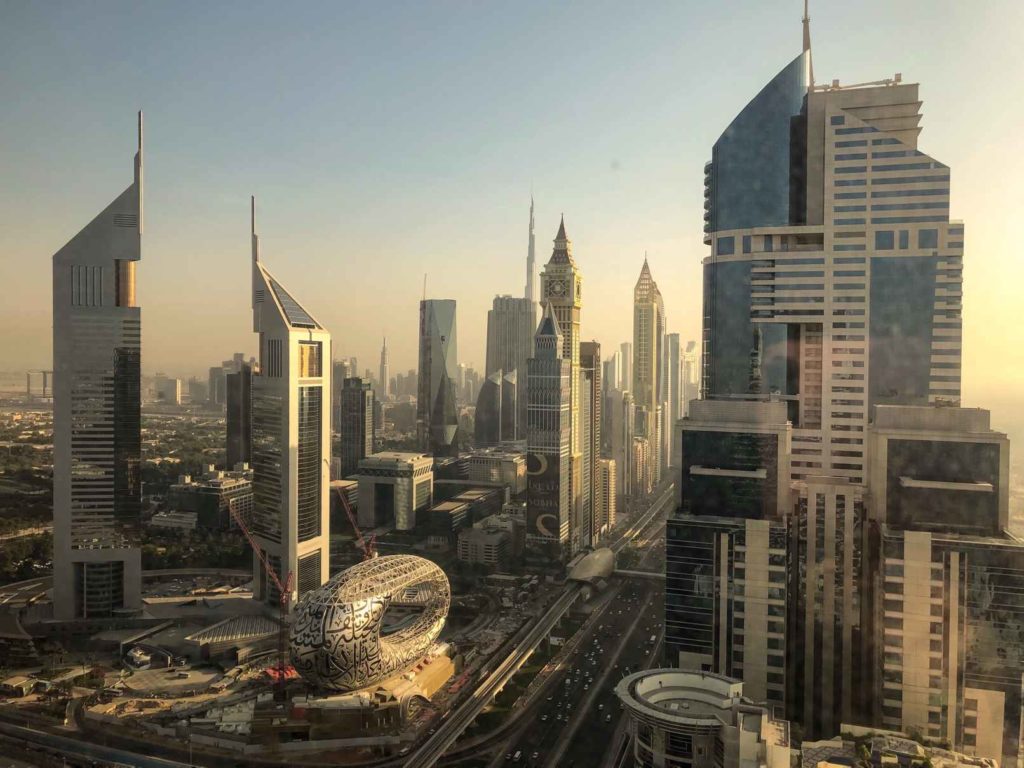 Dubai's desert landscapes offer a unique setting for family adventures. Families can embark on a desert safari, enjoying dune bashing, camel riding, and sandboarding amidst the stunning dunes. The evenings in the desert are equally enchanting, with traditional Arabian dinners under the stars and mesmerizing performances like belly dancing and falconry displays. Along the city's coastline, pristine beaches like Jumeirah Beach provide opportunities for relaxation and water sports. At the same time, the Dubai Aquarium and Underwater Zoo offer a chance to get up close to marine life, including sharks and rays.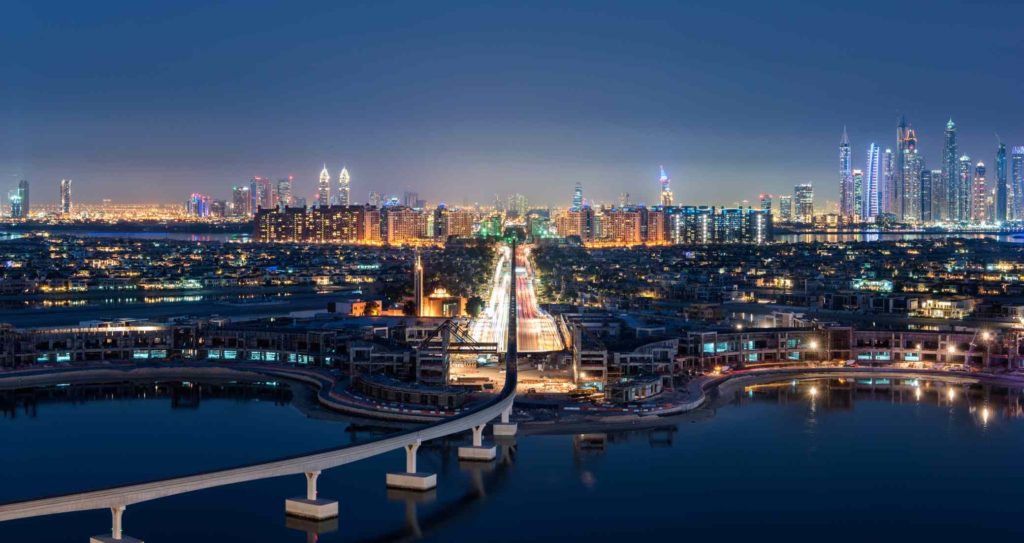 Dubai's cosmopolitan vibe extends to its culinary scene, with a diverse range of restaurants serving international cuisines to suit every palate. The city's shopping malls, such as the Mall of the Emirates and The Dubai Mall, are not just retail centres but also entertainment hubs, featuring indoor ice skating rinks, aquariums, and even indoor skiing facilities. Dubai's efficient public transportation system, including a driverless metro, makes it easy for families to explore the city's attractions comfortably.
8. Cape Town, South Africa
Cape Town, South Africa, is a mesmerizing destination that offers families a rich blend of natural beauty, cultural experiences, and outdoor adventures. At the heart of the city stands the iconic Table Mountain, where families can take a cable car ride to the summit and enjoy panoramic views of the city and the stunning coastline. The city's beautiful beaches, including Camps Bay and Clifton Beach, are perfect for sunbathing, swimming, and picnicking. For a family-friendly wildlife encounter, a visit to Boulders Beach is a must, where you can see a colony of adorable African penguins up close.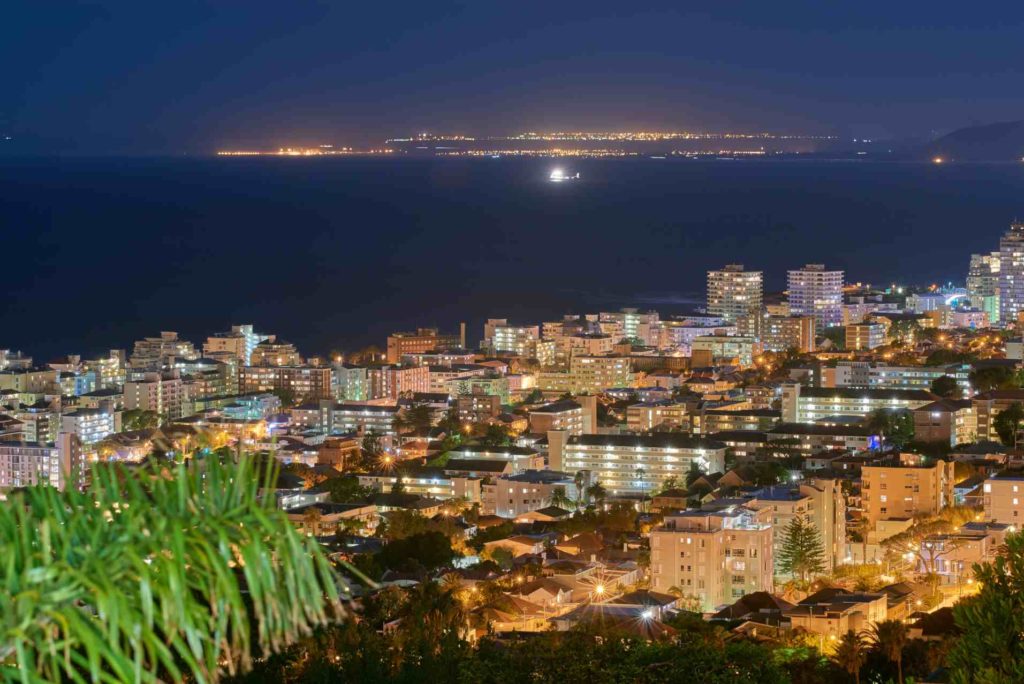 Cape Town is also known for its rich history and diverse culture. Families can explore the historic Robben Island, where Nelson Mandela was imprisoned, and gain insights into South Africa's struggle for freedom. The V&A Waterfront is a vibrant hub with restaurants, shops, and the Two Oceans Aquarium, offering interactive exhibits and marine life encounters for kids. The city's colourful neighbourhoods, like Bo-Kaap, showcase the multicultural heritage of South Africa and provide a picturesque backdrop for family photos.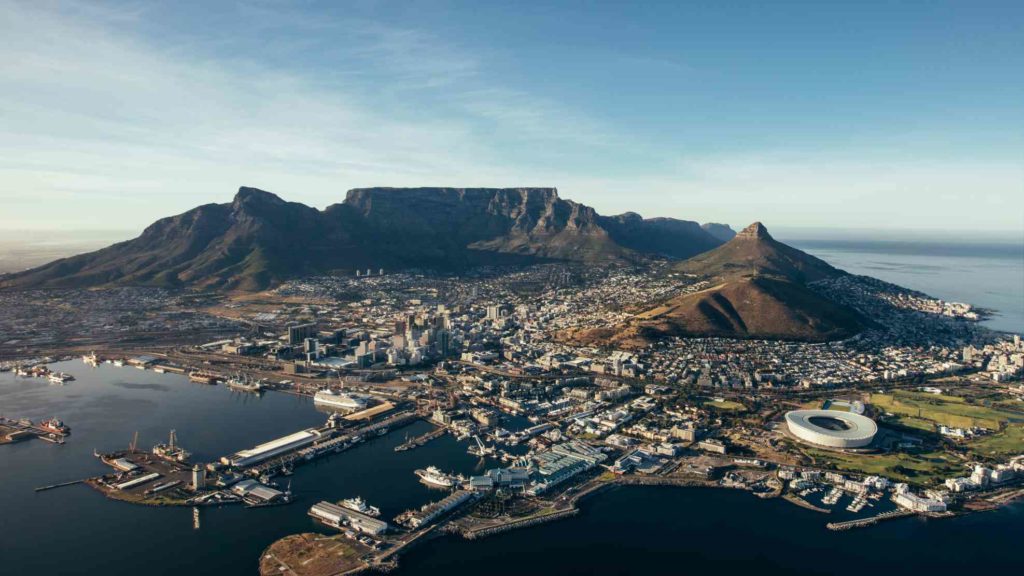 For nature enthusiasts, Cape Town's surrounding areas offer an abundance of family-friendly activities. A drive along the scenic Cape Peninsula takes you to the Cape of Good Hope, where you can spot wildlife and hike to the iconic Cape Point Lighthouse. Families can also embark on a thrilling boat tour to see seals, dolphins, and even whales in the waters around the city.
Every one of these international vacation destinations provides a distinctive experience tailored to satisfy the adventurous inclinations of each family member, irrespective of their age. Furthermore, the delight of delving into new cultures, savouring exotic cuisines, and embarking on shared adventures encapsulates the essence of a truly unforgettable family vacation.
As you prepare for your upcoming family retreat, contemplate venturing onto the global stage and discovering the diverse array of experiences these vacation destinations have in store. Whether you're drawn to the historical enchantment of Rome, the cutting-edge wonders of Dubai, or the natural splendour of Banff, each locale pledges a one-of-a-kind and enduring adventure that will leave an indelible mark on your family's collective memory.