When searching for the top travel destinations for a vacation in April, there are several factors to take into account. Firstly, do you prefer a destination with a mild spring climate, or are you searching for a warmer location to visit? Secondly, you should decide whether you want to travel domestically or internationally, as well as the duration of your trip. Lastly, it's crucial to consider the type of activities you would like to engage in or avoid during your vacation.
For those who crave adventure, it's worthwhile considering destinations that offer thrilling activities such as hiking or zip-lining. However, if your idea of a perfect vacation is sipping a tropical cocktail by the seaside (which is a valid activity!), it's essential to explore the best beaches to visit in April. After settling these crucial considerations, you can determine whether a quick weekend trip to Washington D.C. to see the cherry blossoms or an extended beach stay in Costa Rica is ideal. If you require additional assistance in selecting your next travel destination, we have compiled a list of the top places to visit worldwide in April.
Thailand
Vacation in April is an ideal time to visit Thailand as it falls under the shoulder season for tourism (November to February being the peak period), resulting in lower prices. The weather is also perfect for those who want a glimpse of summer ahead of time, with temperatures hovering around 90 degrees across the country.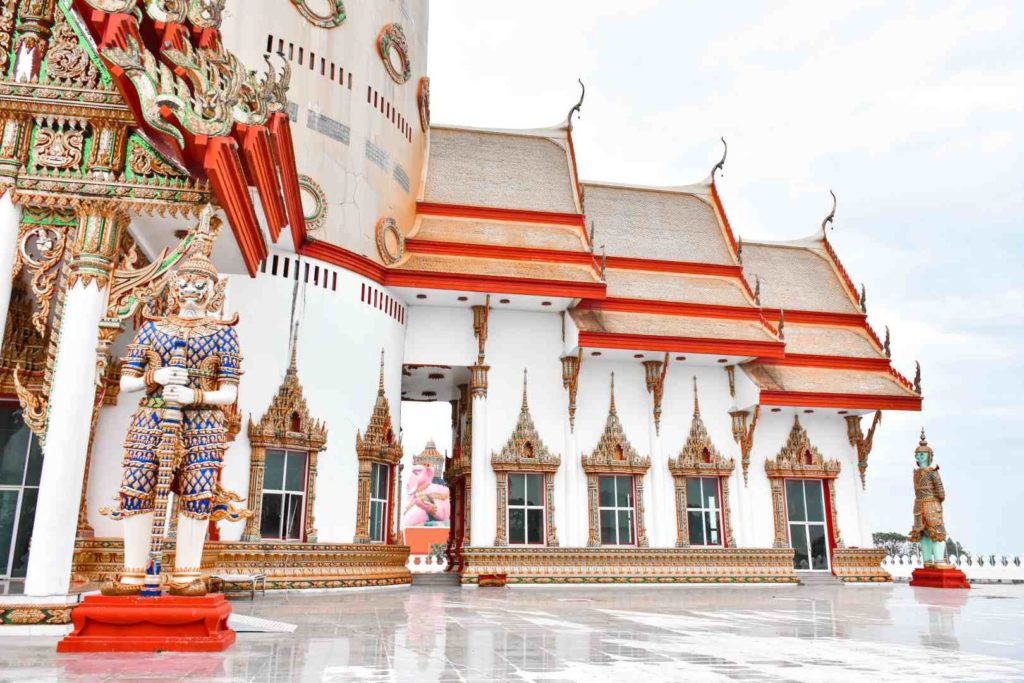 Whether you join the festivities of Songkran, the Thai New Year celebration held from April 13-15 in Bangkok, or unwind on the picturesque beaches of Phuket, Thailand is a magnificent destination that is sure to capture your heart.
Sedona, Arizona
Sedona, a mystical town in Arizona, is a must-visit destination for a vacation in April as the skies are clear, the weather is mild and the desert flowers are in full bloom. The moderate temperatures provide the perfect setting for the numerous outdoor activities Sedona has to offer, such as biking, golfing, hiking and Jeep tours.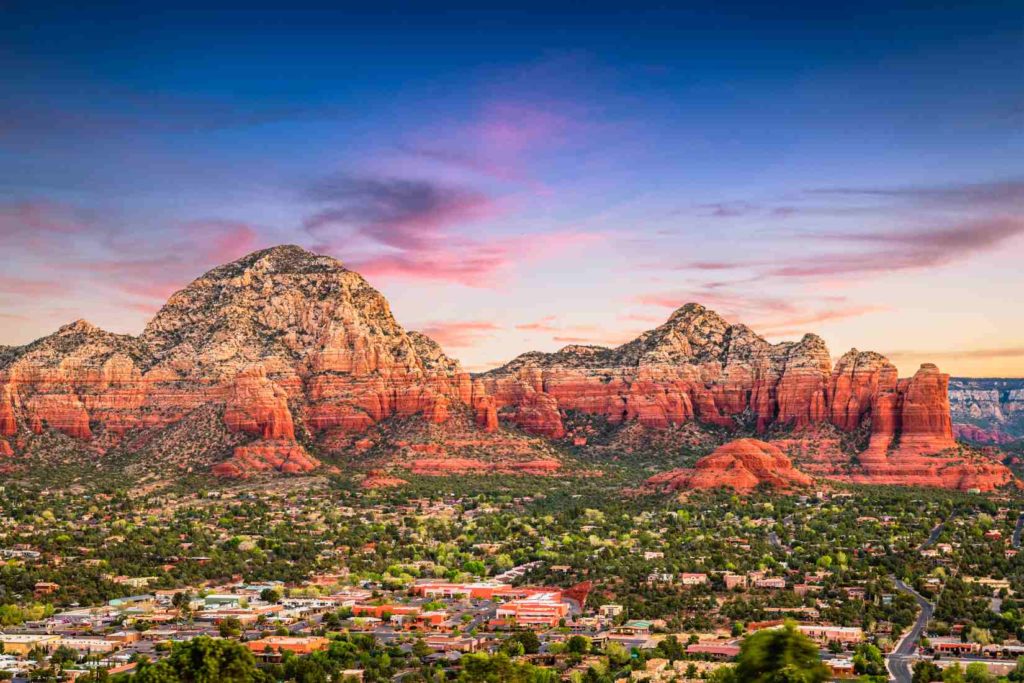 While in the area, make sure to explore at least one of the famous energy vortexes, with Airport Mesa being the easiest to access, while the others offer breathtaking panoramic views that are worth the trek. As spring is a busy time for tourists, it's advisable to book dinner and hotel room reservations in advance.
Note: Mariposa is an excellent restaurant recommendation, and Tlaquepaque Arts & Shopping Village is a fantastic shopping spot for local handicrafts.
Where to Stay: Enchantment Resort
Costa Rica
If you're in search of a warm destination for vacation in April, Costa Rica is an excellent option. Towards the end of the dry season, the country experiences fewer crowds, and temperatures average in the high 80s, providing the perfect opportunity to thaw after a chilly winter. Whether you opt to stay near a surf town or in the heart of the lush rainforest, Costa Rica is a stunning destination that is hard to go wrong with.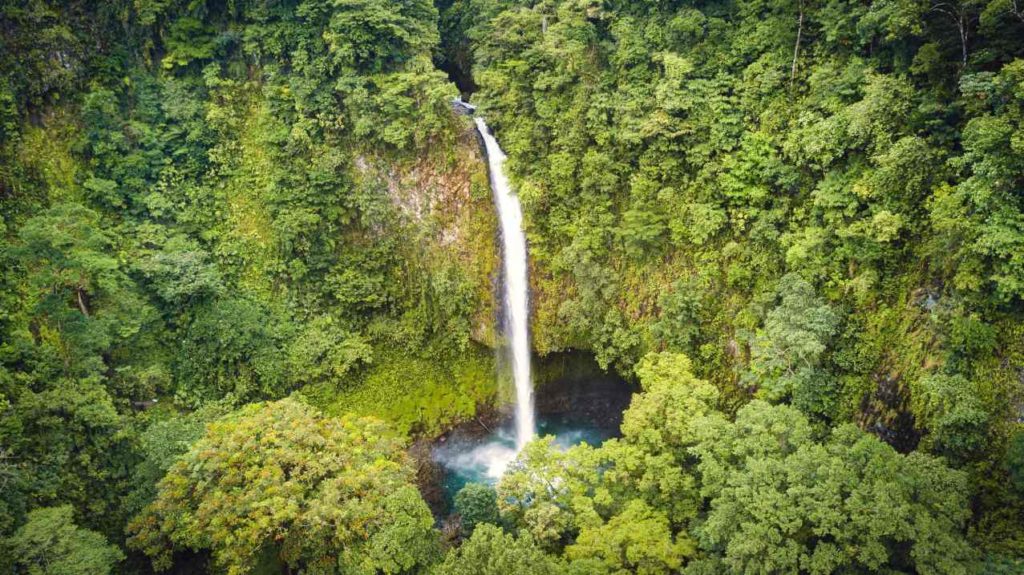 Where to Stay: Capitan Suizo
Amsterdam, Netherlands
Although the weather in Amsterdam can still be cool in April, it's an enchanting European city to explore during the spring season. With a plethora of cultural and historical sites, including the Van Gogh Museum and Anne Frank House, there's no shortage of things to see and do.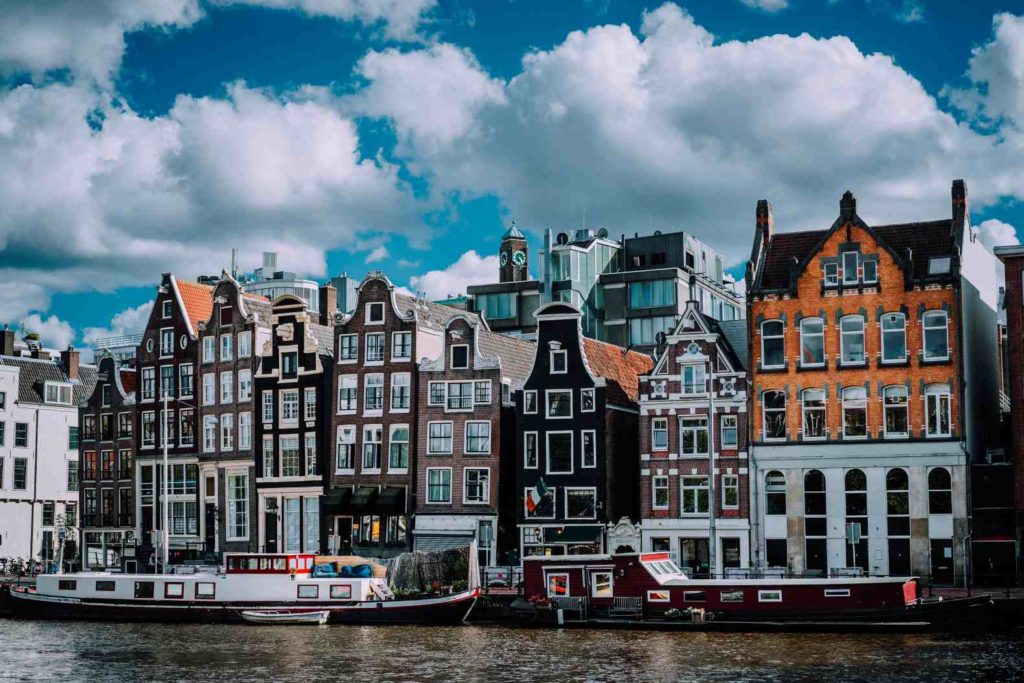 Ensure you don't miss the Tulip Festival, which takes place from March to May annually, offering visitors the opportunity to witness thousands of vibrant blooms that are sure to make your Instagram feed the envy of all.
Where to Stay: Conservatorium Amsterdam
Washington, D.C.
If you're seeking one of the best cities to explore in the U.S. during April, then Washington, D.C. is an excellent destination to consider. With its fascinating history, stunning architecture, and diverse food scene, it's a city that's worth visiting at any time of the year.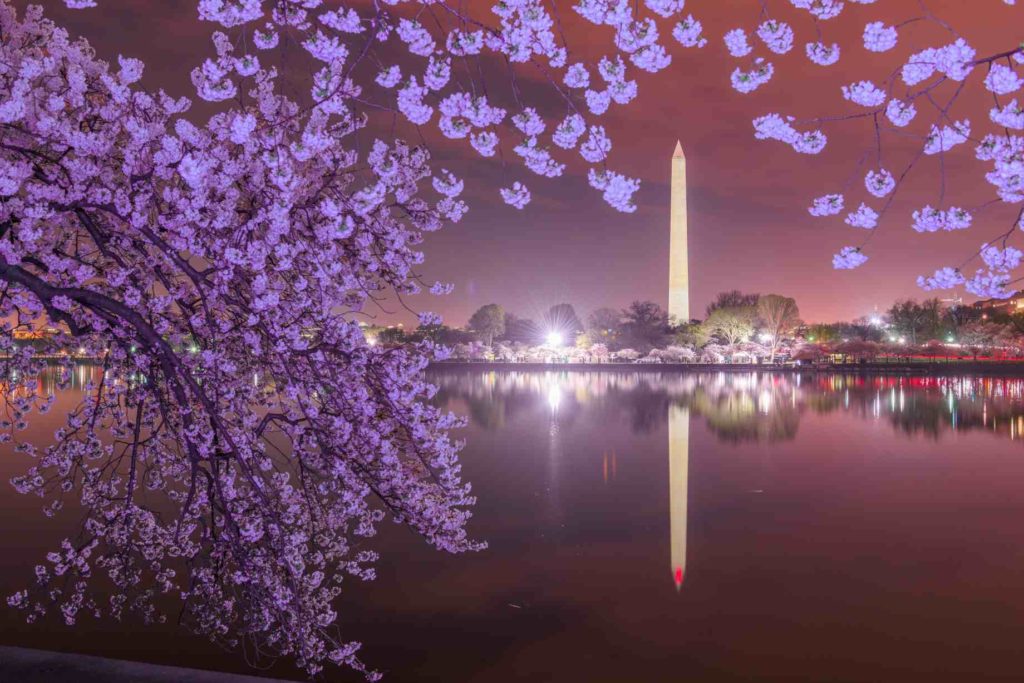 However, in the spring, Washington, D.C. truly comes alive with the cherry blossom trees in full bloom. To experience this breathtaking sight, visit between March 20 and April 16 during the annual Cherry Blossom Festival and enjoy the mild weather, which provides the ideal setting for long walks among the pale pink blossoms.
Where to Stay: Hotel Washington
Turks and Caicos
Turks and Caicos' Grace Bay is a heavenly destination that's always among the most stunning beaches globally, and it's easy to see why. With its crystal-clear turquoise waters, white powdery sand and clear blue skies, it's a picturesque paradise that's perfect for relaxing.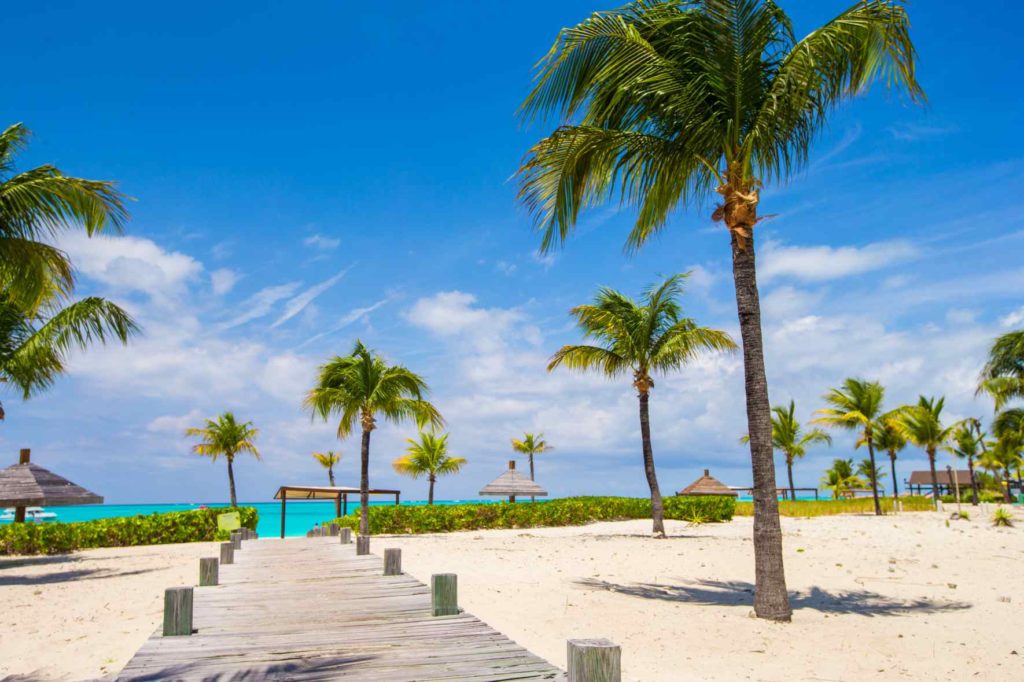 April is an excellent time to visit, with temperatures hovering around the high 70s and low 80s, making it ideal weather for snorkelling and swimming. Chartering a boat for a day of adventure on the water is highly recommended. Make sure to visit Da Conch Shack, which offers delicious conch fritters, breathtaking ocean views and tropical drinks.
Where to Stay: The Shore Club
Las Vegas, Nevada
Las Vegas has a lot more to offer beyond the stereotypical attractions like magic shows, nightclubs and casinos. The city boasts an exceptional food scene, and this year, renowned artists such as Miranda Lambert, Rod Stewart, Maroon 5 and Usher will be performing there.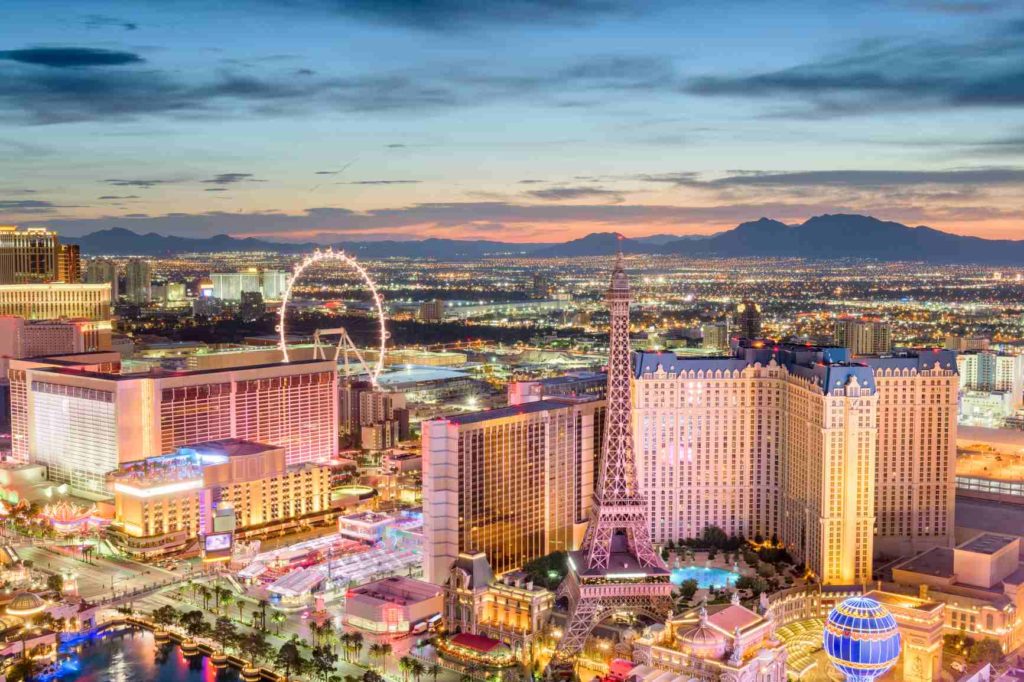 If you need a break from the lively party scene, April is the perfect time to venture into the great outdoors, with some of the best national parks in the country just a quick road trip away. Consider renting a car and embarking on an unforgettable hiking adventure in places like Bryce Canyon, Zion National Park, Death Valley, the Grand Canyon or Joshua Tree.
Where to Stay: The Villas at Caesar's Palace
Kyoto, Japan
April is the prime time to witness the beautiful cherry blossoms in Japan, making it an ideal season for a trip to the country. We suggest staying in Kyoto, which serves as a convenient central hub for exploring the region.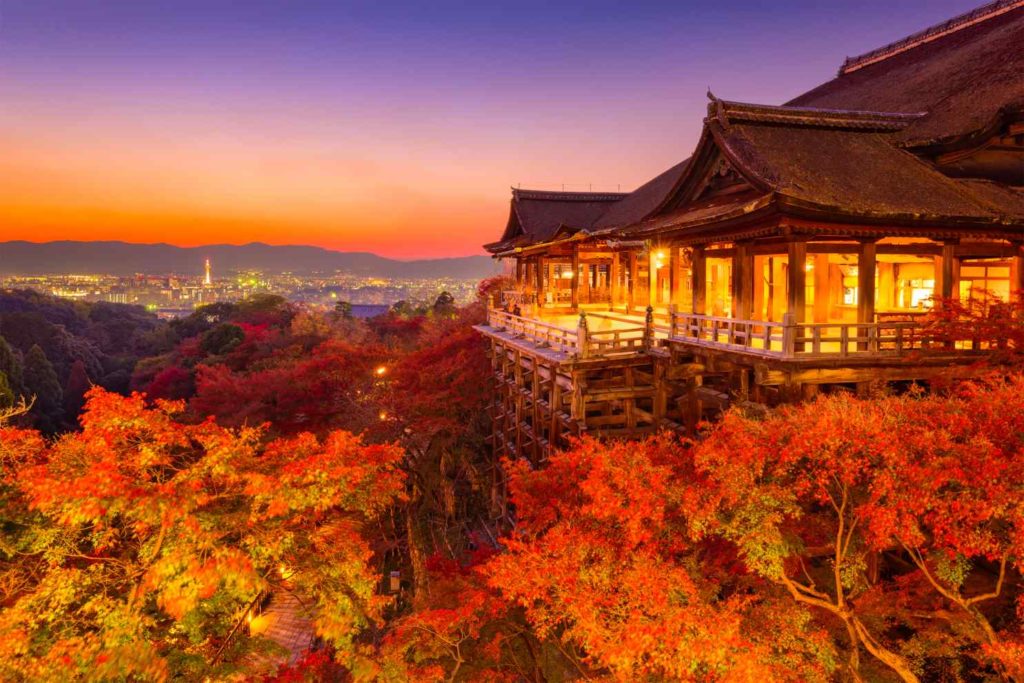 There are countless activities to enjoy, including visits to the stunning golden temples and vermillion shrines, indulging in world-renowned cuisine, and shopping on bustling Shijo Street. With so much to see and experience, a trip to Kyoto promises to be a memorable one.
Where to Stay: Aman Kyoto