Exploring the world is an enduring passion that transcends borders and cultures. It's a desire deeply rooted in the human spirit, an innate curiosity to witness our planet's diverse beauty. Whether you're an intrepid adventurer, a culture enthusiast, a culinary connoisseur, or simply seeking respite from the everyday hustle and bustle, the world's top destinations beckon with open arms. In this article, we embark on a captivating journey to discover the Travelers' Choice Top 10 Destinations in the World for an unforgettable and enriching experience. From Havana's vibrant streets to Mauritius's tranquil beaches, Krakow's historic charm, and Kathmandu's mystical allure, join us as we unveil these remarkable places that have captured the hearts and imaginations of globetrotters worldwide.
Each destination on this list boasts its unique allure, promising a blend of adventure, culture, and awe-inspiring landscapes that will undoubtedly leave you yearning for your next passport stamp. So, fasten your seatbelts, dear readers, as we embark on a virtual tour of these extraordinary places that define the essence of wanderlust.
Cuba
Cuba, the enchanting Caribbean island, stands as a beacon for travellers seeking an authentic and unforgettable experience. The heart of Cuba, Havana, effortlessly blends a sense of nostalgia with vibrant energy. Its historic streets, adorned with pastel-coloured buildings, evoke a bygone era, while the lively rhythms of salsa and the scent of cigars wafting through the air keep the city pulsating with life. Travellers can explore the UNESCO-listed Old Havana, where cobblestone streets lead to charming plazas and architectural wonders like the Capitolio and Morro Castle. Don't miss a stroll along the iconic Malecón, where the crashing waves of the Caribbean Sea provide a dramatic backdrop to the city's unique street life.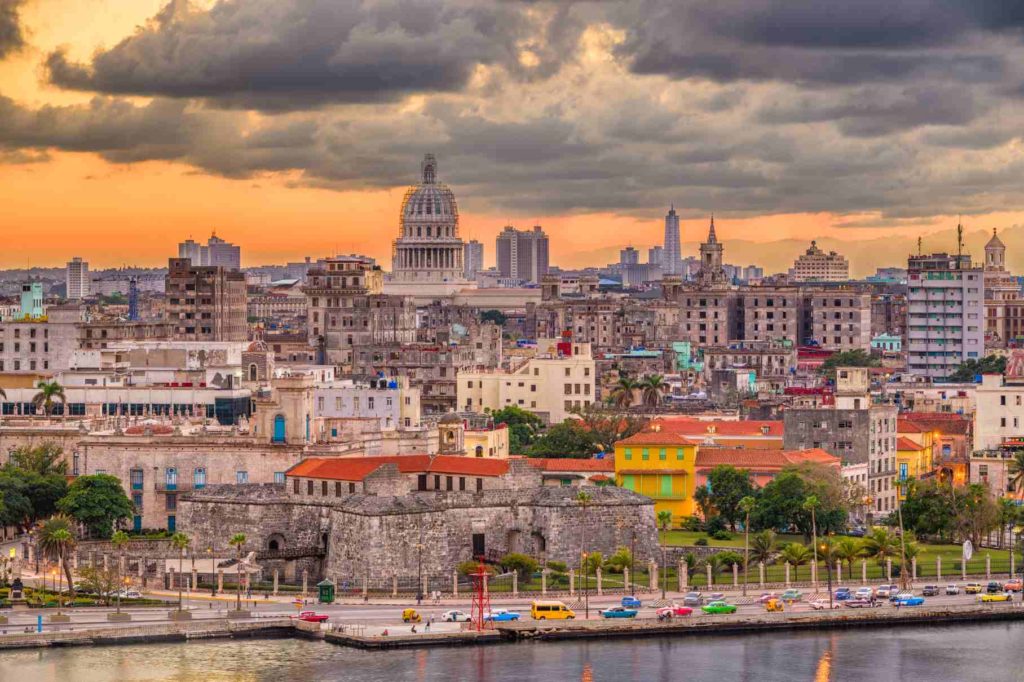 Cuba isn't just about its captivating capital; the island boasts a wealth of natural beauty waiting to be discovered. From the lush tobacco fields of Viñales to the pristine beaches of Varadero, travellers can immerse themselves in the island's breathtaking landscapes. The Sierra Maestra mountain range offers hiking enthusiasts an opportunity to explore its rugged terrain, while the crystal-clear waters of the Bay of Pigs and Jardines del Rey beckon snorkelers and divers alike. Cuba's biodiversity extends to its national parks, such as Ciénaga de Zapata, home to a remarkable array of wildlife and ecosystems, making it a must-visit destination for nature enthusiasts.
Hoi An
Hoi An's Old Town is a living testament to its rich history, with its well-preserved architecture and atmospheric streets that transport travellers back in time. Stroll through the ancient alleyways, adorned with vibrant lanterns and centuries-old shophouses, and you'll find yourself enchanted by the town's timeless allure. It's no wonder the Old Town is a UNESCO World Heritage Site. Along its narrow streets, travellers can explore bustling markets, sample delectable Vietnamese cuisine, and engage with local artisans, particularly renowned for their tailor-made clothing. The iconic Japanese Covered Bridge and ornate temples offer glimpses into Hoi An's multicultural past, making it a haven for history buffs and culture seekers.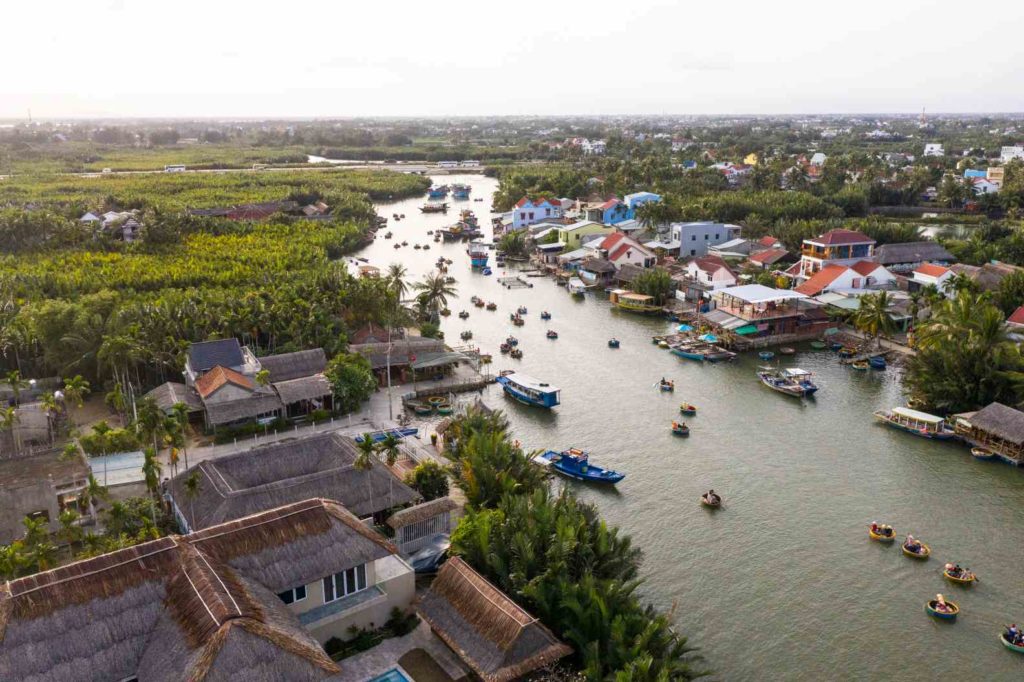 Hoi An's allure extends beyond its historic heart. The town is graced with the serene Thu Bon River, offering travellers the chance to embark on boat rides that reveal picturesque landscapes and traditional fishing methods. Just a short bicycle ride away, you'll find the pristine beaches of An Bang and Cua Dai, where golden sands meet the sparkling waters of the South China Sea. These beaches provide the perfect backdrop for relaxation and water activities, making Hoi An an ideal destination for those seeking a coastal escape.
Mauritius
Whether you're seeking solitude along secluded stretches of coastline or the vibrant energy of bustling beachfront, Mauritius caters to every traveller's desires. The breathtaking beaches of Trou aux Biches, Belle Mare, and Flic en Flac provide the perfect backdrop for sunbathing, water sports, and romantic sunsets. Beyond the shores, Mauritius offers an array of adventures, from hiking the lush Black River Gorges National Park to exploring the underwater wonders of Blue Bay Marine Park. And don't forget to taste the flavours of Mauritian cuisine, a delectable fusion of Indian, Creole, Chinese, and French influences that tantalize the taste buds.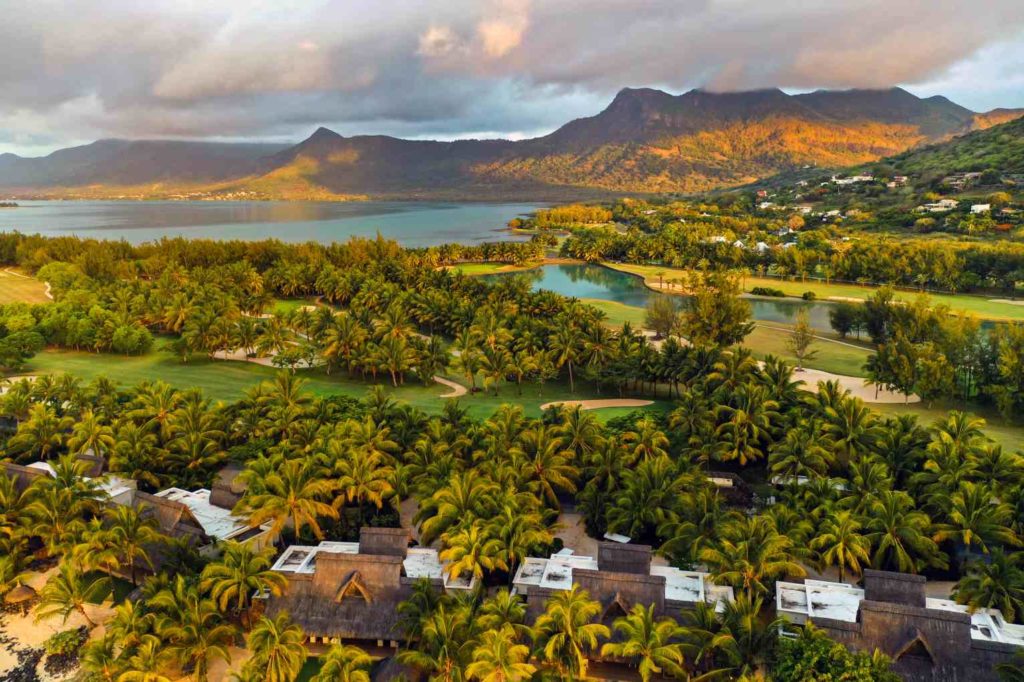 Mauritius is not just a haven for beach lovers and adventure seekers; it's also a cultural melting pot that beckons travellers to explore its diverse heritage. The island's vibrant communities, representing various ethnic backgrounds, celebrate their traditions and festivals with enthusiasm. A visit to the colourful capital city of Port Louis unveils a kaleidoscope of cultures, where bustling markets like the Central Market offer a glimpse into daily life. Travellers can also delve into the island's history by visiting colonial-era landmarks like the Eureka House and Château de Labourdonnais.
Siem Reap
Siem Reap is a captivating city in Cambodia thanks to its undeniable allure as the gateway to the majestic Angkor temples. At the heart of Siem Reap lies the crown jewel of Cambodian heritage – Angkor Wat. This UNESCO World Heritage site is not merely a temple; it's an architectural masterpiece that stands as a testament to human ingenuity. As travellers enter its hallowed grounds, they are greeted by intricate carvings, towering spires, and serene reflecting pools. The sunrise and sunset views over Angkor Wat are legendary, offering a truly mesmerizing spectacle that lingers in the memory long after the visit. But Siem Reap's allure extends far beyond Angkor Wat, as the vast Angkor Archaeological Park boasts numerous other temples, each with its unique charm and historical significance.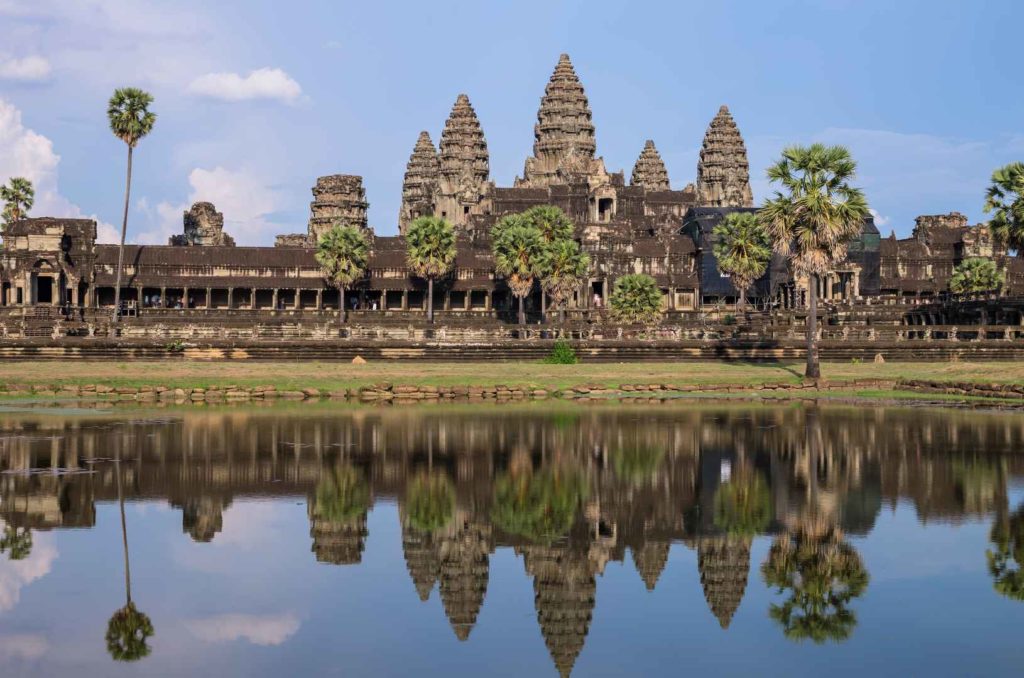 Siem Reap is not just about ancient temples; it's also a place to immerse oneself in the vibrant culture of Cambodia. Travellers can explore the charming town centre, where traditional markets and bustling streets offer a glimpse into local life. The Cambodian people are known for their warm hospitality, and visitors often find themselves welcomed with open arms. For those seeking an authentic experience, exploring the nearby floating villages on Tonle Sap Lake or participating in a traditional cooking class are excellent opportunities to connect with the local culture.
Chiang Mai
Chiang Mai is renowned for its exquisite temples and historical landmarks, which speak volumes about its rich heritage. The iconic Wat Phra Singh, with its intricately designed Lanna architecture, and Wat Phra That Doi Suthep, perched atop a lush mountain, are just a glimpse into the city's spiritual and architectural treasures. Exploring the Old City's winding lanes reveals hidden gems like charming tea houses, art galleries, and vibrant markets, where travellers can discover unique handicrafts and savour delectable Thai cuisine. The city also hosts vibrant festivals, such as Yi Peng and Songkran, offering visitors a chance to immerse themselves in local traditions and celebrations.
Beyond the city's cultural splendours, Chiang Mai's natural beauty beckons adventurers and nature lovers alike. The surrounding mountains and rainforests provide a playground for outdoor enthusiasts, with opportunities for trekking, zip-lining, and bamboo rafting. Travellers can also visit nearby elephant sanctuaries, where ethical elephant encounters promote conservation and responsible tourism. For those seeking tranquillity, the serene landscapes of Chiang Mai offer the perfect backdrop for meditation retreats and wellness experiences.
Grand Cayman
Grand Cayman, the largest of the Cayman Islands, is a tropical haven that has secured its well-deserved spot among the Travelers' Choice Top 10 Destinations in the World. The beaches of Grand Cayman are nothing short of spectacular. The world-famous Seven Mile Beach, with its powdery white sands and gentle turquoise waves, is a dream come true for sunseekers. It's not just a place to soak up the sun, but also a gateway to a host of water activities, from snorkelling and paddleboarding to parasailing and jet skiing. The coral reefs teeming with marine life are a draw for divers and snorkelers, with sites like Stingray City offering the unique experience of swimming alongside friendly southern stingrays.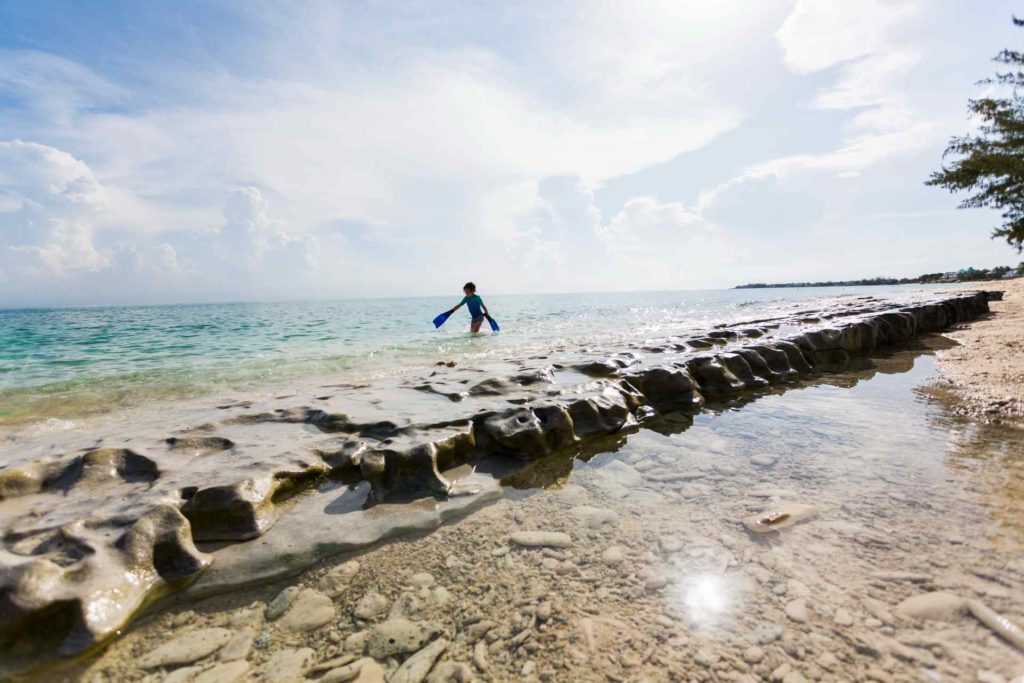 Grand Cayman's culinary scene is a delightful fusion of flavours influenced by Caribbean, American, and international cuisines. Travellers can savour freshly caught seafood at waterfront restaurants, indulge in local specialities like conch fritters and jerk chicken, or embark on a culinary adventure at the island's diverse eateries. The island also boasts a thriving arts and culture scene, with opportunities to explore local art galleries, visit the National Gallery, or immerse yourself in the rich history of George Town.
Fes
Fes is renowned for its well-preserved and labyrinthine medina, a UNESCO World Heritage site that serves as the heartbeat of the city. Within its ancient walls, travellers can wander through narrow alleyways and discover a treasure trove of artisan workshops, riads (traditional guesthouses), and historic landmarks. Don't miss the iconic Bou Inania Madrasa, a stunning example of Islamic architecture, or the tranquil Al-Attarine Madrasa with its exquisite tile work. The medina is also a shopper's paradise, where bustling souks offer everything from handcrafted textiles and leather goods to fragrant spices and intricate ceramics. The experience of getting lost in the medina's maze-like streets, where time seems to stand still, is truly enchanting.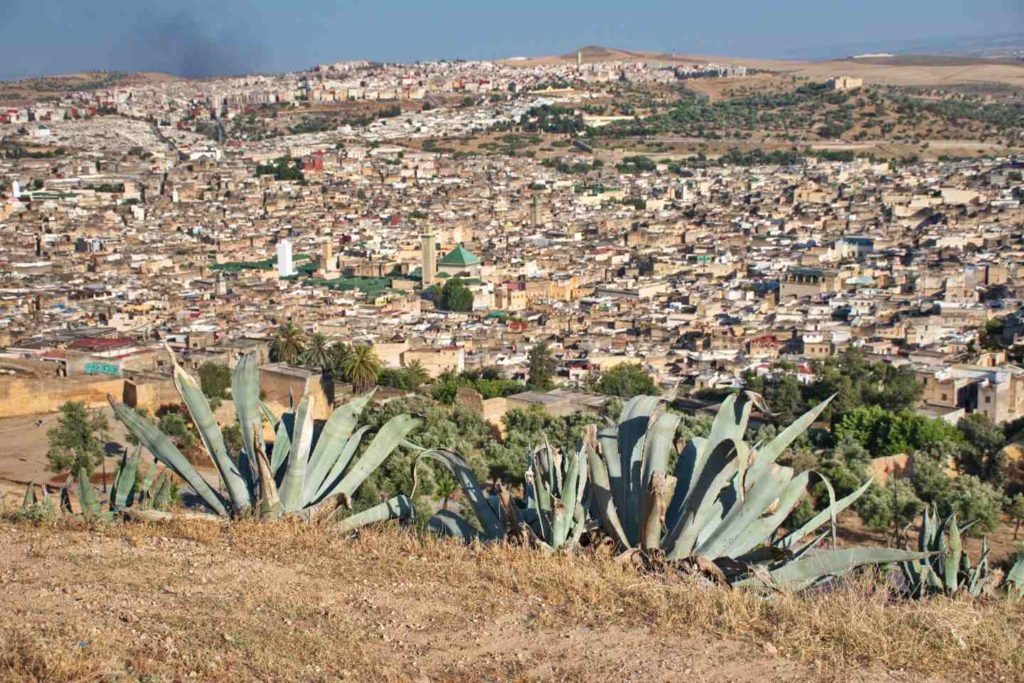 Fes is not just a destination for architectural marvels and shopping; it's also a place to immerse yourself in Moroccan culture and traditions. The city is known for its vibrant festivals, such as the Festival of World Sacred Music, where global musicians and artists converge to celebrate the universal language of music. Travellers can also savour the flavours of Moroccan cuisine at local eateries, sampling tagines, couscous, and pastries like pastillas. The warmth and hospitality of the Moroccan people shine through as you engage with locals in the medina or sip mint tea in a traditional riad.
Baku
Baku's charm lies in its harmonious blend of old-world charm and contemporary sophistication. The UNESCO-listed Old City, known as Icherisheher, is a mesmerizing labyrinth of narrow cobblestone streets, historic mosques, and centuries-old caravanserais. Exploring this ancient heart of Baku offers travellers a glimpse into the city's rich past, with highlights including the iconic Maiden Tower and the stunning Palace of the Shirvanshahs. Just beyond the ancient walls, modern Baku unfolds, with its futuristic Flame Towers illuminating the skyline and stylish boulevards lined with chic boutiques, restaurants, and cafes. The juxtaposition of ancient and modern creates a dynamic atmosphere that is both intriguing and inspiring for visitors.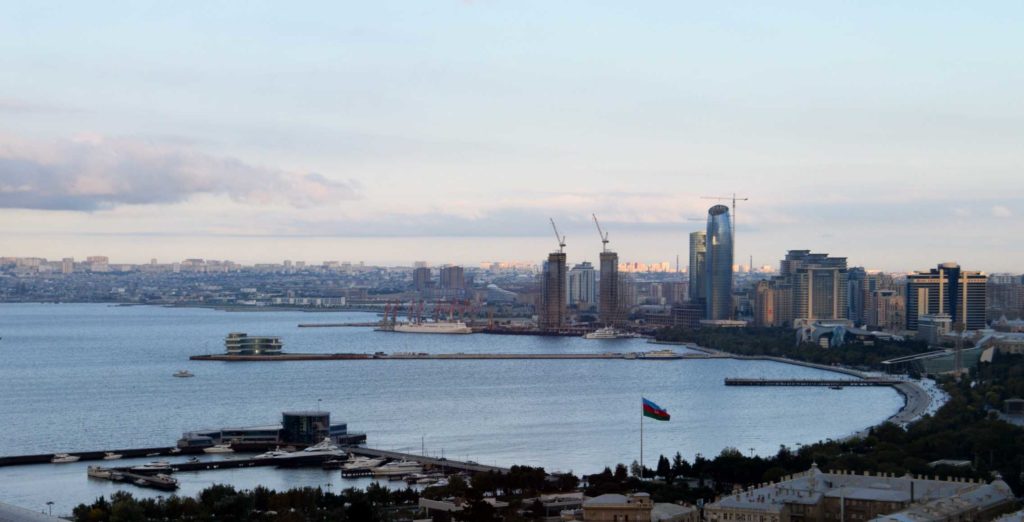 Baku is a city that celebrates its cultural diversity with open arms. Travelers can immerse themselves in the vibrant arts scene, with the Heydar Aliyev Center standing as a testament to innovative architecture and contemporary art exhibitions. The city's theatrical performances, music festivals, and galleries showcase a thriving cultural landscape. Food enthusiasts can savour the flavours of Azerbaijani cuisine, with dishes like plov (pilaf), dolma (stuffed grape leaves), and succulent kebabs. Baku's bustling markets offer a chance to sample local delicacies and artisanal crafts, making it a delightful destination for culinary exploration.
Kathmandu
Kathmandu is a spiritual haven, dotted with ancient temples, monasteries, and stupas that bear witness to centuries of devotion. The Swayambhunath Stupa, often called the "Monkey Temple," is an iconic symbol of the city, perched atop a hill overlooking the valley. Meanwhile, the Pashupatinath Temple, a UNESCO World Heritage site, is a sacred place for Hindus and a reflection of Nepal's rich religious diversity. Visitors can join the pilgrims and monks in their daily rituals, feeling the reverent atmosphere that permeates these sacred sites. Kathmandu's serene courtyards and meditation centres also offer opportunities for introspection and spiritual growth, attracting seekers from all corners of the globe.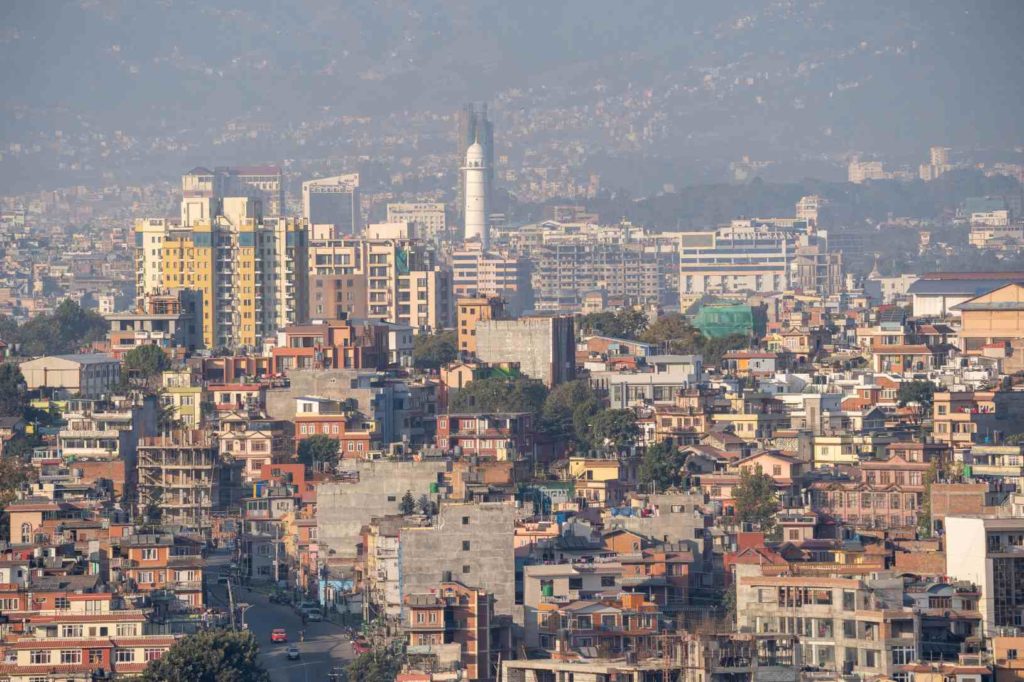 Beyond its spiritual treasures, Kathmandu serves as the gateway to the towering Himalayas, making it a magnet for adventure enthusiasts. The city is a hub for trekking and mountaineering expeditions, with the world-famous Everest Base Camp Trek starting just a short flight away. Travellers can also embark on shorter hikes to nearby viewpoints, such as Nagarkot and Dhulikhel, to witness breathtaking sunrises over the Himalayan peaks. The city's vibrant Thamel district is a mecca for trekkers, offering gear shops, cosy cafes, and a lively atmosphere where travellers can connect with like-minded adventurers.
Krakow
Krakow's Old Town, a UNESCO World Heritage site, is a true architectural marvel, boasting a stunning medieval core filled with historic landmarks and enchanting cobblestone streets. The magnificent Main Market Square, Rynek Glowny, is the largest medieval square in Europe, and it serves as a bustling hub where travellers can immerse themselves in the city's vibrant culture. The Rynek is surrounded by iconic buildings, such as St. Mary's Basilica and the Cloth Hall, and offers a wide array of cafes, restaurants, and artisan stalls. Wandering through the Old Town's labyrinthine alleys reveals hidden gems like the historic Wawel Castle and Kazimierz, the charming Jewish quarter. Krakow's timeless appeal and rich heritage make it a place where every corner holds a story waiting to be discovered.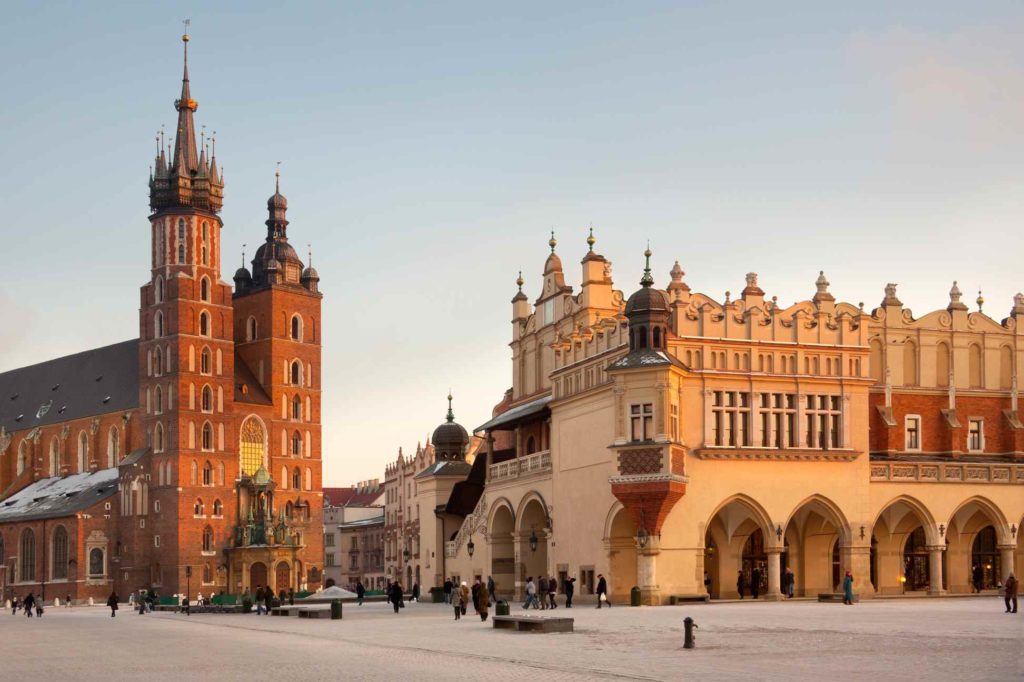 Krakow's cultural richness extends beyond its historic architecture. The city is a cultural hotspot, with a thriving art scene that includes world-class museums, galleries, and theatres. The Wawel Royal Castle and the National Museum house impressive collections of art and historical artefacts. Furthermore, Krakow's vibrant calendar is dotted with festivals and events, such as the renowned Krakow Film Festival and the annual Jewish Culture Festival in Kazimierz, showcasing the city's dedication to preserving and celebrating its diverse heritage.