Asia is the trending destinations for travellers seeking a chance to reconnect with its awe-inspiring natural wonders and majestic Buddhist temples, now that it's gradually reopening after almost three years of closure. Proving just how popular this continent has become – 7 out of 10 most desired 2023 travel experiences involve country hopping in Asia!
After a tumultuous start to the year, Asia is slowly but surely recovering from COVID-19. Many countries have reopened their borders and greeted tourists with exciting opportunities for travel within enchanting destinations that were once off-limits due to pandemic restrictions!
Here are the top 10 trending destinations including places outside Asia:
Ho Chi Minh City, Vietnam
Taipei City, Taiwan
Auckland, New Zealand
Singapore
Hong Kong
Melbourne, Australia
Bangkok, Thailand
Tokyo, Japan
Sydney, Australia
Tel Aviv, Israel
Comeback Of Asia
With a resurgence of travel dreams and destination searches, it's no surprise that Kayak has declared Asia and the South Pacific as exciting areas to visit in 2023! With an increasing number of countries from this region lifting pandemic-related restrictions, vacationers can be sure they'll find plenty of jaw-dropping experiences all within reach!
According to recent data, these are the top Asian destinations to visit in 2023.
1. Ho Chi Minh, Vietnam
Visit the vibrant and historic city of Ho Chi Minh, Vietnam; named one of 2023's trendiest Asian destinations. It was once known by its historic name of Saigon and offers visitors a captivating look into Vietnamese culture with hundreds of years worth of history to explore! Tourists here can explore various architectural styles, from Buddhist to French colonial and Communist-era modernist. Each type reflects its own unique history and culture, making for an unforgettable experience!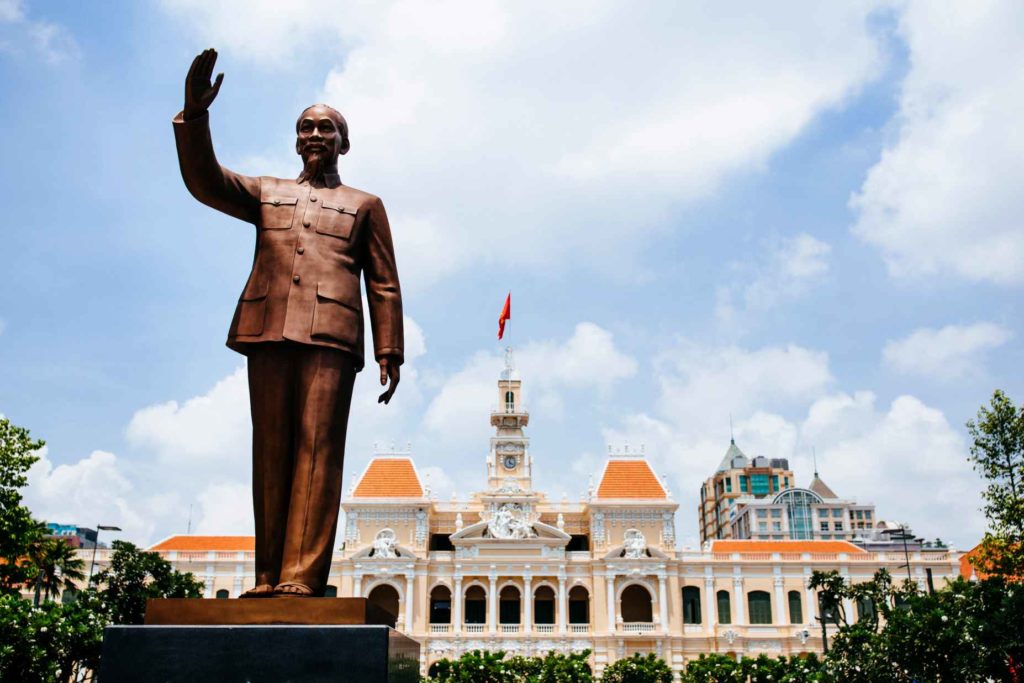 Ho Chi Minh is leading the way in terms of Kayak searches, with an incredible 769% increase in clicks compared to its closest competitor. Americans are already flocking towards Vietnam for 2023 thanks to relaxed Covid regulations and safe international travel – so if you've been looking for a destination during these times, look no further!
2. Taipei, Taiwan
Taipei is a vibrant capital, both unique and familiar. Just off the coast of mainland China in Taiwan's disputed region, this effervescent city combines Chinese culture with Western influences. It's a place where American visitors can explore something different without departing too far from their comfort zone.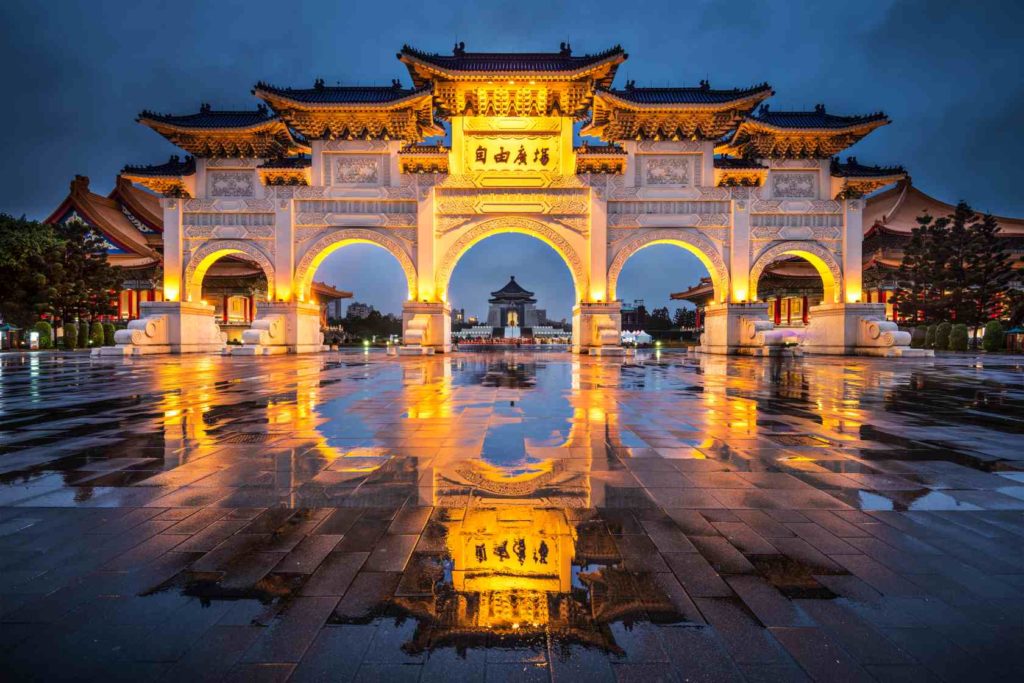 Taiwan looks to see unprecedented international visitor numbers as they experience a 289% year-on-year boost in searches. However, rigorous border control regulations mean that only those who can qualify for special governmental programs will be able to make the trip – with all rules and restrictions strictly enforced.
3. Singapore
Singapore is a thriving, modern city-state that dazzles the senses with its high-tech architecture. Taking pride in place in Southeast Asia as one of the most developed nations around, Singapore promises an unforgettable experience for those who visit and marvel at this vibrant metropolis! Experience magnificent fountain attractions and modern marina promenades with breathtaking views. Plus you can relax in leisure complexes for an unforgettable visit.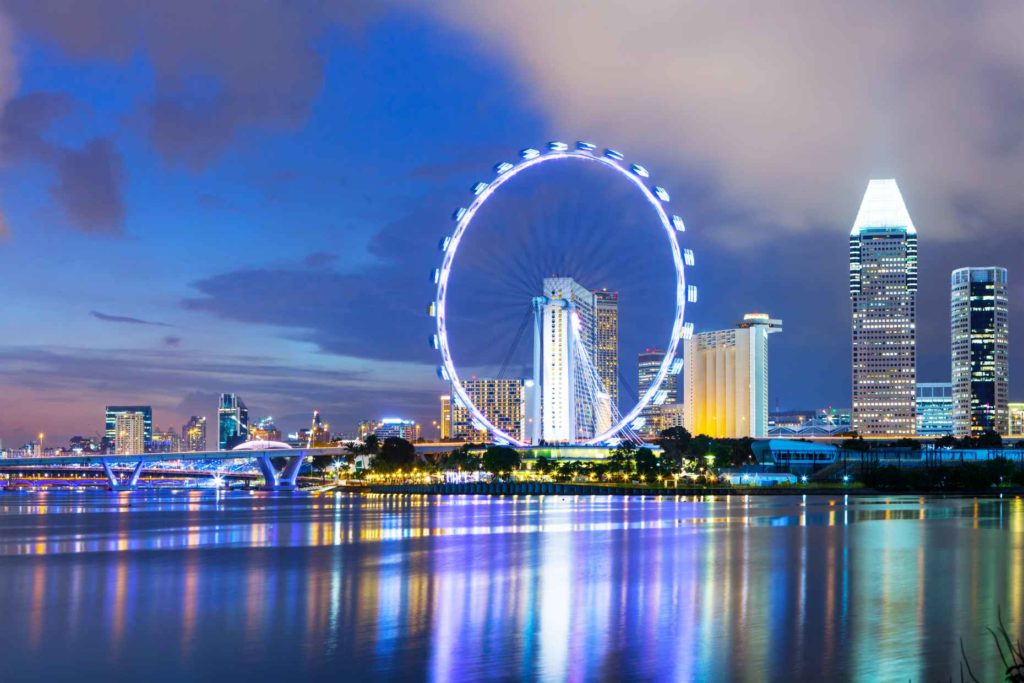 Kayak searches soared 201%, reflecting the surge of travellers and their desire to explore. Despite its stunning sights and incredible experiences, there's one caveat to a trip to Singapore: unvaccinated travellers must present proof of a recent negative Covid test result and travel insurance before they can enter.
4. Hong Kong
Despite being a part of China, Hong Kong's pandemic management protocols do not quite mirror those present in Japan or Thailand. While travellers are allowed to enter the city-state, they must comply with rigorous testing and monitoring for up to 5 days upon arrival – making this destination one best left visited until safer times.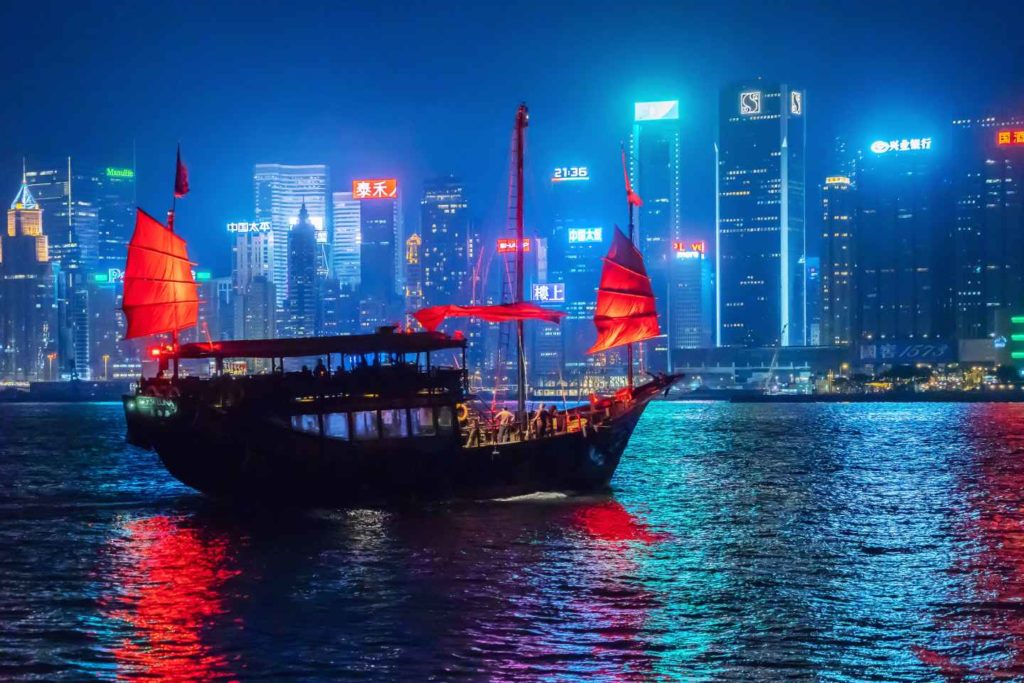 Despite recent attempts by mainland China to limit freedom, travellers are flocking in record numbers to the Far East with a 190% increase in Kayak searches compared to last year. With its Western flair and bohemian attitude, it's not hard to see why this region is quickly becoming the hot spot. Its unique approach towards openness makes exploration easy and exciting!
5. Bangkok, Thailand
Thailand has long held its place as a top destination for American travellers. Bangkok, the vibrant capital city, is replete with awe-inspiring attractions steeped in culture and history that draw visitors from all over to experience this captivating kingdom of temples and palaces. From the colossal Wat Arun Ratchawararam complex to Grand Palace's majestic splendour or Wat Phra Chetuphon Buddhist shrine's brilliant colours – each spot offers an unforgettable journey back through centuries past!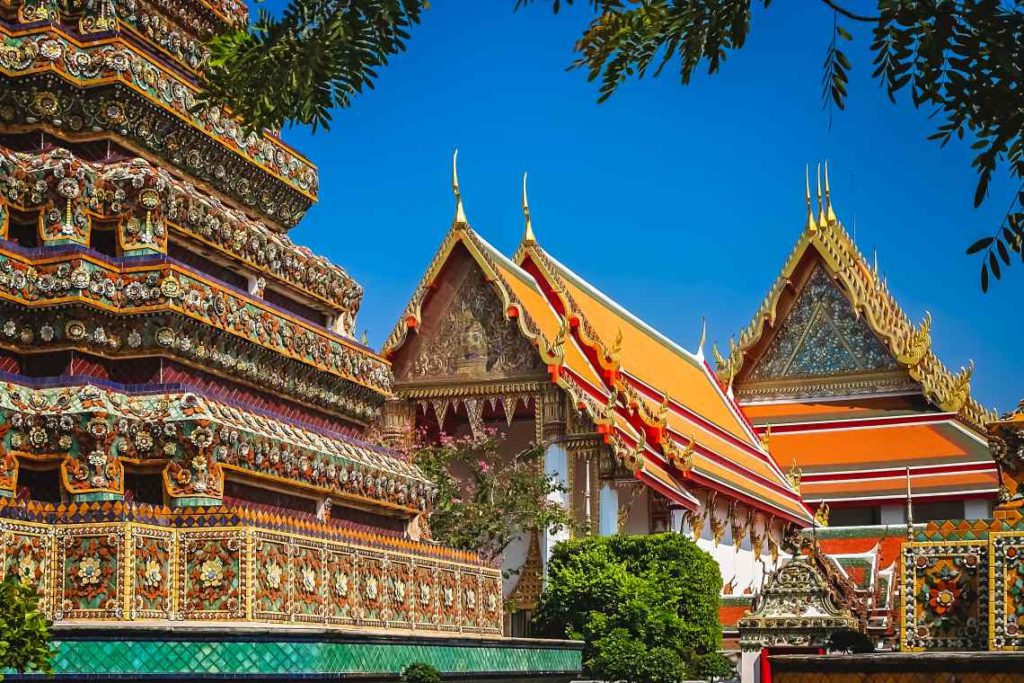 While Thailand remains open to tourists, Kayak searches for the country's capital are skyrocketing with an astounding 166% increase. Famed "Big Mango", this vibrant and exciting city has a lot to offer – be it cultural experiences or nightlife adventures. Plus local markets provide unbeatable deals on delicious Thai food that will delight your palate at affordable prices!
6. Tokyo, Japan
For thrill-seekers and culture aficionados alike, Tokyo is ready to welcome all its new visitors. The city's unique blend of traditional temples, lush gardens, world-class art museums and a futuristic skyline make it easy to understand why Japan's capital continues to be one of Asia's most popular destinations – especially now that travel restrictions have finally been lifted!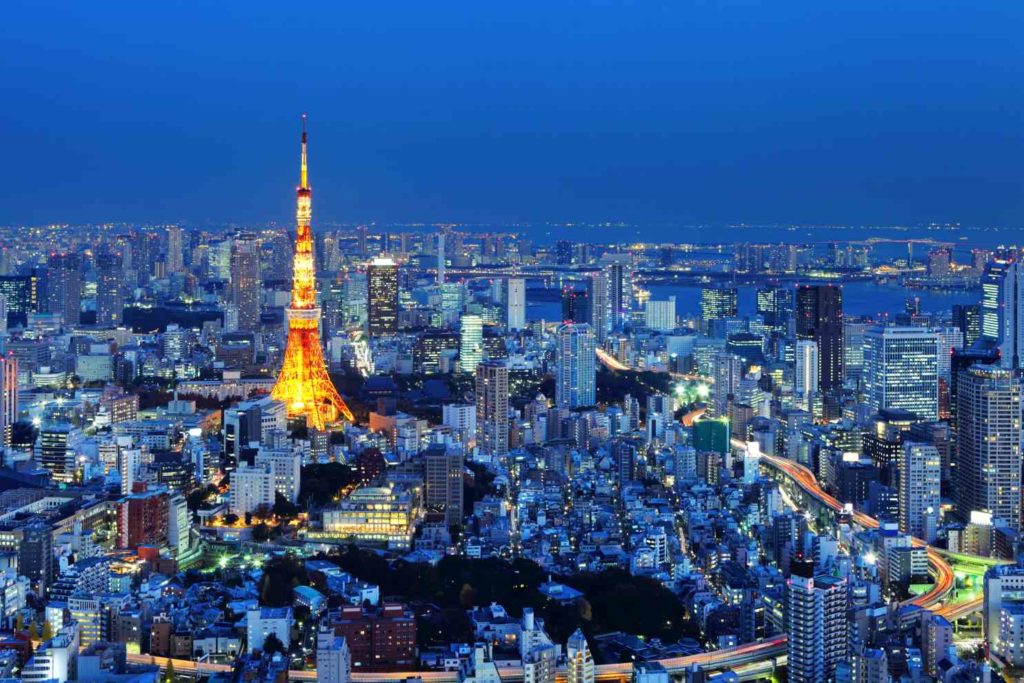 Tokyo is once again drawing global attention, and residents of the US are especially fortunate! There has been an impressive frequency boost for flights to Tokyo-Haneda from LAX, with daily service running until 24th March. This certainly marks a positive turn of events after months of disruption – so don't miss your chance to visit.
7. Tel Aviv, Israel
Tel Aviv, geographically located in Asia but part of Israel, is an ancient city packed with history that lines the beautiful Mediterranean coast. Despite its place in the Middle East, this city has earned itself an international reputation as one of the world's most liberal cities! Tel Aviv also boasts incredible culinary delights and diverse cultural experiences.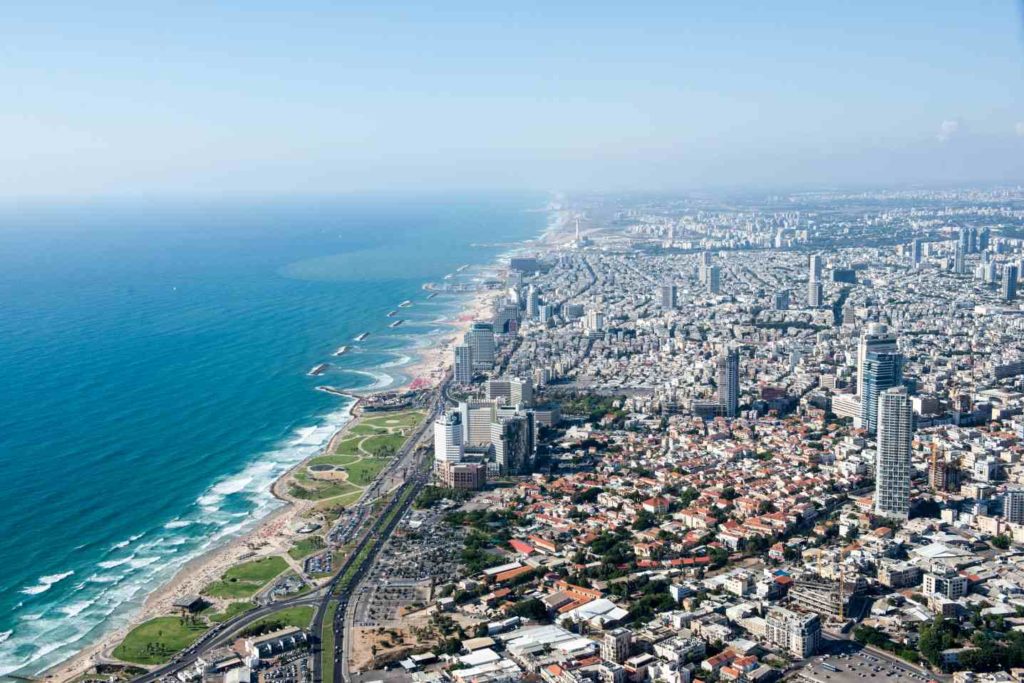 Kayak searches for Tel Aviv are skyrocketing, showing a 134% year-over-year increase and securely placing it in the top seven most desired Asian city destinations leading into 2023. Tourists can rejoice, as the country has waived all entry restrictions and returned to their original pre-2020 travel policies: no COVID tests or quarantines required.