When it comes to planning a luxurious getaway, there's no shortage of extravagant destinations around the world that cater to the elite traveller. From the pristine beaches of the Maldives to the glamorous nightlife of Ibiza, these exotic locales offer a taste of opulence that comes with a hefty price tag. In this exploration of the world's most expensive vacation spots, we'll venture into the realm of the super-rich and discover the unparalleled experiences that await in these exclusive destinations. Whether it's the stunning natural beauty of Miyako Island in Japan or the lavish resorts of the Seychelles, these destinations are the epitome of luxury, where money is no object, and every whim and desire is catered to. Join us as we embark on a journey through the most extravagant and exclusive corners of the globe, where the world's wealthiest travellers indulge in unparalleled extravagance.
From the azure waters of the Côte d'Azur in France to the futuristic skyscrapers of Dubai in the UAE, each of these destinations boasts its unique charm and allure. Whether you seek the serenity of overwater bungalows in Bora Bora, the artistic treasures of Tuscany in Italy, or the vibrant party scene of St. Barts, there's no shortage of ways to splurge on a once-in-a-lifetime vacation. Join us as we delve into the world of private yachts, Michelin-starred restaurants, and luxury villas nestled in exotic landscapes. While these destinations may be out of reach for most, they offer a tantalizing glimpse into a world where indulgence knows no bounds, and the pursuit of the extraordinary is the only agenda.
Miyako Island, Japan
Miyako Island, nestled in the crystal-clear waters of the Okinawa archipelago in Japan, is undeniably one of the world's most expensive vacation spots, coveted by discerning travellers seeking exclusivity and natural beauty. Known for its stunning coral reefs, powdery white-sand beaches, and lush tropical landscapes, Miyako Island offers a level of serenity and luxury that comes at a premium. Visitors can opt for extravagant private beachfront villas, complete with their own infinity pools and dedicated staff, providing an oasis of relaxation that's hard to match elsewhere. This paradise in the Pacific Ocean is a haven for those who are willing to spare no expense to immerse themselves in the pristine beauty of nature while enjoying unparalleled pampering and privacy.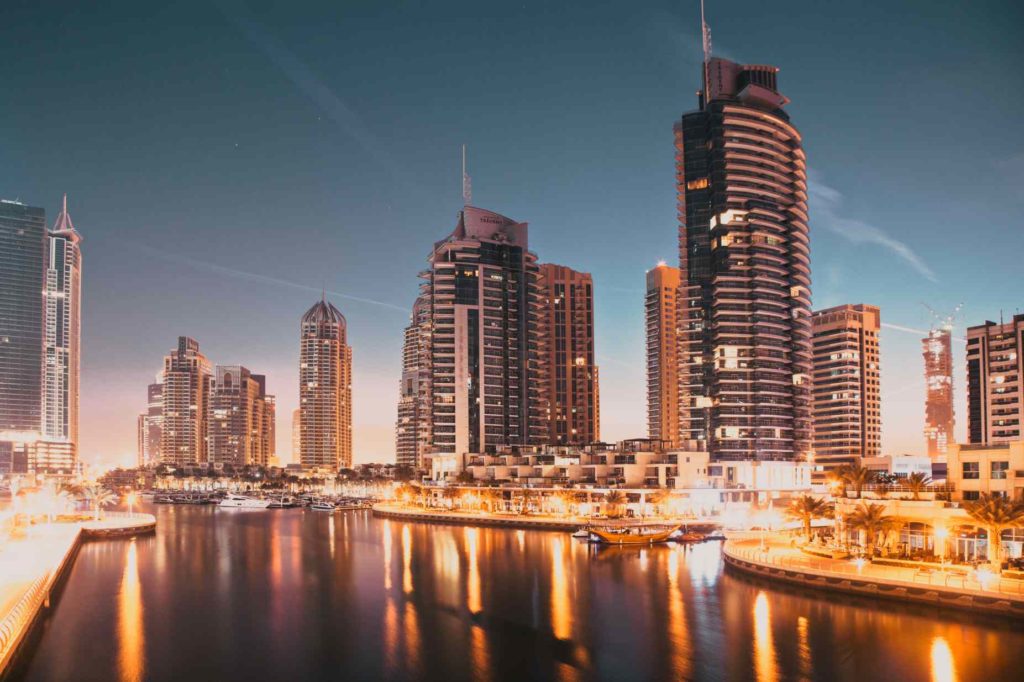 The island's fine dining scene adds to its allure, with upscale restaurants serving the freshest seafood and traditional Japanese cuisine prepared by world-class chefs. Exploring the underwater wonderland of Miyako Island is equally extravagant, as visitors can indulge in private scuba diving and snorkelling excursions to witness the vibrant marine life and thriving coral reefs that surround the island. Luxury yacht charters are also a popular way to explore the hidden coves and secluded beaches that dot the coastline, offering an intimate and lavish way to experience the island's natural wonders.
Ibiza, Spain
Ibiza, the famed party island of Spain, has earned its reputation as one of the world's most expensive vacation spots for those who desire a hedonistic blend of luxury and nightlife. Renowned for its pulsating electronic music scene, exclusive beach clubs, and vibrant party atmosphere, Ibiza attracts the world's wealthiest and most discerning revellers. The island is home to a plethora of high-end resorts, each offering lavish amenities such as private beachfront access, world-class spas, and Michelin-starred restaurants. Visitors can expect to rub shoulders with celebrities and yacht owners, as the island's marinas are lined with multi-million-dollar vessels.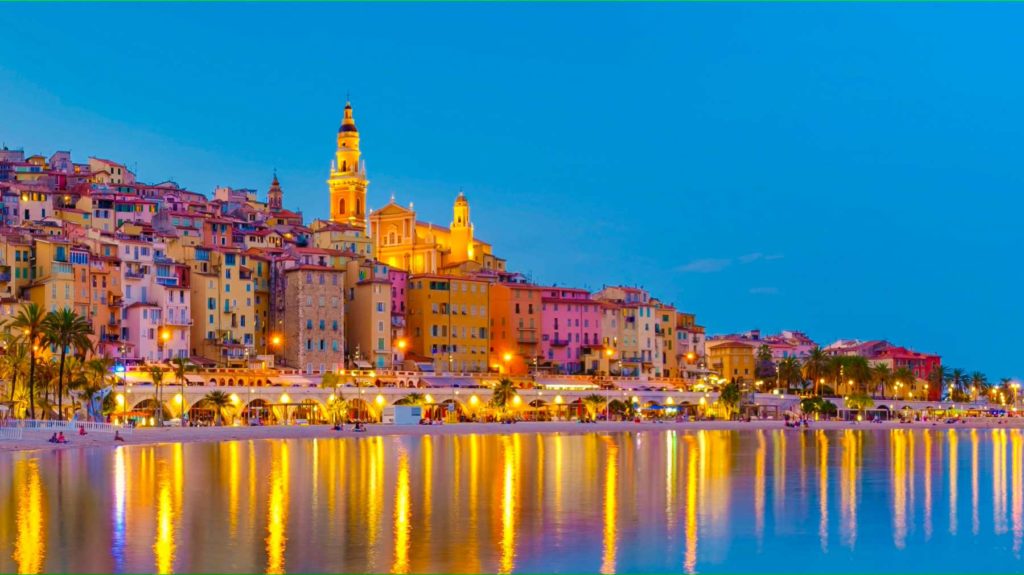 Ibiza's nightlife is legendary, and those willing to splurge can gain access to VIP tables at some of the most iconic clubs in the world, where internationally renowned DJs keep the dance floors alive until the early hours. Exclusive villas, often perched on picturesque hillsides with panoramic views of the Mediterranean, are available for those who prefer privacy and seclusion. The island's thriving party culture is complemented by its upscale shopping districts, where luxury boutiques and designer stores cater to the fashion-forward elite.
Beyond its vibrant nightlife and luxury accommodations, Ibiza's natural beauty also contributes to its status as a premium destination. The island boasts pristine beaches, dramatic cliffs, and idyllic coves, making it a picturesque haven for those who seek both relaxation and excitement.
Côte d'Azur, France
Côte d'Azur, often referred to as the French Riviera, stands as one of the world's most opulent and exclusive vacation destinations. Nestled along the Mediterranean coastline of southeastern France, this region has long been favoured by royalty, celebrities, and affluent travellers seeking the ultimate in luxury. Its reputation for glamour and sophistication is well-deserved, with cities like Cannes, Nice, and Saint-Tropez serving as playgrounds for the rich and famous. The Côte d'Azur offers many luxurious experiences, from extravagant beachfront villas and upscale resorts to Michelin-starred dining and high-end shopping boutiques.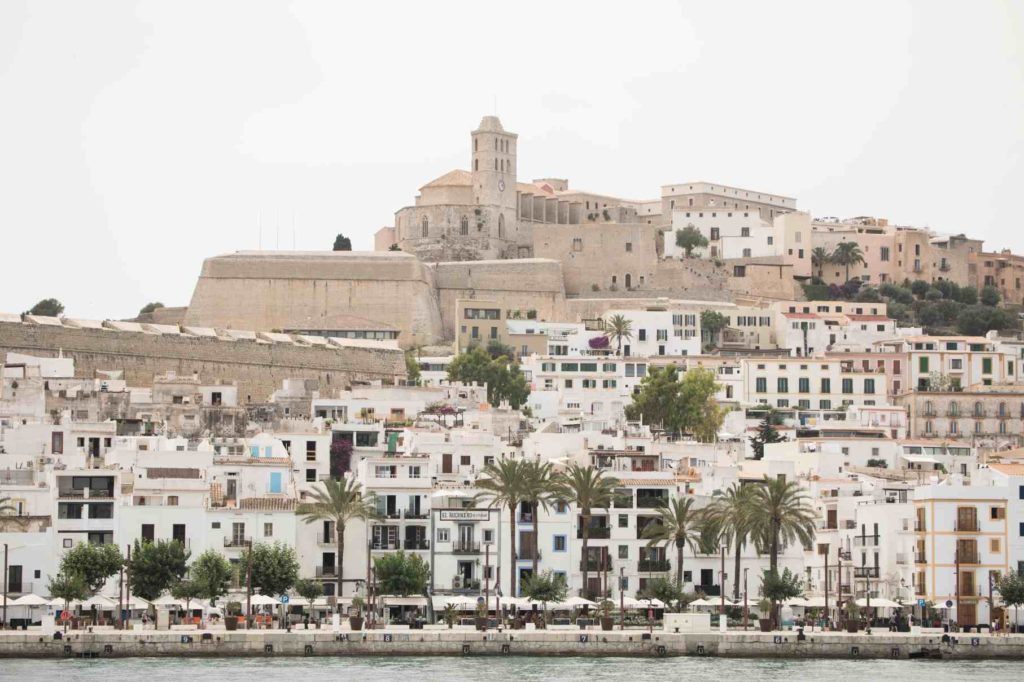 One of the defining features of the Côte d'Azur is its stunning natural beauty, characterized by azure waters, sun-soaked beaches, and picturesque coastal landscapes. The Mediterranean climate makes it a year-round destination for those seeking to bask in the sun, and visitors can enjoy activities such as sailing, yachting, and watersports in style. Exclusive beach clubs and private cabanas are ubiquitous, offering a haven of comfort and relaxation with impeccable service. Additionally, the region is known for its cultural richness, with world-class art museums, historic sites, and charming Provençal villages waiting to be explored.
The Côte d'Azur's allure extends to its vibrant nightlife scene, where upscale nightclubs, beachfront parties, and glamorous casinos cater to those who crave entertainment after the sun sets. The region's reputation for luxury extends inland as well, with the opulent vineyards of Provence producing some of the finest wines in the world.
Dubai, UAE
Dubai, the glittering gem of the United Arab Emirates, is unmistakably one of the world's most expensive vacation spots, known for its ostentatious luxury, futuristic architecture, and extravagant experiences. This cosmopolitan city in the Middle East has rapidly evolved into a playground for the wealthy, where opulence knows no bounds. The skyline is dominated by iconic skyscrapers like the Burj Khalifa, the world's tallest building, and the Burj Al Arab. Visitors to Dubai can indulge in a lavish lifestyle that includes sumptuous accommodations in ultra-modern hotels, upscale shopping at designer boutiques, and gourmet dining at Michelin-starred restaurants.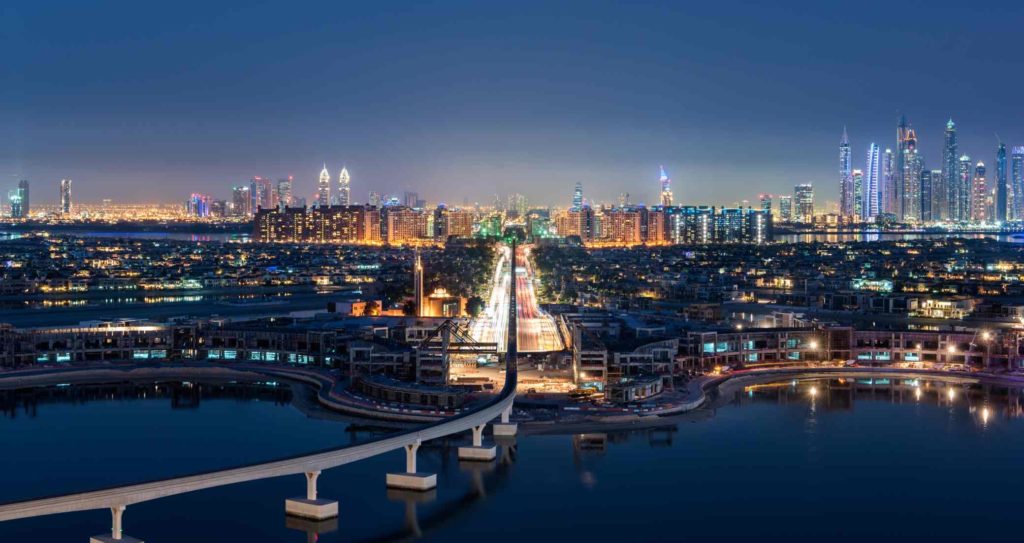 One of the most remarkable features of Dubai is its man-made wonders, such as the Palm Jumeirah, a palm tree-shaped artificial island, and The World, an archipelago of islands designed to resemble a world map. These engineering marvels serve as backdrops for some of the world's most extravagant real estate, including luxury villas and penthouses with breathtaking views of the Arabian Gulf. Travelers can also explore Dubai's extraordinary indoor attractions, from the indoor ski slopes at Ski Dubai to the vast shopping malls like Mall of the Emirates and the Dubai Mall, which offer not only retail therapy but also indoor entertainment like ice skating and aquarium experiences.
Dubai's reputation for extravagance extends to its vibrant nightlife, where exclusive nightclubs, rooftop bars, and beachside parties keep the city alive after dark. The city hosts a range of high-profile events, including international music festivals, Formula 1 races, and yacht shows, attracting a global elite.
Santorini, Greece
Santorini, Greece a breathtaking island gem in the Aegean Sea, stands as one of the world's most sought-after and expensive vacation spots, renowned for its stunning sunsets, romantic ambience, and upscale experiences. With its iconic white-washed buildings, perched dramatically atop volcanic cliffs overlooking the deep blue waters of the caldera, Santorini offers a picturesque setting that captivates discerning travellers. The island boasts an array of luxurious accommodations, including boutique hotels, private villas, and cave suites, many of which feature private plunge pools or hot tubs with panoramic views of the Aegean, ensuring an unforgettable stay for those willing to splurge.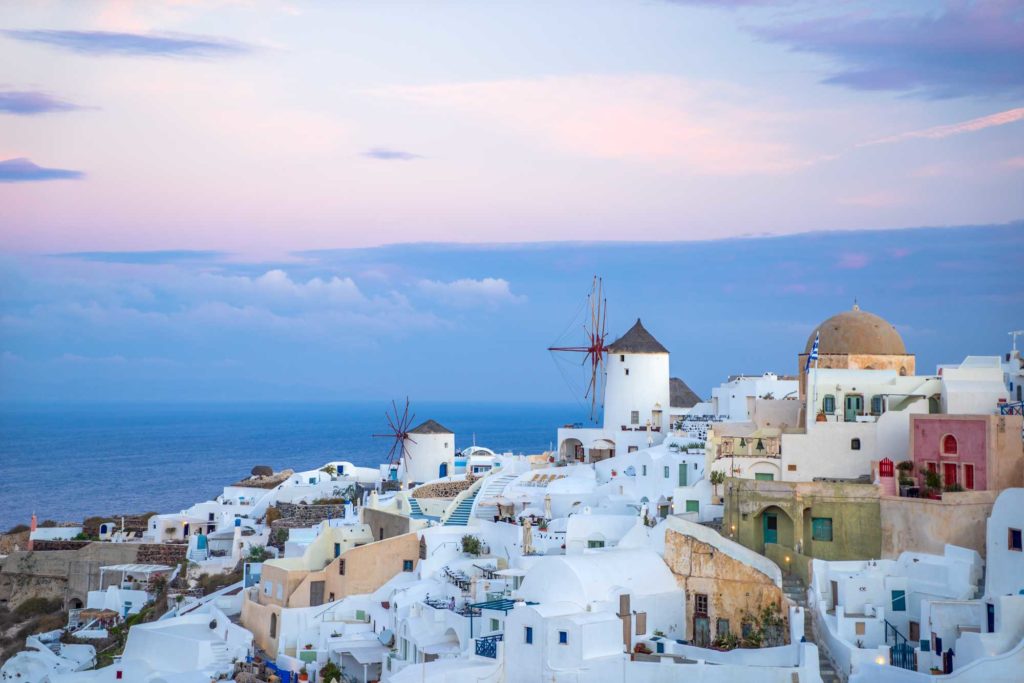 Santorini's dining scene is equally impressive, with gourmet restaurants serving fresh seafood, Mediterranean cuisine, and world-class wines. Visitors can enjoy intimate candlelit dinners with the backdrop of the setting sun, creating an ambience of unparalleled romance. The island's wineries offer exclusive tastings of the region's unique volcanic wines, further enhancing the gastronomic experience. Additionally, Santorini's beaches, featuring volcanic black sand or vibrant red pebbles, provide an exquisite environment for relaxation and sunbathing.
The island's appeal extends beyond its natural beauty and culinary delights, as Santorini offers a range of activities for the affluent traveller. Private boat charters to explore hidden coves and neighbouring islands, helicopter tours to admire the caldera from above, and luxurious spa treatments enhance the sense of indulgence. Santorini's boutique shops and art galleries cater to those seeking high-end shopping and cultural experiences.
Cabo San Lucas, Mexico
Cabo San Lucas, located at the southern tip of Mexico's Baja California Peninsula, has earned its reputation as one of the world's most expensive vacation spots, blending natural beauty with a touch of luxury. This Pacific paradise offers a captivating mix of sun-soaked beaches, rugged desert landscapes, and vibrant marine life in the azure waters of the Sea of Cortez. High-end resorts and luxury villas dot the coastline, offering lavish amenities like private infinity pools, personal concierge services, and stunning oceanfront views. For those who desire the ultimate in relaxation, Cabo San Lucas delivers world-class spas, pristine golf courses, and gourmet dining experiences.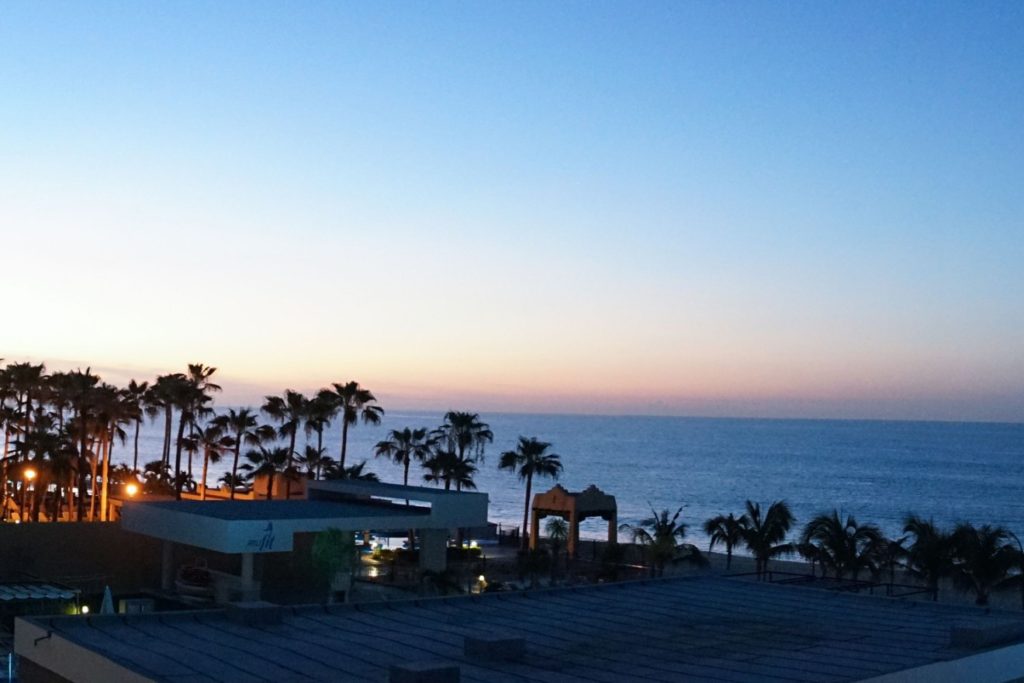 The region's culinary scene is a standout feature, boasting an array of fine dining establishments that serve fresh seafood, traditional Mexican cuisine, and international fare. Visitors can savour exquisite meals in picturesque settings, often with views of the iconic El Arco rock formation, which marks the southernmost tip of the Baja Peninsula. Beyond the gourmet delights, Cabo San Lucas offers a wide range of activities for affluent travellers, from yacht charters and deep-sea fishing expeditions to snorkelling with whale sharks and exploring the nearby Cabo Pulmo National Park.
Cabo San Lucas is also known for its vibrant nightlife, with upscale beach clubs and trendy bars that come alive after sunset. The city's marina is a hub of activity, where luxury yachts are moored alongside world-class restaurants and high-end boutiques.
Tuscany, Italy
Tuscany, located in the heart of Italy, is often regarded as one of the world's most expensive vacation spots, renowned for its exquisite landscapes, rich cultural heritage, and premium experiences. This region, known for its rolling hills, vineyards, and historic towns, attracts discerning travellers seeking a taste of la dolce vita. Luxury accommodations abound in Tuscany, with opulent villas, charming boutique hotels, and restored medieval castles offering top-notch amenities and personalized services. These properties often feature private pools, vineyard tours, and gourmet dining experiences, making them an ideal choice for travellers looking to immerse themselves in Tuscan elegance.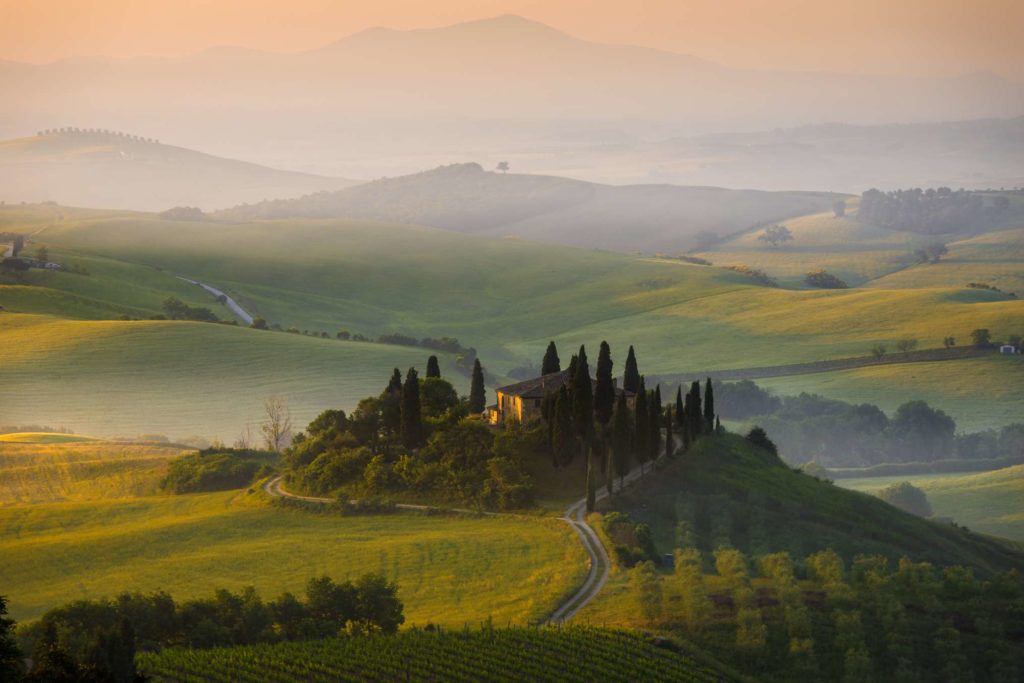 Tuscany's culinary scene is another highlight, with farm-to-table restaurants, Michelin-starred establishments, and wineries producing some of Italy's finest wines. Visitors can indulge in tastings of Chianti, Brunello, and Super Tuscan wines, accompanied by delectable regional dishes like fresh pasta, truffles, and Tuscan-style steak. Exploring the picturesque countryside is a must, whether by taking leisurely drives through the iconic cypress-lined roads or embarking on guided tours of charming hilltop towns like Florence, Siena, and Pienza, each offering a glimpse into Italy's rich history and artistic legacy.
For those seeking leisure and relaxation, Tuscany offers luxurious spa retreats, thermal baths, and wellness centres that specialize in pampering and rejuvenation. The region also hosts a range of cultural events, from classical music festivals to art exhibitions and historic reenactments.
Seychelles
Seychelles, an archipelago of 115 islands in the Indian Ocean, stands as one of the world's most exclusive and expensive vacation spots, celebrated for its idyllic beaches, lush tropical forests, and crystal-clear waters. Nestled off the east coast of Africa, Seychelles offers a level of seclusion and luxury that attracts discerning travellers seeking a remote and pristine paradise. The islands boast a range of luxurious accommodations, including private villas, overwater bungalows, and boutique resorts, many of which offer stunning beachfront settings and personalized services. Seychelles is a prime destination for those who want to experience the epitome of island luxury.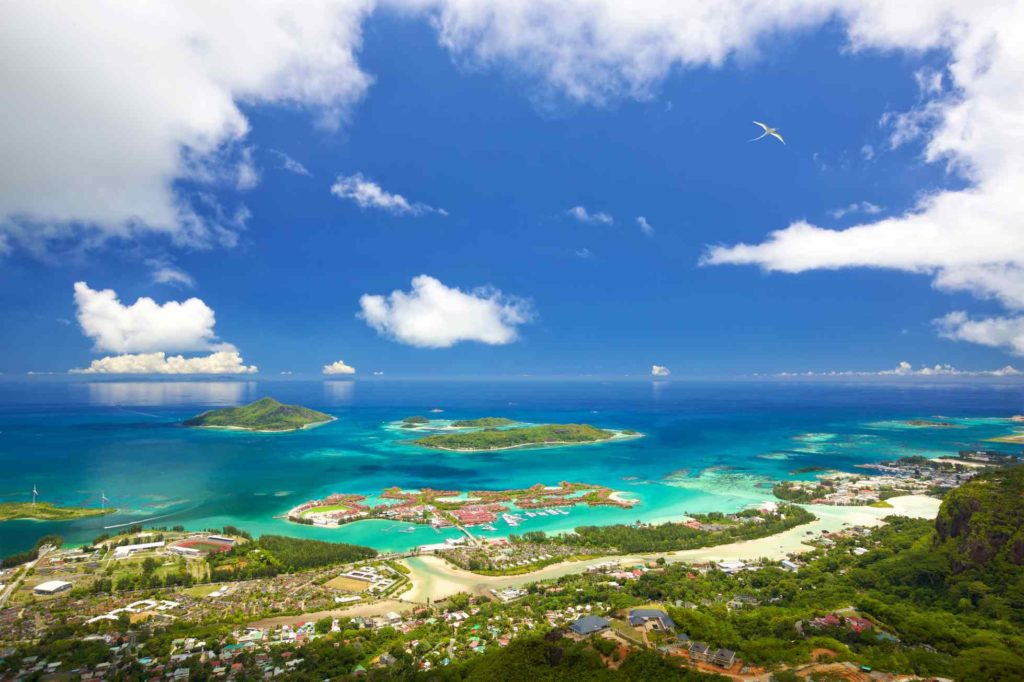 Beyond its tranquil beaches, Seychelles is home to an array of extraordinary experiences. The underwater world here is a diver's dream, with vibrant coral reefs teeming with marine life. Visitors can explore these underwater wonderlands on private snorkelling or scuba diving excursions. Additionally, the archipelago offers unique opportunities for island-hopping, where travellers can discover hidden coves, uninhabited islands, and nature reserves brimming with endemic species. Seychelles' fine dining scene is equally extravagant, featuring gourmet restaurants that blend international and Creole flavours, often with exquisite views of the Indian Ocean.
Seychelles' exclusivity and price tag reflect its status as a tropical haven for the world's elite. The region is also committed to preserving its natural beauty, with strict environmental regulations in place to protect its fragile ecosystems.
Bora Bora
Bora Bora, a tiny island in French Polynesia, is undoubtedly one of the world's most expensive vacation spots, celebrated for its mesmerizing turquoise lagoons, overwater bungalows, and lavish experiences. Nestled in the South Pacific Ocean, Bora Bora is a haven for travellers seeking an exclusive and romantic escape. The island is renowned for its luxurious overwater villas, where guests can step directly from their accommodations into the warm, clear waters of the lagoon. Many upscale resorts offer private plunge pools, personal butlers, and unrivalled views of the iconic Mount Otemanu. These accommodations, while breathtaking, often come with a high price tag, making Bora Bora a dream destination for the affluent traveller.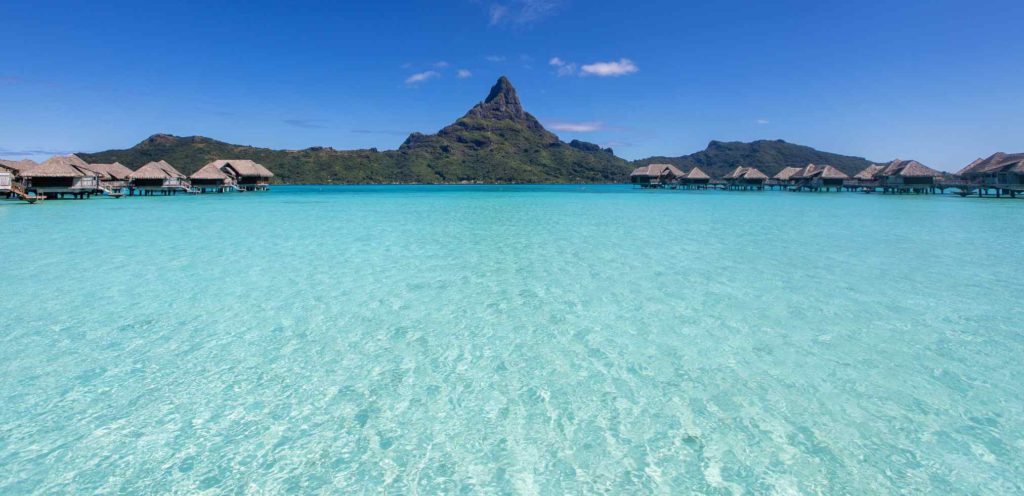 Beyond the opulent accommodations, Bora Bora offers an array of extravagant experiences. Visitors can embark on private yacht charters, helicopter tours, and snorkelling excursions to explore the vibrant marine life and coral reefs. The island's pristine beaches are ideal for sunbathing and relaxation, and its luxury spas offer rejuvenating treatments in an idyllic setting. Dining in Bora Bora is a gourmet affair, with upscale restaurants serving fresh seafood and French cuisine, often accompanied by panoramic views of the island's stunning natural beauty.
Bora Bora's allure is not limited to its landscapes and experiences; it's also known for its intimate and romantic atmosphere, making it a sought-after destination for honeymooners and couples celebrating special occasions.
St. Barts (Saint Barthelemy)
Saint Barthélemy, often referred to as St. Barts, is a Caribbean paradise that has earned its reputation as one of the world's most exclusive and expensive vacation spots. This tiny island in the French West Indies is known for its pristine beaches, upscale resorts, and glamorous atmosphere. St. Barts attracts the global elite, including celebrities, jet-setters, and luxury travellers who are seeking the perfect blend of Caribbean charm and extravagance. The island's accommodations include luxurious villas, high-end boutique hotels, and beachfront resorts, many of which offer private pools, panoramic ocean views, and impeccable service.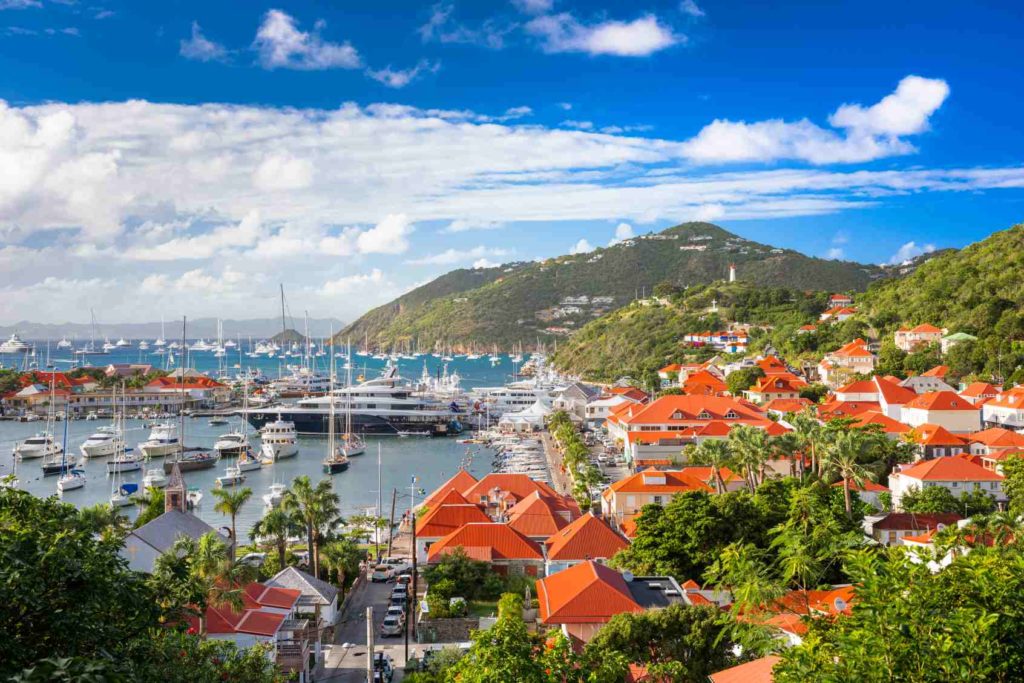 St. Barts is renowned for its culinary scene, boasting gourmet restaurants with French and Creole influences. Dining here is a lavish affair, with Michelin-starred chefs and waterfront tables overlooking the turquoise waters. The island's white-sand beaches provide the perfect backdrop for relaxation and water sports, while its vibrant nightlife scene features exclusive beach clubs, high-end bars, and private parties. St. Barts is also a prime destination for luxury shopping, with upscale boutiques and designer stores catering to the fashion-forward traveller.
While St. Barts offers a unique blend of Caribbean beauty and European sophistication, its exclusivity comes at a price. High-end experiences, yacht charters, and premium amenities contribute to its status as one of the most expensive vacation spots in the world.
Maldives
The Maldives, an enchanting archipelago in the Indian Ocean, ranks among the world's most expensive vacation destinations, renowned for its overwater bungalows, turquoise lagoons, and exclusive experiences. Comprising nearly 1,200 coral islands, the Maldives is a haven for travellers seeking a secluded and opulent escape. Its luxurious accommodations, often perched above pristine coral reefs, feature private decks, direct access to the sea, and personal butler services. These lavish resorts offer a romantic and tranquil atmosphere, making the Maldives a top choice for honeymooners and couples seeking a once-in-a-lifetime experience.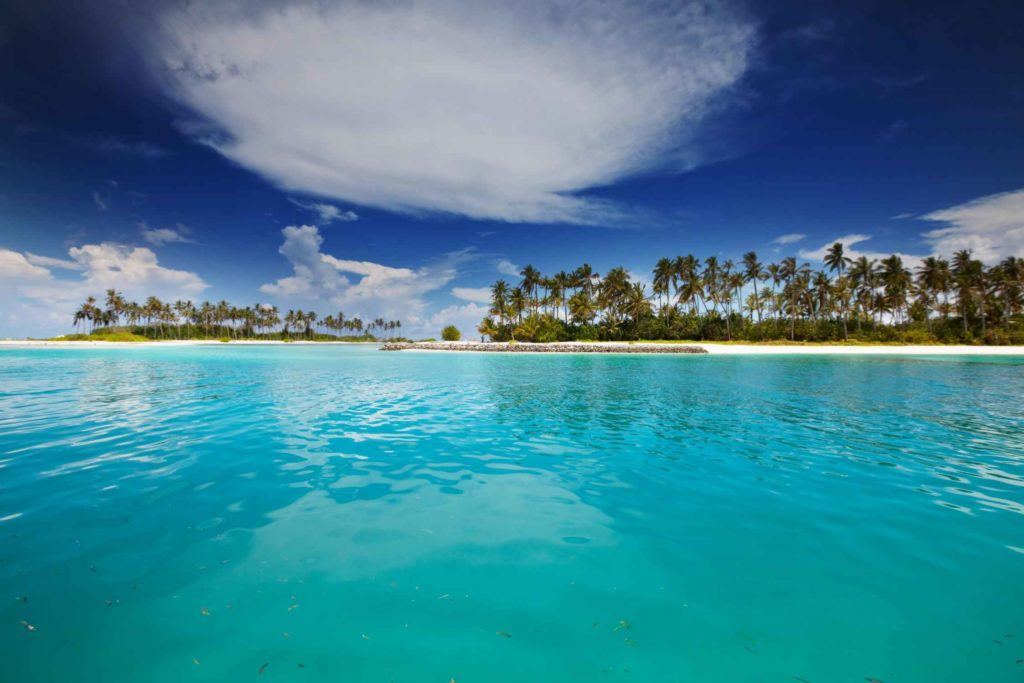 The Maldives is synonymous with underwater beauty, boasting some of the world's most vibrant coral reefs and marine life. Diving and snorkelling enthusiasts flock here to explore the underwater wonderland, while others opt for exclusive experiences like private yacht charters, dolphin cruises, and spa treatments set against the backdrop of the Indian Ocean. The Maldivian cuisine is a fusion of flavours influenced by Asian and Middle Eastern cultures, and visitors can savour gourmet dishes in intimate settings, often accompanied by breathtaking sunsets over the water.
Despite its remote location, the Maldives is accessible via luxury seaplane transfers or private jets, ensuring a seamless journey for the discerning traveller.