Are you considering a family vacation to India? This diverse country is steeped in culture and heritage, and it offers a wide array of spiritual, fun, exciting, and romantic getaways. Let's delve deeper into what India has to offer for your family vacation.
Embarking on a family journey through India is a joyous adventure, as the country is adorned with destinations that embody traditions, religion, vibrant colours, diverse cultures, and warm-hearted people. In India, you'll find an abundance of extraordinary attractions that will captivate your senses. Whether you seek to delve into architectural history, observe spiritual rituals, marvel at snow-covered peaks, or dip your toes in crystal-clear beach waters, India offers something for every traveller. With so much to choose from, selecting the best family-friendly vacation spots can be a daunting task. To ease your decision-making process, we've handpicked the top 6 must-visit places in India that are simply unmissable for families.
Top Family-friendly Vacation Spots in India
Kerala
Kerala, often referred to as "God's Own Country," is undoubtedly one of the best family-friendly vacation spots in India. Nestled in the southwestern part of the country, Kerala boasts a diverse range of attractions and experiences that make it perfect for families of all sizes and ages. From its serene backwaters to lush green landscapes and beautiful beaches, Kerala offers a myriad of activities that cater to every member of the family.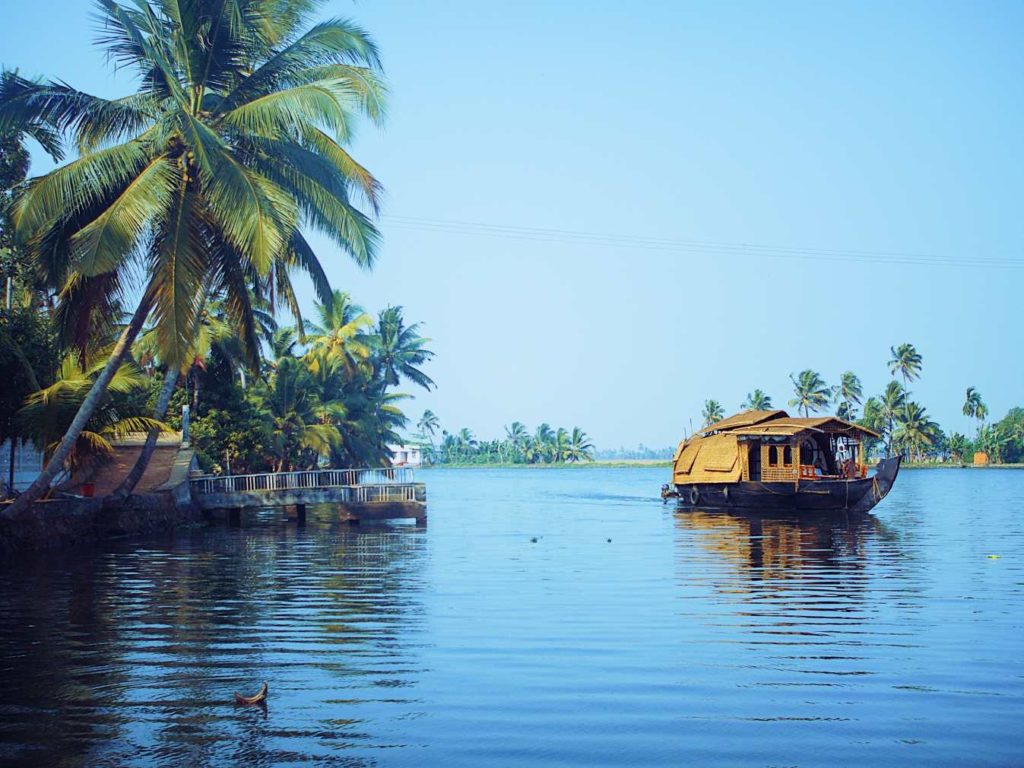 One of the highlights of a family trip to Kerala is the opportunity to cruise through the tranquil backwaters on a traditional houseboat. These floating homes provide a unique and comfortable way to explore the picturesque landscapes, giving families a chance to bond while taking in the natural beauty. Kerala also boasts a rich cultural heritage, with traditional dance performances, festivals, and historic sites like Fort Kochi that offer educational and enriching experiences for children and adults alike.
Kerala's cuisine is another reason it's an excellent family destination. The state is known for its delicious and diverse food options, including mouthwatering seafood dishes, flavorful vegetarian fare, and a variety of snacks and desserts. Families can enjoy bonding over delectable meals while also trying their hand at cooking local dishes in cooking classes offered throughout the state.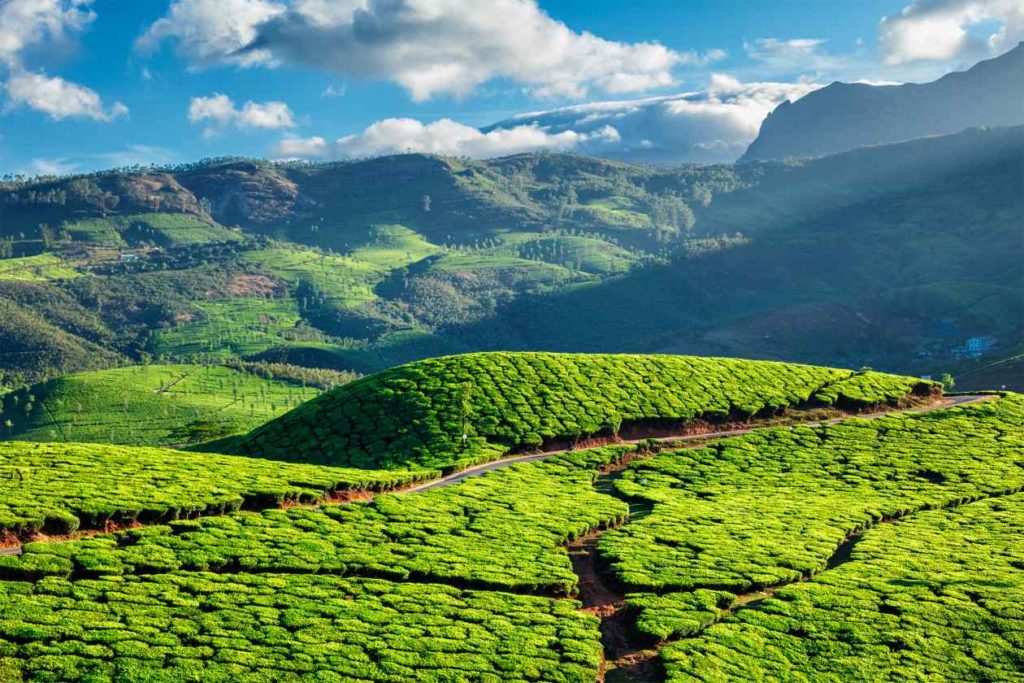 Kerala's family-friendly resorts and hotels are designed to provide comfort and entertainment for all ages. Many accommodations offer swimming pools, kids' clubs, and activities like nature walks and bird watching.
Mumbai
Mumbai, often referred to as the "City of Dreams," is not only India's financial and entertainment capital but also a fantastic family vacation spot. Despite its bustling metropolis image, Mumbai offers a wide array of family-centric activities and attractions that make it a perfect destination for a memorable getaway with loved ones.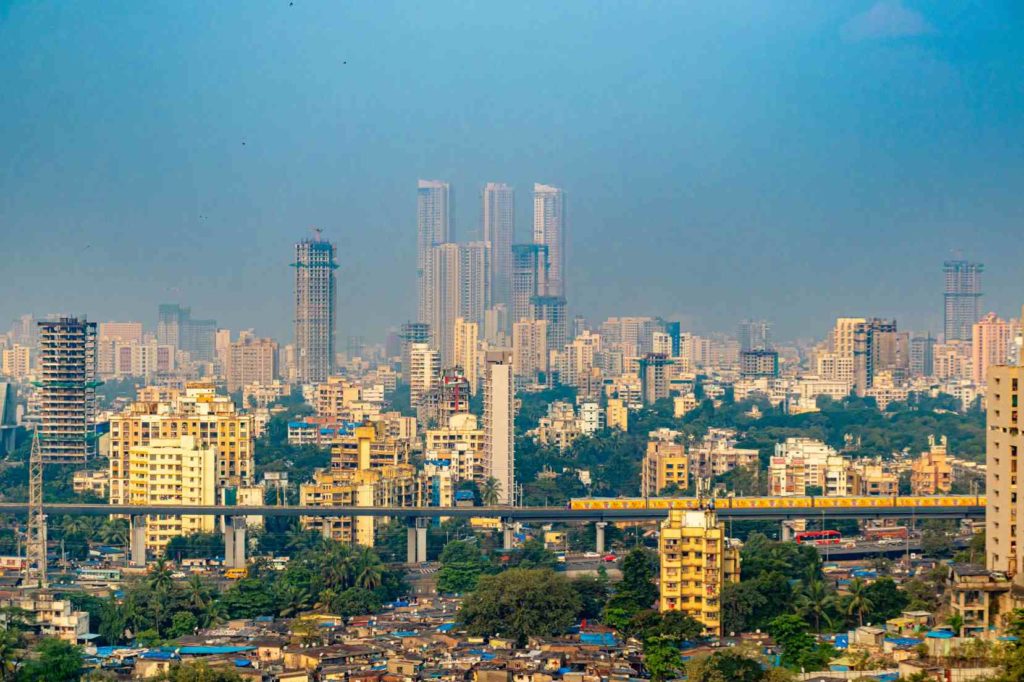 One of the most iconic family destinations in Mumbai is the Gateway of India, a stunning historical monument overlooking the Arabian Sea. Families can enjoy a stroll along the waterfront promenade and even take a boat ride to explore the nearby Elephanta Caves, which are adorned with ancient sculptures and carvings. Another must-visit attraction is Marine Drive, often called the "Queen's Necklace" due to its captivating night-time view. Families can relax here, savour street food, and enjoy the sea breeze.
Mumbai's vibrant street food culture is a treat for food-loving families. From delicious vada pav and pav bhaji to mouthwatering chaat and kebabs, the city's culinary scene offers a diverse range of flavours that will tantalize your taste buds. Additionally, families can explore Elephanta Island, home to the UNESCO-listed Elephanta Caves, which feature ancient rock-cut temples and sculptures, providing an educational and cultural experience.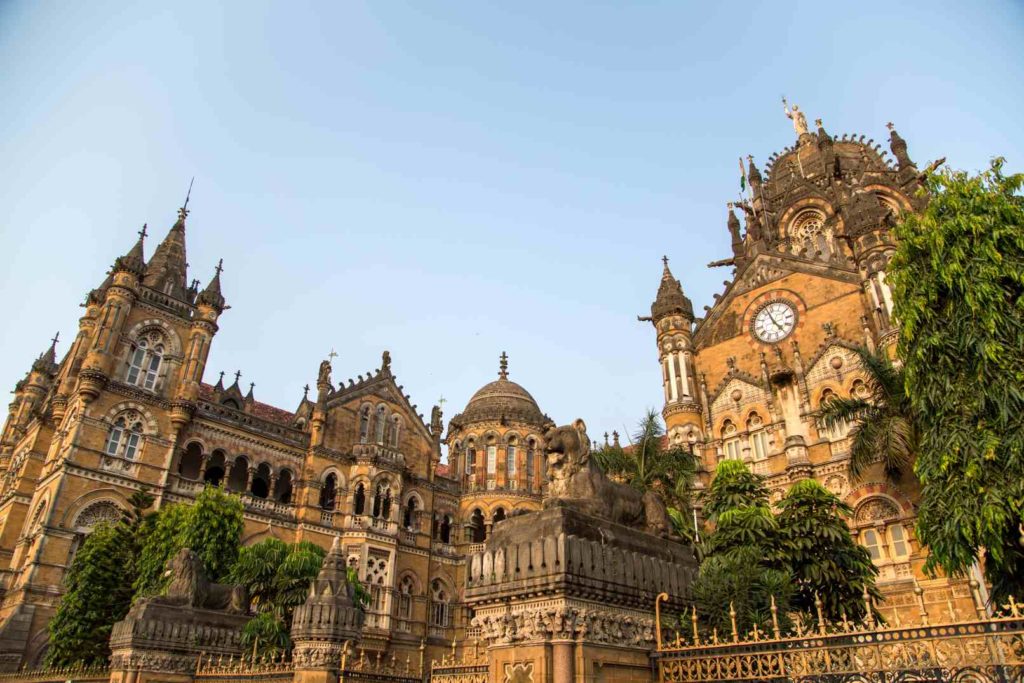 Mumbai also boasts several family-friendly museums and parks, such as the Nehru Science Centre, Taraporewala Aquarium, and EsselWorld amusement park. Moreover, the city's lively beaches, like Juhu and Versova, offer opportunities for relaxation, picnics, and horseback riding.
New Delhi
New Delhi, the capital city of India, is a fantastic vacation spot with a wealth of attractions and experiences to offer. From its rich historical heritage to modern entertainment options, New Delhi provides a diverse range of activities that cater to families of all ages and interests.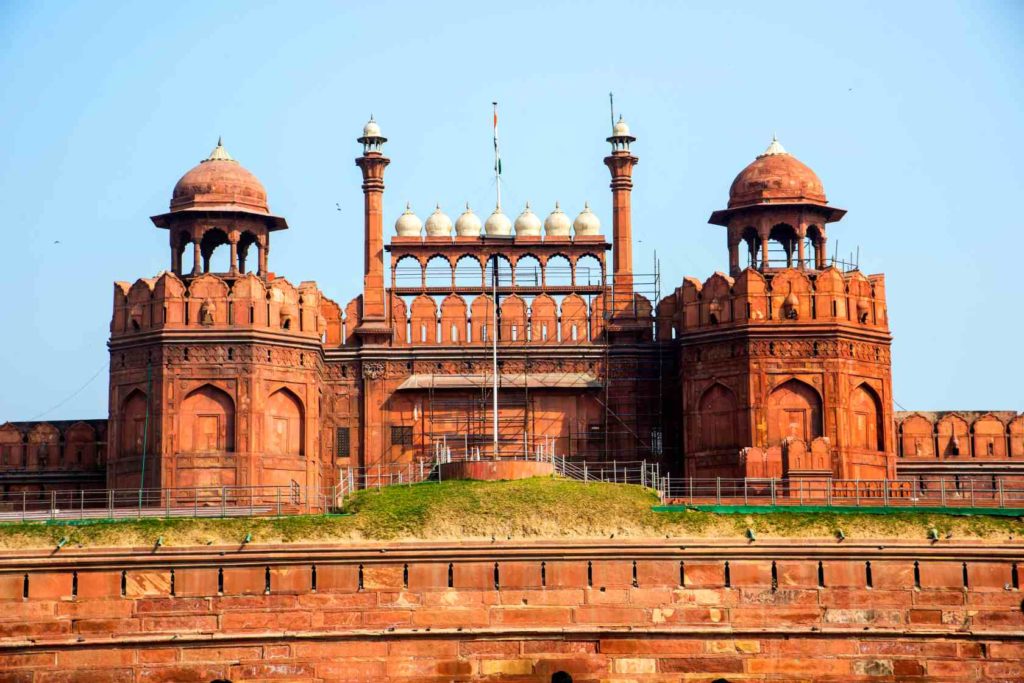 One of the highlights of a family trip to New Delhi is exploring its numerous historical monuments and landmarks. The city is home to iconic sites like the Red Fort, India Gate, and Qutub Minar, where children and adults alike can learn about India's history and architectural marvels. Additionally, a visit to Humayun's Tomb and the Lotus Temple provides not only a cultural experience but also a tranquil atmosphere for families to unwind.
New Delhi also boasts several family-friendly museums and parks. The National Museum and the National Rail Museum offer educational and interactive exhibits that can engage children while providing insights into Indian culture and history. Families can enjoy picnics and outdoor activities in lush green spaces like Lodhi Gardens and Nehru Park, providing a refreshing break from the city's hustle and bustle.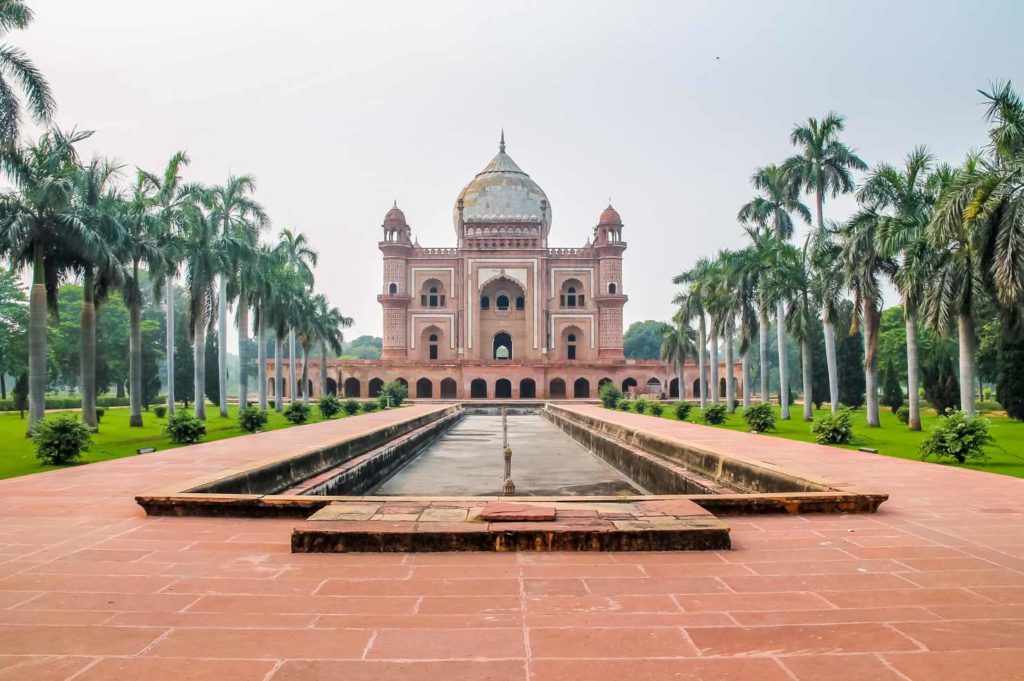 For a taste of traditional Indian markets and street food, a visit to places like Chandni Chowk and Dilli Haat is a must. Here, families can savour delicious local cuisine and shop for souvenirs, handicrafts, and clothing. Furthermore, the city's modern entertainment options include amusement parks like Adventure Island and entertainment zones like KidZania, ensuring that children have a fun-filled and memorable experience in New Delhi.
Kashmir
Kashmir, often referred to as "Paradise on Earth," is a breathtaking and family-friendly vacation spot in India. Nestled in the northernmost region of the country, Kashmir offers a unique and tranquil experience for families seeking natural beauty and serenity. The region is renowned for its stunning landscapes, including snow-capped mountains, pristine lakes, and lush green valleys, making it an ideal destination for a peaceful and memorable family getaway.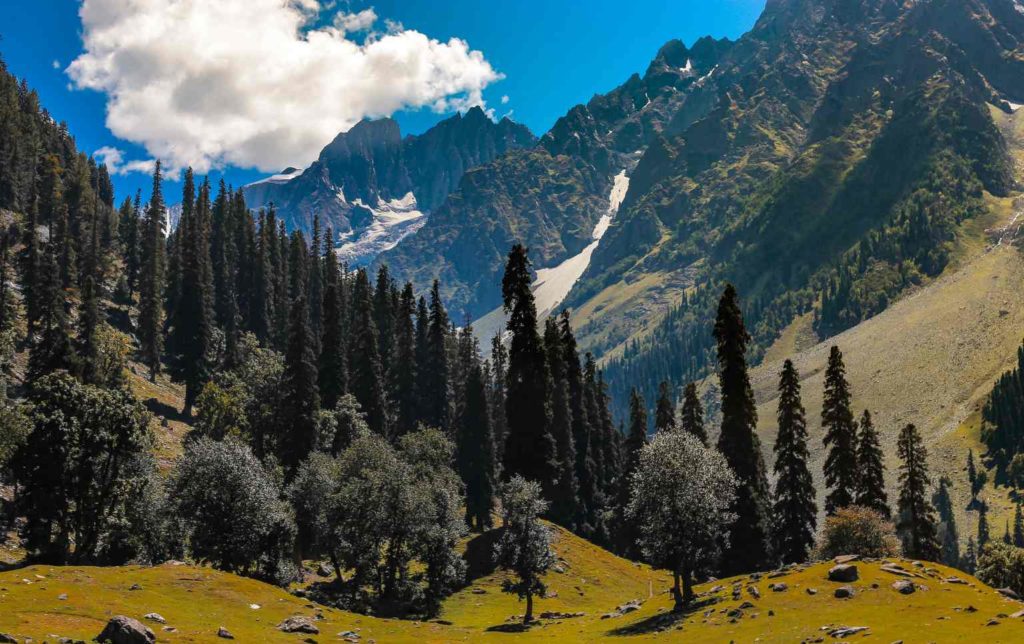 One of the top attractions in Kashmir is Dal Lake, where families can enjoy a serene Shikara ride on the calm waters while taking in the mesmerizing views of the surrounding mountains and gardens. Houseboats on the lake offer a unique and comfortable accommodation option, ensuring a memorable experience for families. The Mughal Gardens in Srinagar, with their beautifully manicured lawns and vibrant flowers, provide a perfect setting for picnics and strolls.
Kashmir's natural beauty also lends itself to various outdoor activities suitable for families. During the summer months, families can go trekking in the picturesque meadows of Gulmarg or Pahalgam. In winter, the region transforms into a snowy wonderland, offering opportunities for skiing and snowboarding in places like Gulmarg. Additionally, families can explore the enchanting town of Sonamarg and the scenic Gurez Valley, providing ample options for hiking, photography, and nature appreciation.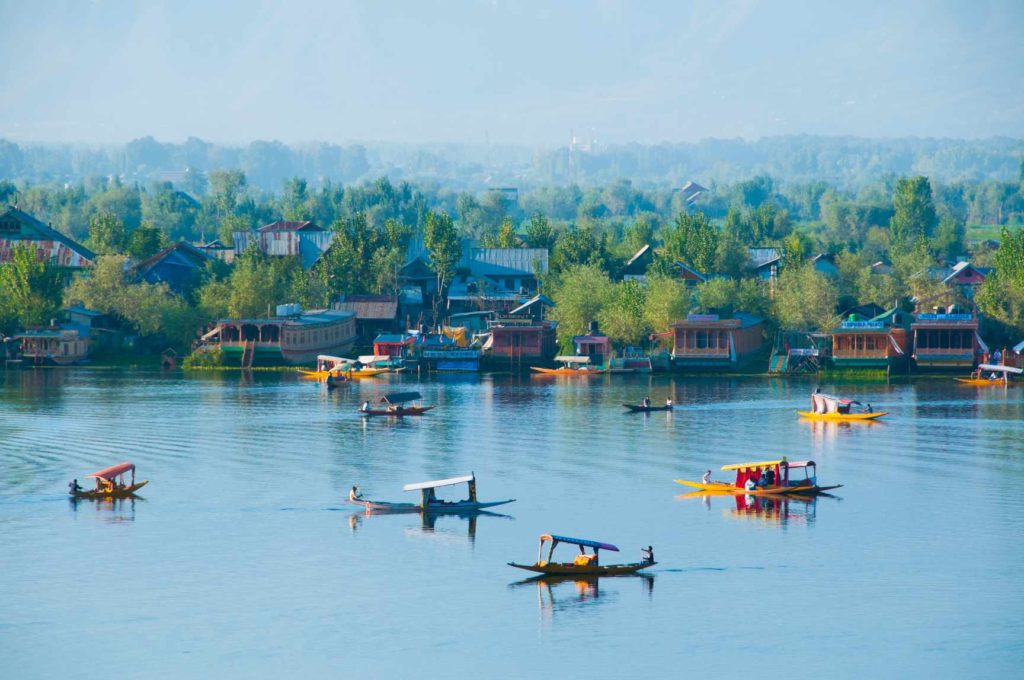 The warm hospitality of the locals and the delicious Kashmiri cuisine add to the charm of a family vacation in Kashmir. Families can savour traditional dishes like Rogan Josh, Dum Aloo, and Wazwan cuisine, providing a unique culinary experience.
Rajasthan
Rajasthan, India's royal state, is an excellent choice for vacation with its rich history, vibrant culture, and a plethora of attractions that appeal to all generations. This colourful state in northwestern India is known for its majestic forts, opulent palaces, and desert landscape that offers a unique and enriching experience for families.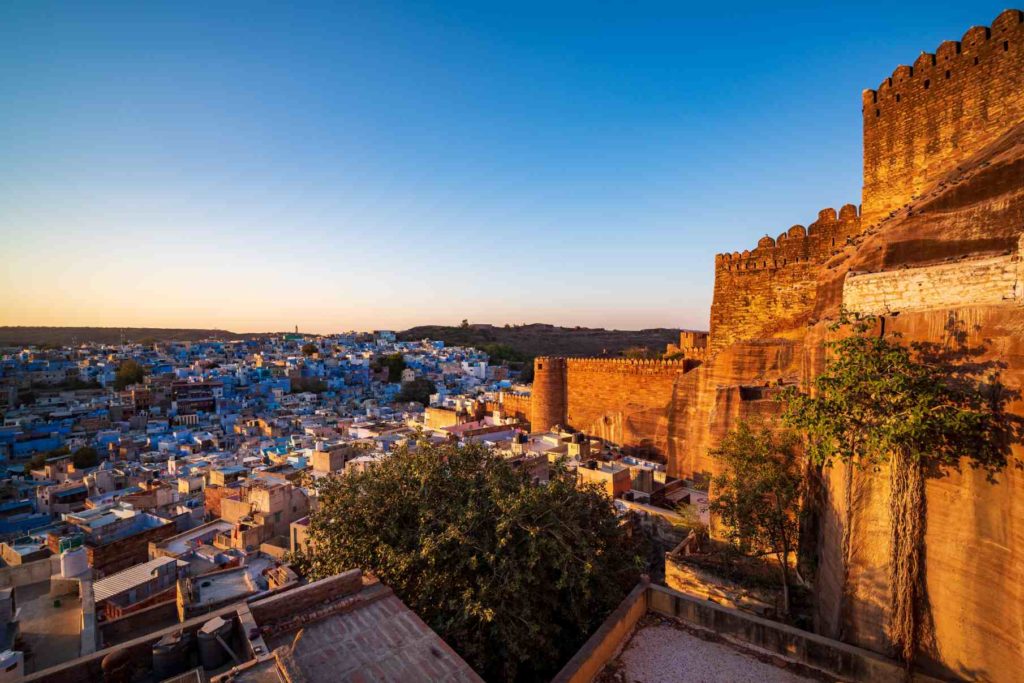 Exploring the historic forts and palaces of Rajasthan is a definite highlight of any family trip to this vibrant state. Rajasthan boasts a treasure trove of architectural wonders, and among them, the majestic Amber Fort in Jaipur, the imposing Mehrangarh Fort in Jodhpur, and the enchanting City Palace in Udaipur stand out as prime examples. These magnificent structures have the power to transport both young and old to a bygone era, allowing children to immerse themselves in the roles of princes and princesses as they wander through the hallowed halls. The intricate details and breathtaking vistas also provide ample opportunities for creating cherished family photos that will be cherished for years to come.
Rajasthan's vibrant culture and traditions come to life in its folk music and dance performances. Families can enjoy traditional Rajasthani performances like the famous Kalbelia dance or attend local festivals like the Pushkar Camel Fair, immersing themselves in the state's rich heritage. Additionally, the colourful bazaars and markets of Rajasthan offer a chance to shop for unique handicrafts, textiles, and jewellery, providing a cultural and shopping experience for the whole family.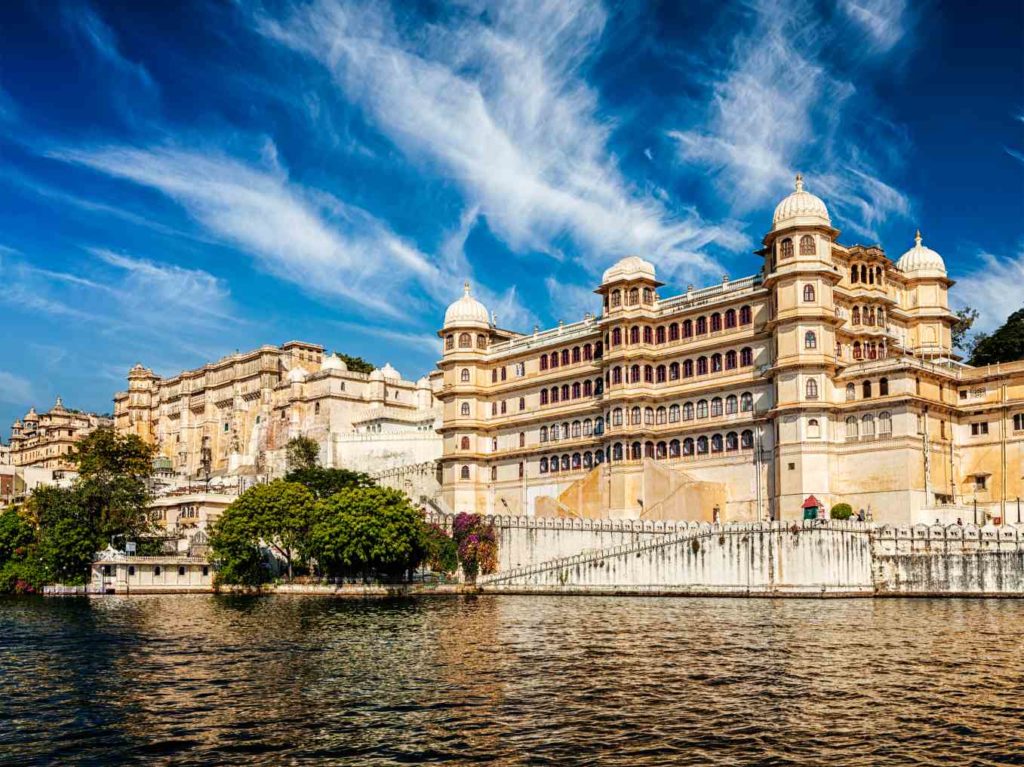 Rajasthan's diverse landscapes offer various outdoor activities for families. A camel safari in the Thar Desert allows families to experience the desert's vastness and spend a night under the starry skies in desert camps. Wildlife enthusiasts can visit Ranthambore National Park, home to the majestic Bengal tiger and other exotic wildlife species. The park offers thrilling jungle safaris, making it an exciting adventure for families.