For many people, a beach vacation is the perfect way to unwind and recharge. What could be more rejuvenating than lounging by the water, basking in the warmth of the sun? You don't even need to take a swim—simply being near the water and observing its gentle movements can have a soothing effect on your mind and body.
While beach getaways may appear costly, they don't have to be financially burdensome. In fact, numerous affordable destinations offer all the benefits of a luxurious beach vacation without straining your wallet. Consider these eight budget-friendly beach destinations for your next getaway, whether you prefer a coastal retreat in the United States or a waterfront haven overseas.
San Juan, Puerto Rico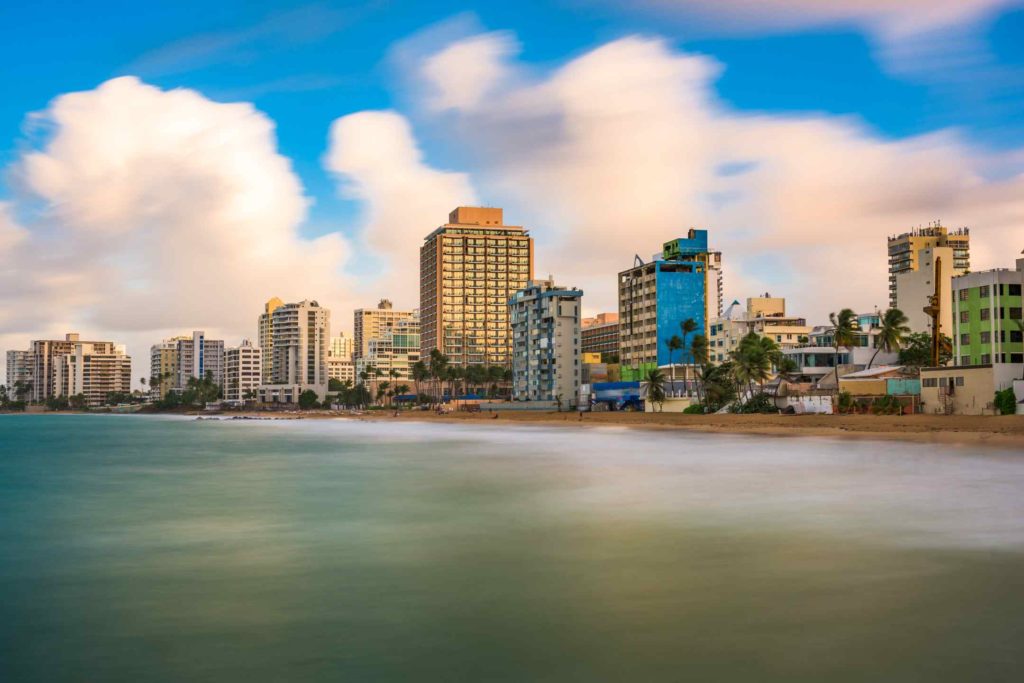 San Juan, Puerto Rico boasts stunning beaches that are sure to captivate beach lovers. With its turquoise waters, soft sands, and warm tropical climate, it's an ideal destination for those seeking a beach getaway.
One of the most popular beaches in San Juan is Isla Verde Beach. This stretch of coastline features beautiful white sands and crystal-clear waters, inviting visitors to relax under the swaying palm trees or take a refreshing dip in the ocean. The beach offers a range of amenities, including beach chair rentals, water sports activities like parasailing and jet skiing, and beachfront bars and restaurants where you can indulge in delicious local cuisine.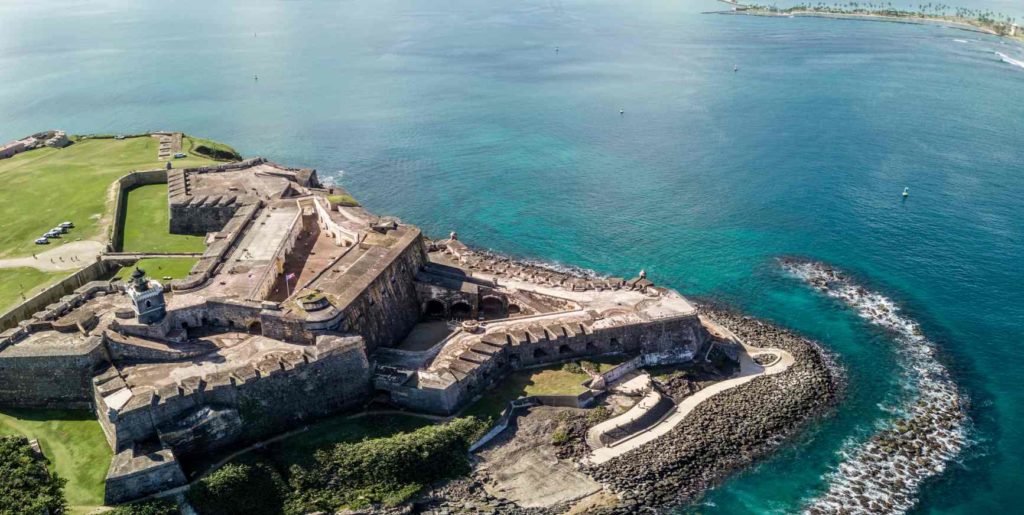 Condado Beach is another notable beach in San Juan. Located in the upscale Condado neighbourhood, it offers a lively atmosphere with a backdrop of high-rise hotels and resorts. The beach is perfect for sunbathing, strolling along the shoreline, or enjoying a swim in the gentle waves. With its proximity to numerous bars, restaurants, and shops, Condado Beach provides a vibrant beach experience.
For a more tranquil beach setting, Escambron Beach is an excellent choice. Nestled in a protected bay, this secluded beach offers calm waters ideal for swimming and snorkelling. The beach is surrounded by lush greenery, providing a picturesque backdrop for a relaxing day in the sun.
Myrtle Beach, South Carolina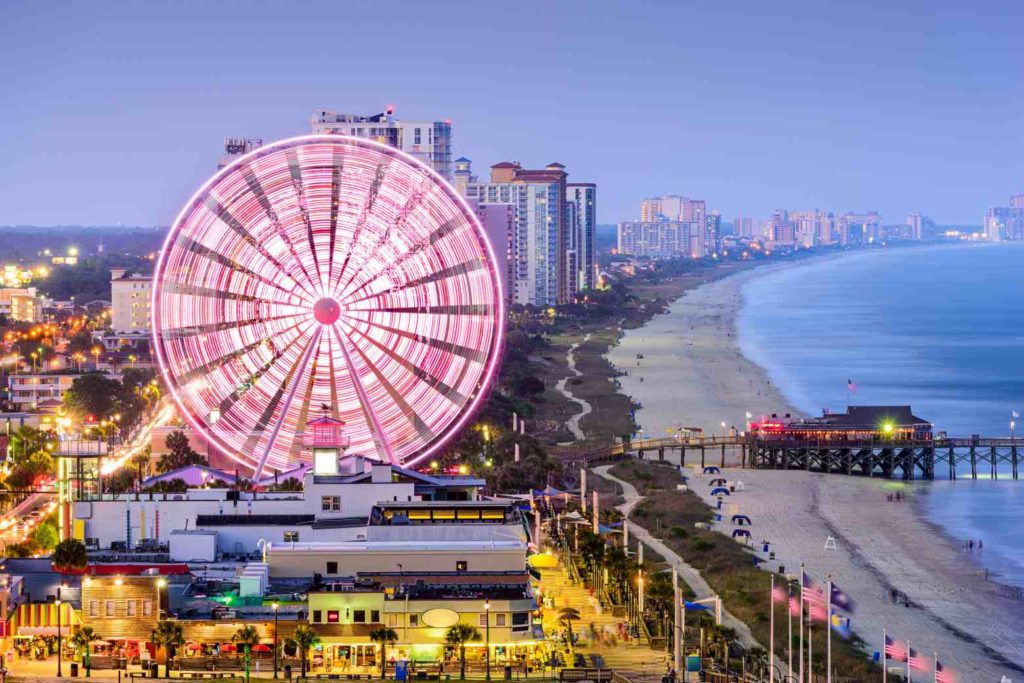 Myrtle Beach, located in South Carolina, is a beloved beach destination that offers a perfect blend of natural beauty, entertainment, and family-friendly attractions. With its miles of pristine sandy shores, Myrtle Beach has become synonymous with fun in the sun.
The star attraction of Myrtle Beach is its expansive coastline, stretching for approximately 60 miles along the Atlantic Ocean. The soft, white sands invite visitors to lounge, build sandcastles, and take leisurely walks along the shore. The warm waters of the Atlantic are ideal for swimming, bodyboarding, and even learning to surf. Whether you're looking for a peaceful spot to sunbathe or a lively area with beachfront activities, Myrtle Beach has options to suit every preference.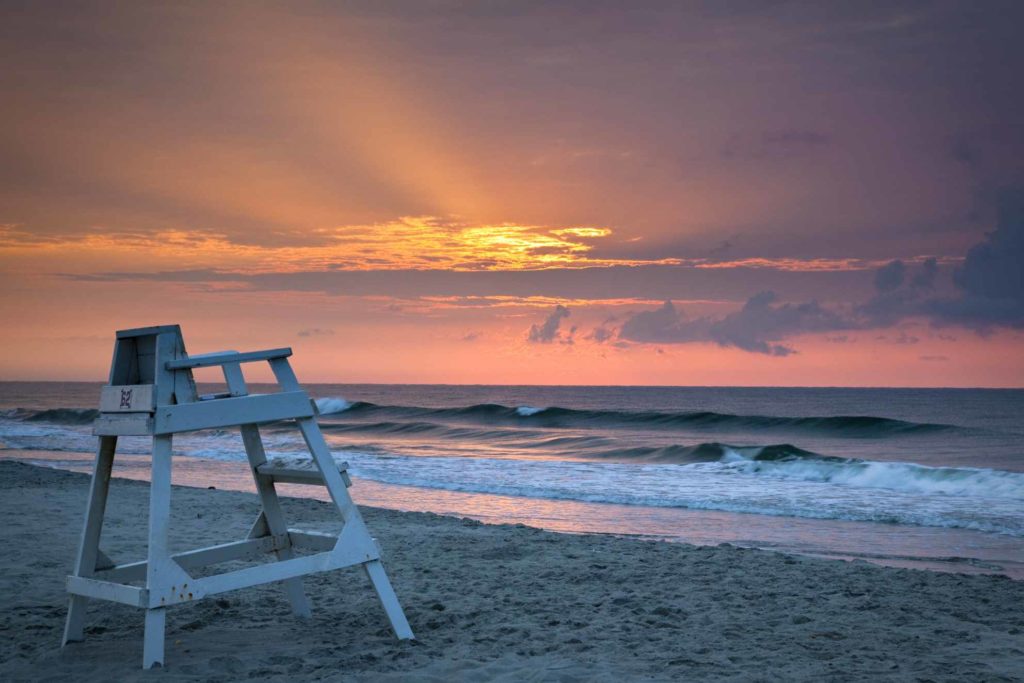 Beyond the beach, Myrtle Beach offers a wealth of entertainment and attractions. The Myrtle Beach Boardwalk and Promenade is a hub of activity, featuring amusement parks, arcades, live entertainment, and a wide variety of dining options. Visitors can enjoy thrilling rides, play games, and indulge in classic carnival treats like cotton candy and funnel cakes.
Additionally, Myrtle Beach offers a wide range of accommodations, from luxurious oceanfront resorts to cosy beachfront cottages, ensuring that visitors can find the perfect place to stay for their beach vacation.
Crete, Greece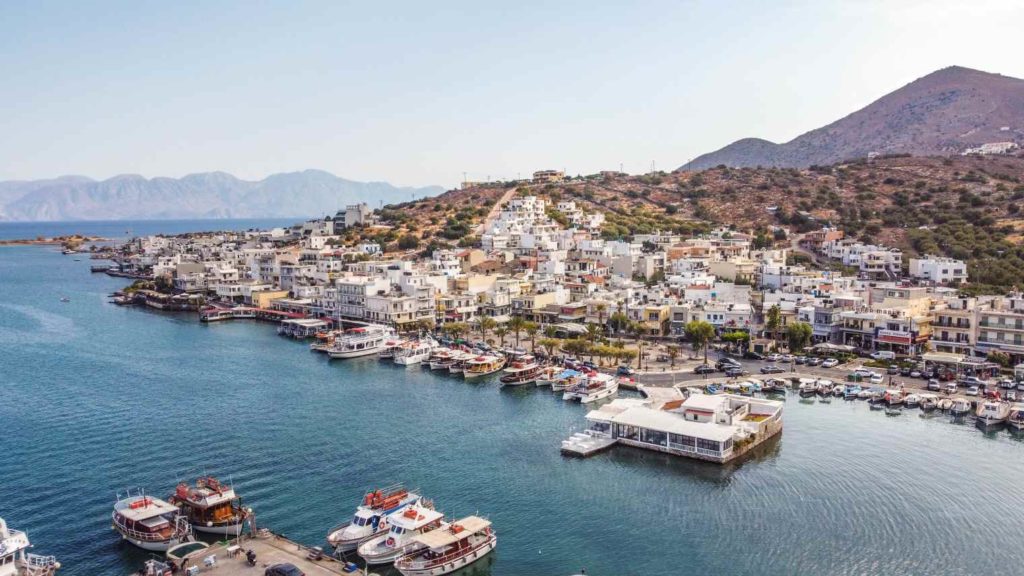 Crete, Greece, the largest Greek island, is a mesmerizing beach destination that offers a unique combination of ancient history, rich culture, and breathtaking coastal beauty. With its crystal-clear waters, picturesque beaches, and charming coastal towns, Crete has become a beloved vacation spot for travellers from around the world.
Crete is famous for its diverse range of beaches that cater to various preferences. From long stretches of golden sands to hidden coves nestled against dramatic cliffs, there is a beach for every beachgoer. Elafonisi Beach, located in the southwest, is renowned for its pink-hued sand and shallow turquoise waters. Balos Beach, situated on the northwest coast, captivates visitors with its stunning lagoon and exotic landscapes. The palm-lined Vai Beach in the east is an idyllic paradise with its soft sand and clear waters.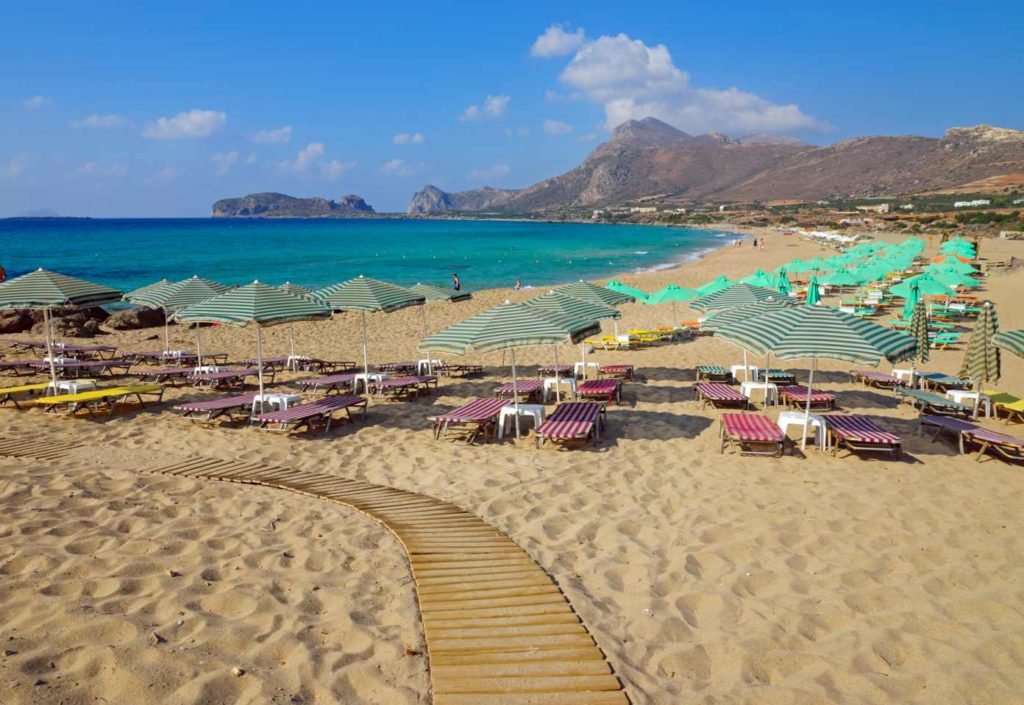 In addition to its beaches, Crete offers a wealth of cultural and historical attractions. The island is home to the ancient Minoan civilization, and visitors can explore the fascinating ruins of the Palace of Knossos, which dates back thousands of years. The charming old towns of Chania and Rethymno are adorned with Venetian architecture, narrow winding streets, and vibrant harbours. Exploring these towns provides a glimpse into the island's rich history and culture.
With its warm Mediterranean climate, Crete is an ideal beach destination throughout the year. Whether you're seeking relaxation, water sports, or exploring ancient ruins, Crete offers a diverse range of experiences that will leave you enchanted and craving to return.
Sayulita, Mexico
Sayulita, Mexico is a charming and laid-back beach destination nestled on the Pacific coast of Mexico. This small coastal town has gained popularity for its bohemian vibe, vibrant surf culture, and stunning natural beauty.
Sayulita's main attraction is its beautiful sandy beaches that cater to both relaxation and water sports. Central Sayulita Beach offers a lively atmosphere, lined with colourful beachfront restaurants, cafes, and shops. Visitors can soak up the sun, swim in the warm waters, or try their hand at surfing. Sayulita is known as a surfers' paradise, with consistent waves suitable for both beginners and experienced surfers. Surf schools and board rentals are available for those looking to catch their first wave or improve their skills.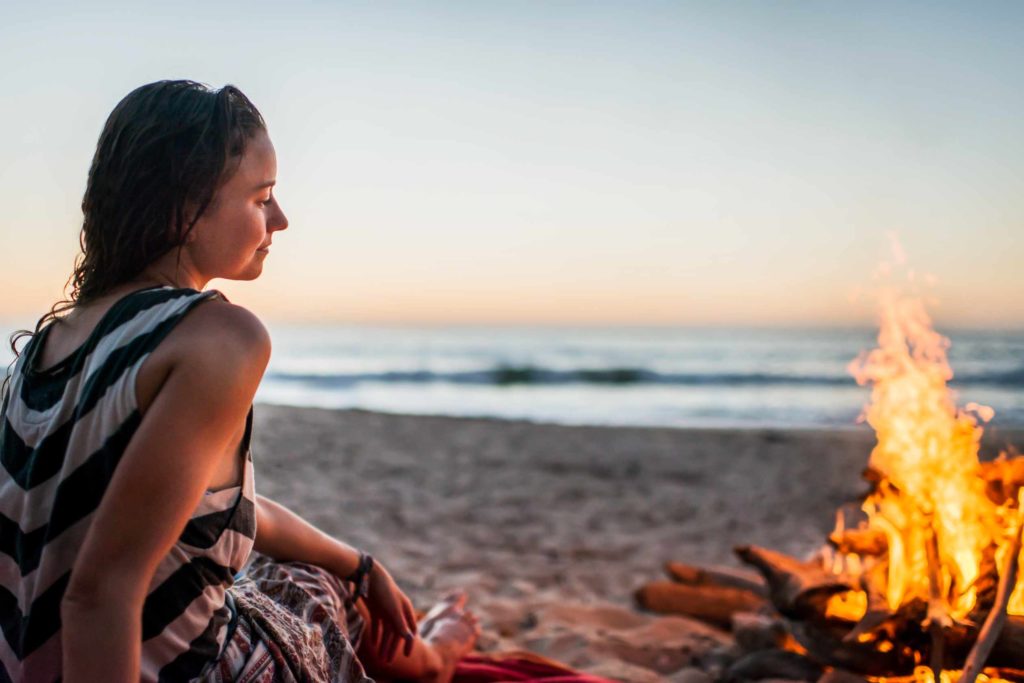 Beyond the beach, Sayulita offers a unique blend of Mexican tradition and international influences. The town's streets are adorned with vibrant murals, and its central plaza is a gathering place for locals and visitors alike. The lively art scene, boutique shops, and artisan markets add to the town's bohemian charm.
The local cuisine in Sayulita is diverse and mouthwatering. From street tacos to fresh seafood, the town offers a range of culinary delights. Don't miss the chance to sample traditional Mexican dishes like ceviche, tamales, and authentic aguas frescas.
New Smyrna Beach, Florida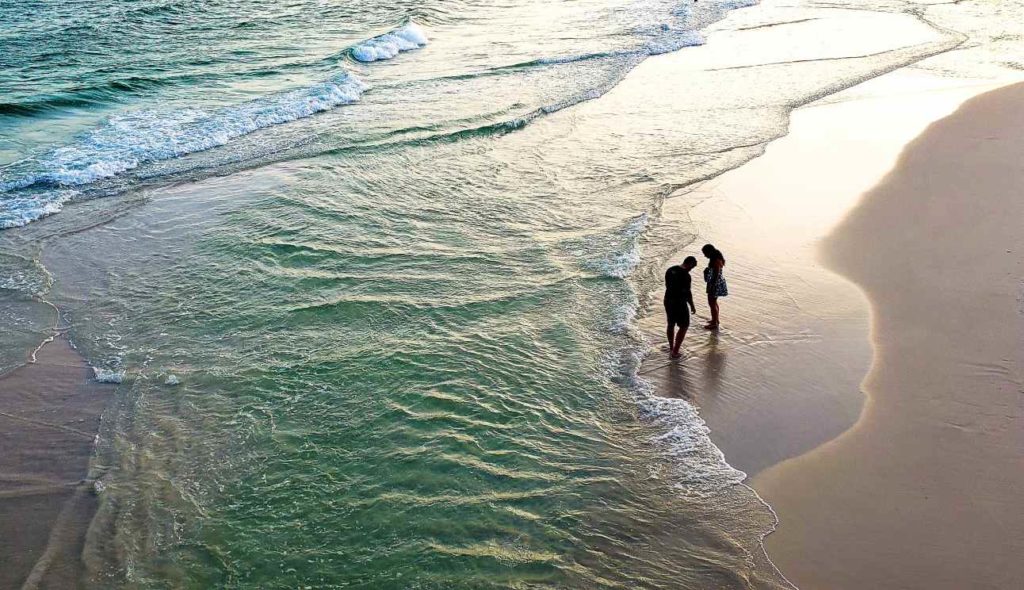 New Smyrna Beach, Florida is a hidden gem nestled on the eastern coast of the Sunshine State. Renowned for its pristine beaches, relaxed atmosphere, and vibrant arts scene, New Smyrna Beach offers a quintessential Florida beach experience.
The beach itself is the main attraction of this charming coastal town. With over 13 miles of soft, white sand and sparkling blue waters, it is a haven for sun-seekers, surfers, and beachcombers. The beachfront is relatively uncrowded, allowing visitors to find their peaceful spot to unwind. Whether you prefer sunbathing, swimming, or building sandcastles with the family, New Smyrna Beach provides an idyllic setting for it all.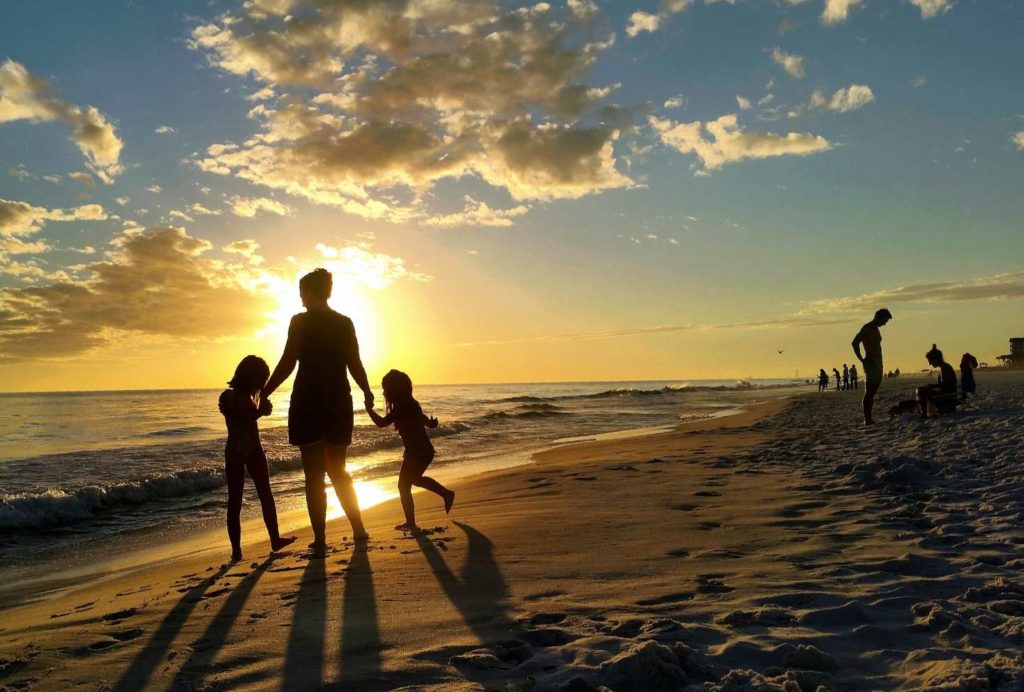 New Smyrna Beach is also known as the "Shark Bite Capital of the World" due to its proximity to the inlet, where a variety of marine life thrives. Fishing enthusiasts will find ample opportunities to cast their lines and reel in a catch. The area is also popular for surfing, with consistent waves attracting both beginners and experienced surfers.
Beyond the beach, the town exudes a laid-back and artsy vibe. The historic Flagler Avenue and Canal Street are lined with quaint shops, galleries, and local eateries. Explore the eclectic boutiques, browse unique artwork, or savour fresh seafood dishes at waterfront restaurants. The town's vibrant arts community is showcased through frequent art festivals, live music performances, and theatre productions.
Cape Town, South Africa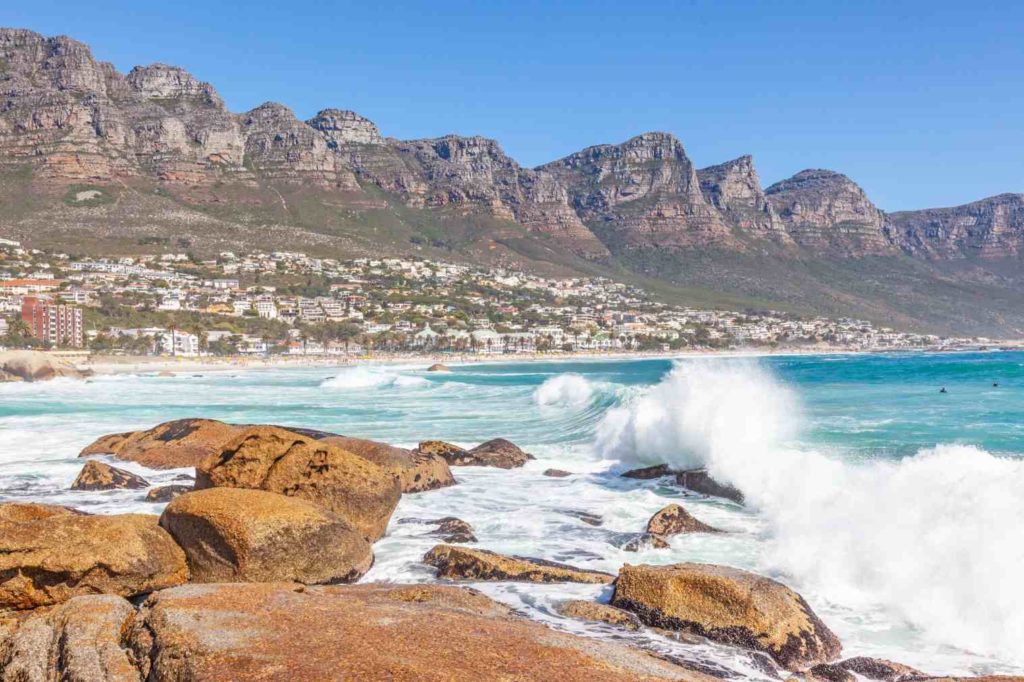 Cape Town, South Africa, is a breathtaking beach destination that captivates visitors with its stunning natural beauty, diverse culture, and vibrant atmosphere. Nestled between the majestic Table Mountain and the Atlantic Ocean, Cape Town offers a unique blend of urban sophistication and coastal charm.
Cape Town is blessed with numerous picturesque beaches that cater to different preferences. The iconic Camps Bay Beach is a popular choice, known for its pristine white sands, crystal-clear waters, and backdrop of the Twelve Apostles mountain range. It offers a glamorous beach experience with its trendy beachfront cafes, upscale restaurants, and bustling nightlife. Clifton Beach, consisting of a series of four secluded coves, is another favourite among locals and tourists alike. Its turquoise waters, sheltered by granite boulders, provide a tranquil setting for sunbathing and swimming.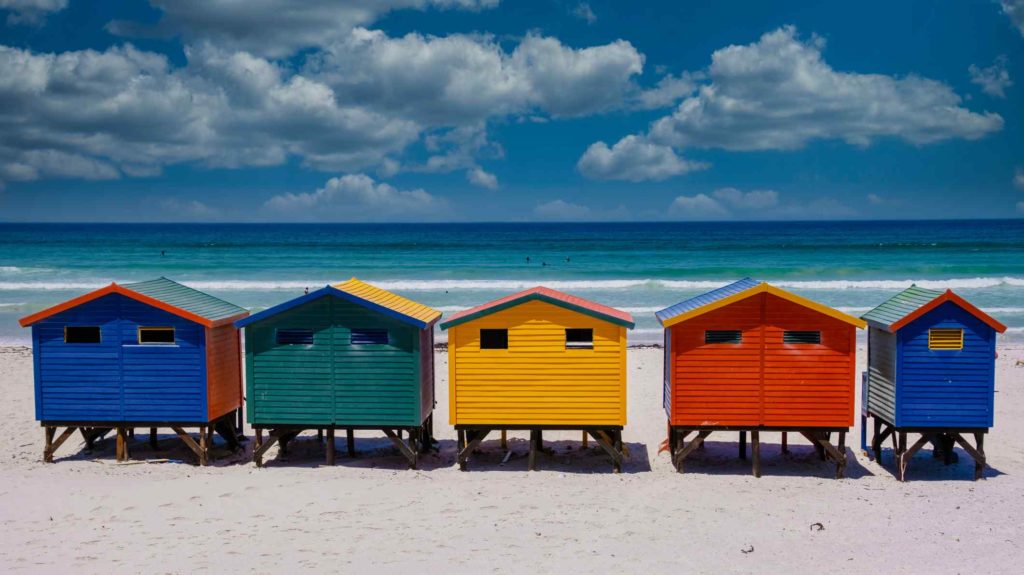 Beyond its stunning beaches, Cape Town boasts a vibrant cultural scene and a rich history. The city's diverse neighbourhoods, such as Bo-Kaap and Woodstock, showcase a mix of architectural styles and vibrant street art. The Victoria & Alfred Waterfront is a bustling hub of entertainment, featuring shops, restaurants, and live music performances. A visit to Robben Island, where Nelson Mandela was imprisoned, offers a poignant glimpse into the country's struggle for freedom.
Cape Town's culinary scene is diverse and vibrant, blending international flavours with local South African cuisine. Don't miss the opportunity to indulge in traditional dishes like bobotie, braai (barbecue), and biltong (dried cured meat).
Nha Trang, Vietnam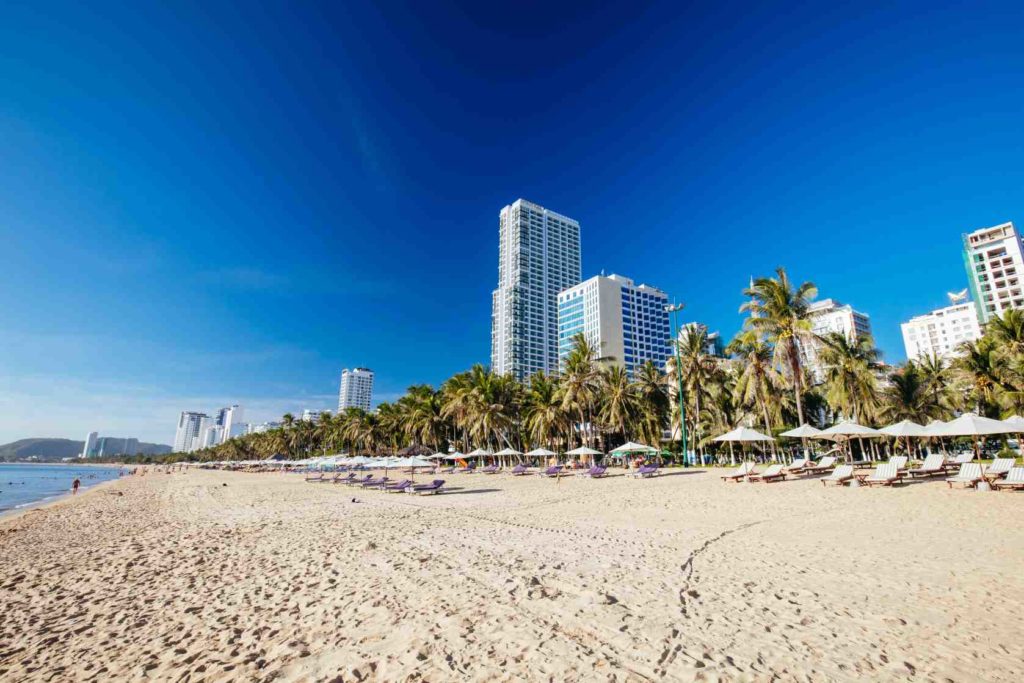 Nha Trang, Vietnam is a captivating beach destination that enchants visitors with its pristine shores, azure waters, and vibrant coastal atmosphere. Located on the south-central coast of Vietnam, Nha Trang is renowned for its stunning beaches, diverse marine life, and a range of activities for beach lovers.
The main attraction of Nha Trang is its beautiful sandy beaches that stretch for miles along the coastline. Tran Phu Beach, the most famous beach in the city, offers a long stretch of golden sand bordered by palm trees and turquoise waters. It is an ideal spot for sunbathing, swimming, or simply taking leisurely walks along the shore. The beachfront promenade is bustling with vendors offering snacks, drinks, and local delicacies.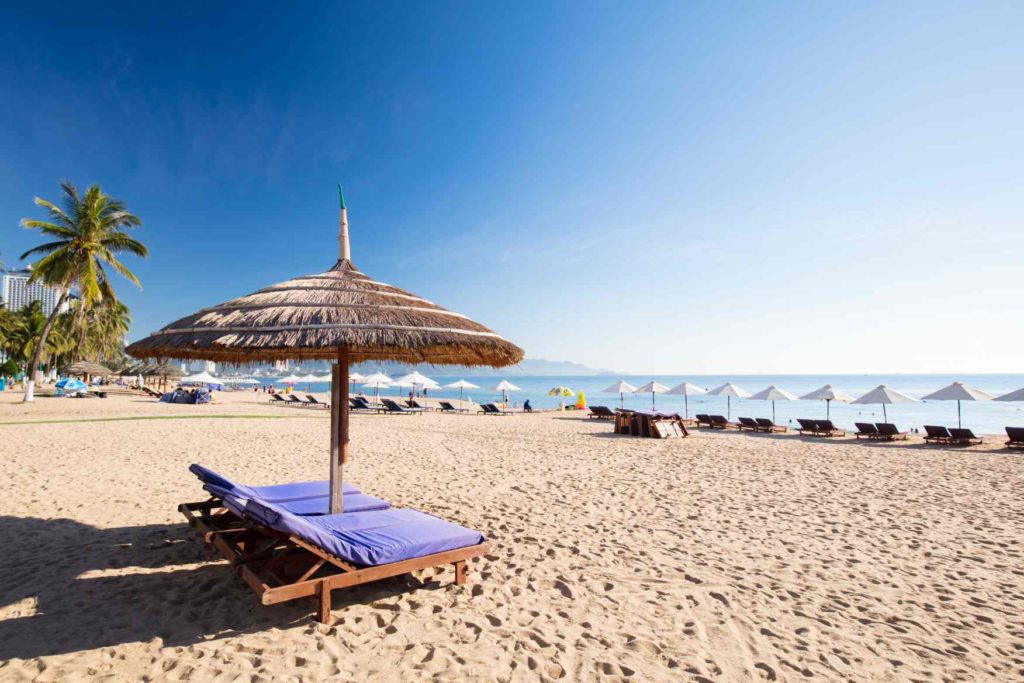 Nha Trang is a haven for water sports enthusiasts. Snorkelling and scuba diving are popular activities due to the region's abundant coral reefs and diverse marine life. Hon Mun Island, located off the coast, is a renowned diving spot with crystal-clear waters teeming with colourful fish and coral formations. Visitors can also enjoy water activities like jet skiing, parasailing, and banana boat rides.
Nha Trang is known for its vibrant culinary scene as well. Sample fresh seafood dishes at local eateries or try the famous Nha Trang-style banh canh (thick rice noodle soup) and nem nuong (grilled pork skewers) for a taste of the local cuisine.
Zanzibar, Tanzania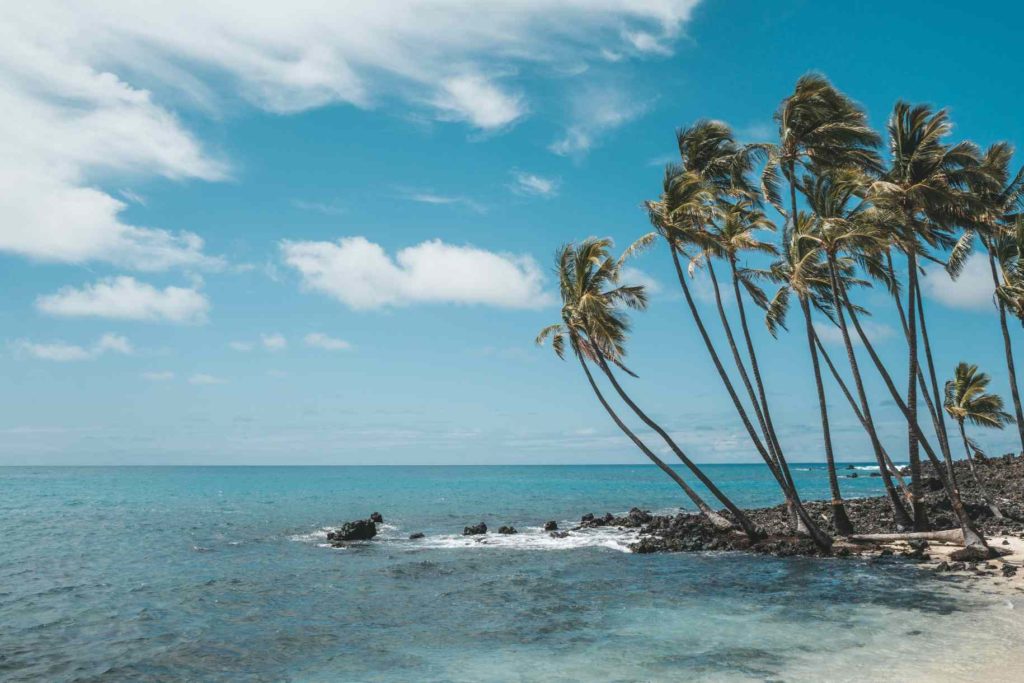 Zanzibar, Tanzania is an enchanting beach destination nestled in the Indian Ocean, known for its pristine white sandy beaches, crystal-clear turquoise waters, and rich cultural heritage. This archipelago off the coast of East Africa offers a perfect blend of relaxation, adventure, and cultural exploration.
Zanzibar's beaches are the epitome of tropical paradise. From the renowned Nungwi Beach in the north to the idyllic Paje Beach in the southeast, visitors are treated to miles of powdery sand and warm, inviting waters. The beaches offer a serene ambience, allowing travellers to unwind, sunbathe, and take refreshing dips in the Indian Ocean. Snorkelling and diving enthusiasts can explore vibrant coral reefs teeming with marine life, while water sports enthusiasts can indulge in activities like kiteboarding and windsurfing.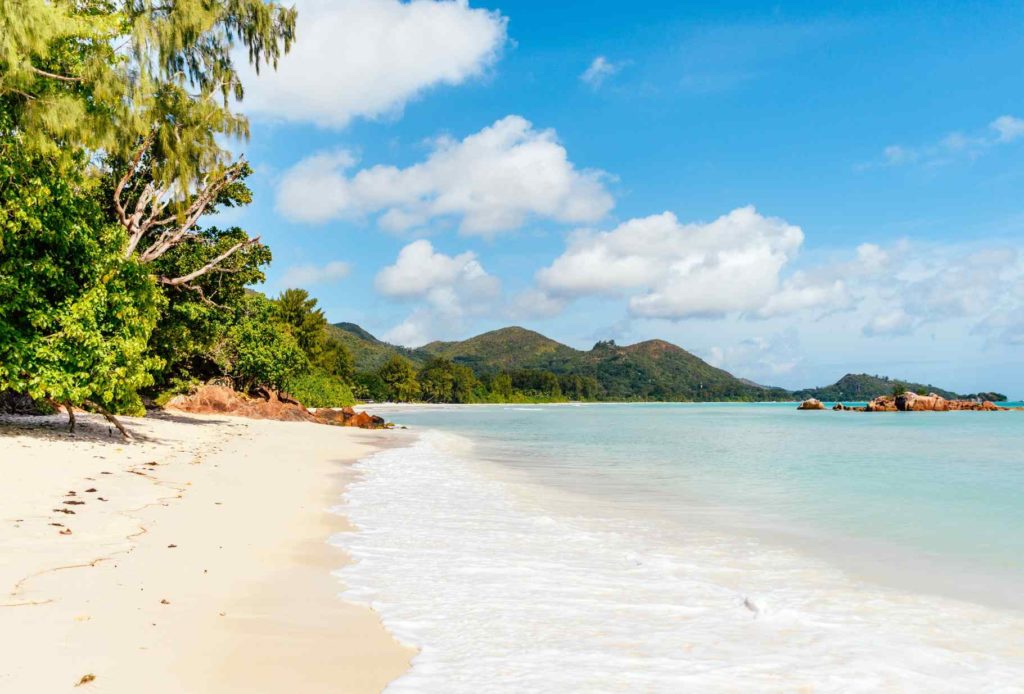 Zanzibar is not only blessed with natural beauty but also boasts a fascinating cultural heritage. The historic Stone Town, a UNESCO World Heritage site, is a maze of narrow streets, ancient buildings, and bustling markets. Immerse yourself in the local culture by visiting the Sultan's Palace, the House of Wonders, or the Arab Fort. Explore the vibrant markets filled with exotic spices, colourful textiles, and intricately handcrafted souvenirs.
Zanzibar's cultural fusion is evident in its cuisine as well. Indulge in the island's unique flavours, influenced by Arabic, Indian, and African culinary traditions. Savour local dishes like pilau rice, freshly caught seafood, and the famous Zanzibar pizza, a delectable street food treat.